Revolve Pizza Oven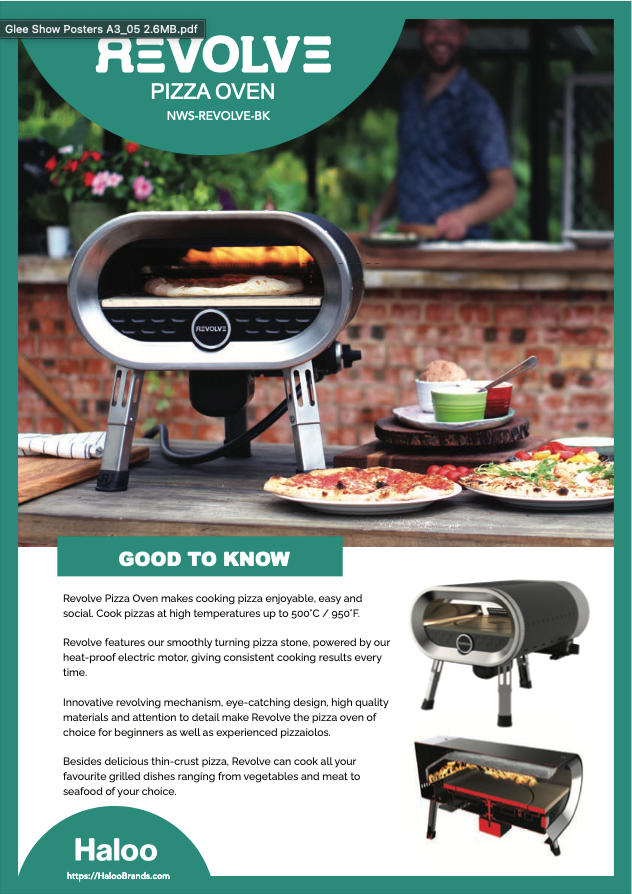 Revolve features our smoothly turning pizza stone, powered by our heat-proof electric motor, giving consistent cooking results every time.
Innovative revolving mechanism, eye-catching design, high quality materials and attention to detail make Revolve the pizza oven of choice for beginners as well as experienced pizzaiolos.
Besides delicious thin-crust pizza, Revolve can cook all your favourite grilled dishes ranging from vegetables and meat to seafood of your choice.
Categories
Cooking & Dining
Kitchen Equipment
Gifts
Outdoor Entertaining