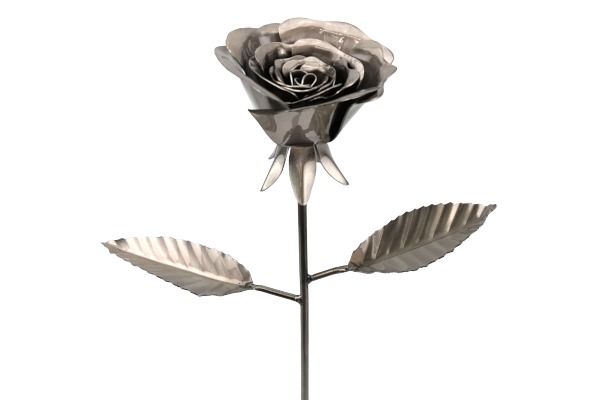 This beautiful handmade large rose is 40cm tall, and such a very special flower.

The rose petals wrap around each other giving each flower it's own unique aspect because they are handmade... none could possibly be exactly identical.

It is a very stunning addition to any flower bed or border, and is also ideal to display indoors too.

As with mild steel, this will patina (rust) over time but it has been coated with lacquer to slow down the weathering process.
Categories
Landscaping & Garden Decoration