09 Feb 2022
Signals 4 Channel Wi-Fi & Bluetooth Thermometer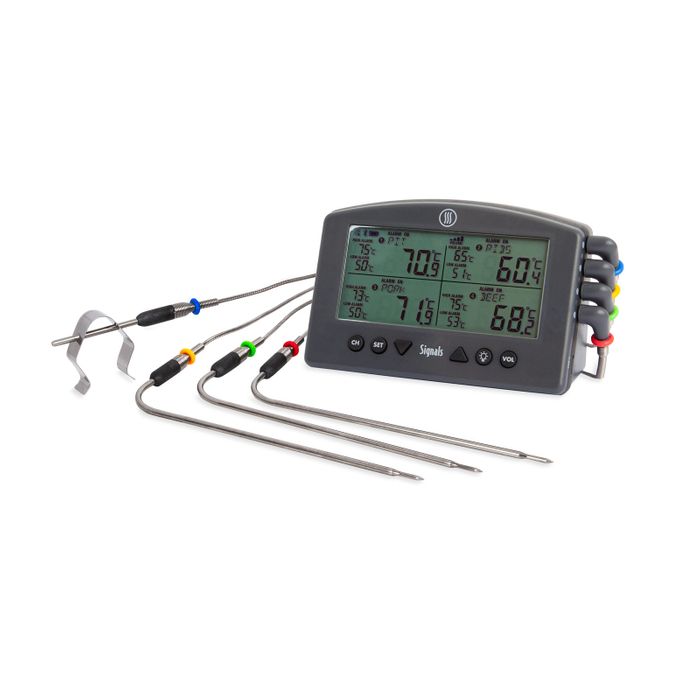 The Signals with built-in Wi-Fi and Bluetooth, controls 4 channels of continuous temperature monitoring, built specifically for measuring the temperature of up-to 3 meat joints whilst observing the temperature of your pit. Signals is a 4-channel alarm thermometer that works with your smart device AND as a stand-alone unit with physical buttons.
Signals comes with both Bluetooth and Wi-Fi on-board, seamlessly switching between the two, so you get a continuous signal and real-time alerts. Setup is quick and easy without even needing to read the instruction manual.
Signals is supplied with three Pro-Series High Temperature Cooking Probes (810-071), one Pro-Series High Temp Air Probe (810-076) and Grate Clip, 12V USB Power Adapter, and 8 High Temp Silicone Colour Probe Rings.
Categories
Catering and Bar Equipment & Supplies
Catering Services
Cooking & Dining
Kitchen Equipment
Barbecues