Voltkore 40V cordless power tools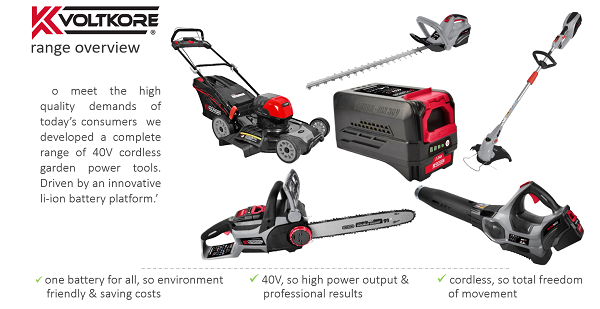 We are an innovative, leading, global brand that is specialized in quality power tools for DIY and garden projects. We design, develop and manufacture these tools for consumers that are enthusiastic about doing projects in & around the house and insist on a perfect service.
Driven by our many years of experience & expertise, we serve our markets with excellent quality products and professional customer care.
Every item in our well balanced range comes with a best in class quality – price balance. Just pick the right tool for any kind of job around the house or in the garden and enjoy a hassle-free working experience.
Categories
Garden Machinery
Garden Tools & Accessories
Hardware