3 Pugs Gin
Hall: Halls 8-20 Stand: 6F15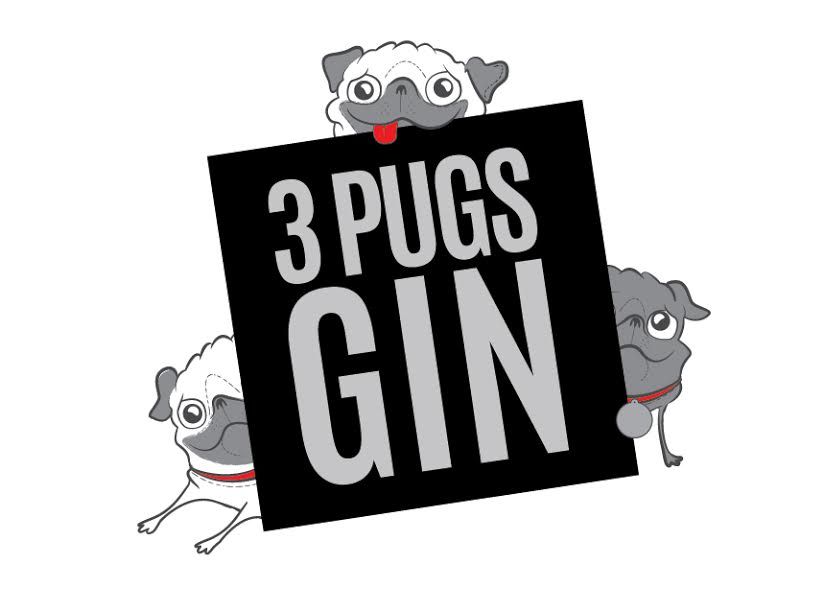 SMALL BATCH PREMIUM GIN DISTILLER
DISTILLED WITH LOVE IN WARRINGTON CHESHIRE
The name of our Gin is inspired by our love of two things; our Pugs; Pepsi, TuTu and Mojo and our love for Gin, in fact, we loved Gin so much we decided to make our own.
We hope you to love our Gin just as much as we do, our botanicals give you that citrus hit and warmth of spices, along with the drunken bottle, it just leaves you wanting more. Our Gin Liqueurs are fun and flirty, each one has its own Pugalicious 'tail' to tell (see what we did there!)….
Our Range currently consists of 3 Full Strength Gins and 6 Gin Liqueurs, one of which is exclusive to Selfridges
Full Strength Gins
3 Pugs Dark Days London Dry Gin at 40% alc our newest London Dry Gin developed during lockdown with our Front Line Workers in mind, spicy Black Pepper with a Lime finish, only one garnish - a slice of Lime, but if your feeling brave a twist of Black Pepper to add an extra oomph...
​3 Pugs Signature London Dry Gin at 42% alc, includes 8 supurb botanicals, tasting notes of Citrus and Basil, a classic G&T served with your favourite tonic and garnised with a slice of Orange & a brusied Basil Leaf
3 Pugs Blackcurrant Premium Gin with our Signature Blend as the base we added pure Blackcurrant concentrate, giving a powerful, tart tastebud explosion of Blacurrant, served with Ginger Ale to compliment the spice and Blackcurrant, garnish with Berries
Gin Liqueurs
All of our Gin Liqueurs use our Signature London Dry Gin as the base, we have worked tirelessly to ensure that they are a true Gin Liqueur with a fun element, at 20% alc I call tham our Day Gins...... we have in our kennel:
Lovely Bubbly Pugalicious - Bubblegum
Rise of the Unicorn Pugs - Candy Floss
Majestically Zesty Pugtastic Fizz - Lemony Sherbet
The Fabulous Baker Pugs - Bakewell Tart
Sweet & Dreamy Pugsquisite Pop - Cream Soda
The Fabulous Baker Pugs - Apple Crumble (eclusive to Selfridges)
Address
Warrington
United Kingdom