Annie with Alex
Hall: Hall 8-20 Stand: 8G70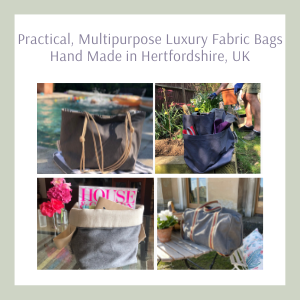 Bags lovingly made by our family for yours.
Annie with Alex are a mother and daughter collaboration, designing and creating contemporary bags that fit into your and your family's lifestyle.
Our bags are designed with multiple uses in mind, so that they can be used for not just one occasion, EG Annie with Alex beach bags: in summer – designed to fit a family of 4 towels, swim wear etc and if the pool side is wet you can reverse it so the waterproof takes the water whilst your clothes stay dry!. And in winter the bag is big enough for your dirty welly boots/ football boots so your car does not get mucky! And then you can put it in the washing machine at 30 degrees!
As our portfolio of bags are made out of Luxury Cotton Canvas, French Provincial Linen and Luxury British made Wool they are all washable so that you can keep them nice and sparkly like the day you bought them.
Handmade practical, multi-purpose bags lovingly made by our family for yours
Hand Made in Hertfordshire
Address
Watford
United Kingdom