RocketGro
Hall: Halls 8-20 Stand: 6G21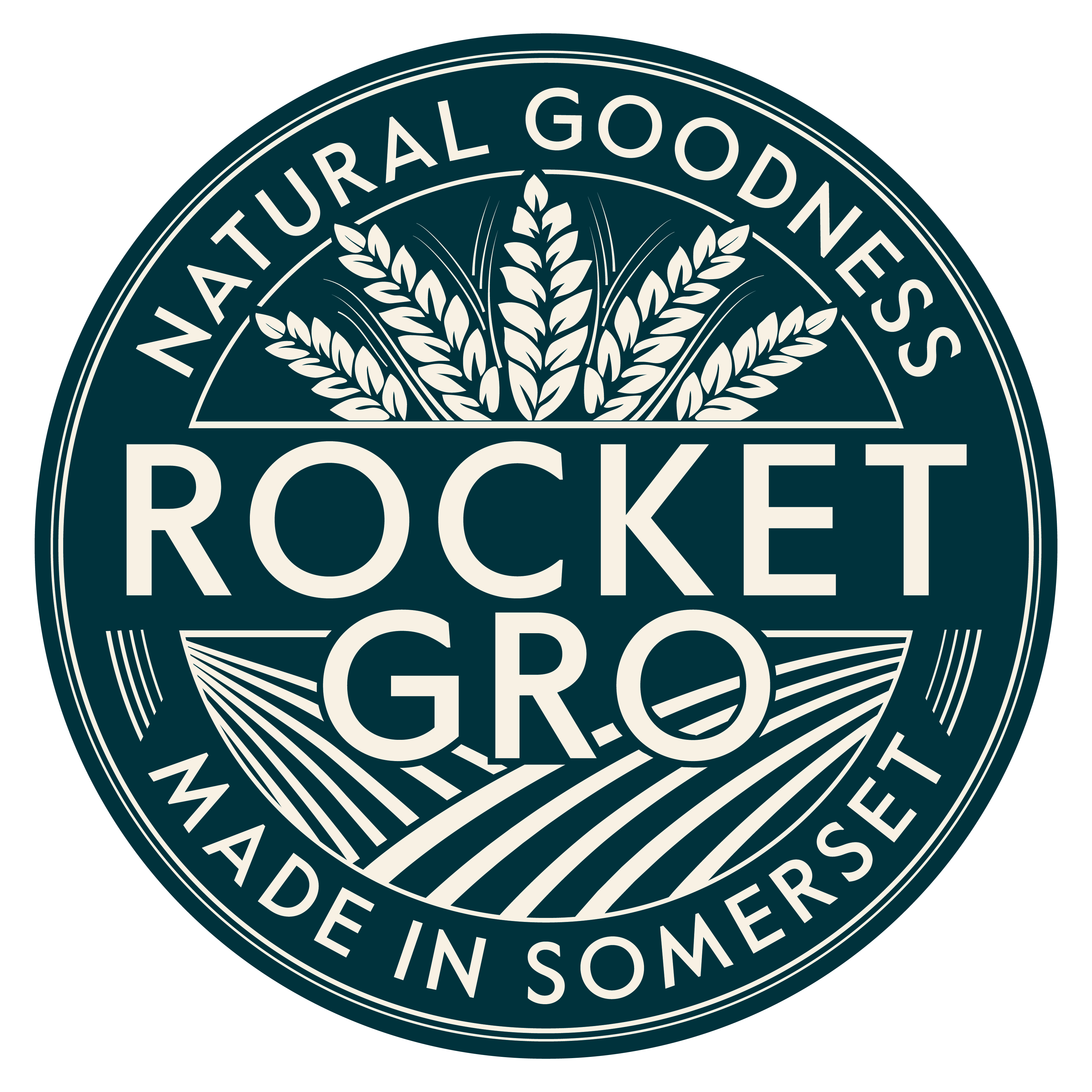 RocketGro is a British producer of a range of 100% Peat Free Composts, Soil Improvers and Liquid Plant Feed. All our products are Soil Association approved, 100% natural and totally chemical free. Our products are all Bio-active, and slow release vital natural nutrients and NPK into the soil through their organic material content. RocketGro products genuinely make a difference to the health of soil and therefore boost the yield and stength of plants and veg grown in that soil.
Based in Somerset the RocketGro farm produces Maize, Rye, Sugar Beet and Grass that are fed into our Bio-digesters to produce gas and electricity that gets fed into the national grid to power 8000 homes. The by-products of this process which are all animal product free are then utilised to make RocketGro products. A sustainable, virtuous cycle.
Launched in March 2021 and rapidly building their trade client list across the UK, RocketGro are looking forward to building long term partnerships with Garden Centres and Nurseries who wish to stock quality products at affordable prices and genuinely make a difference to the climate and environment and at the same time deliver compost and fertiliser products that actually really work for their customers.
Come and talk to us to see how we can help you to expand your growing media category and margins, especially in the more peat-free driven marketplace we all face.
Address
Bridgwater
United Kingdom
The fibre in our Magic Mulch is derived from broken down Maize, Rye, Beet and Grass. Amazing nutrient load, rich and soil nourishing.
Here at RocketGro we undersatnd the importance of a clear, crisp and vibrant message for your customers to understand and buy into. Our NEW POS boards deliver exectly that.

RocketGro is developing and growing it's range of Peat Free all natural gardening wonder products and here is an overview of 4 of our new products.