Casdon Ltd
Hall: Halls 8-20 Stand: 7B73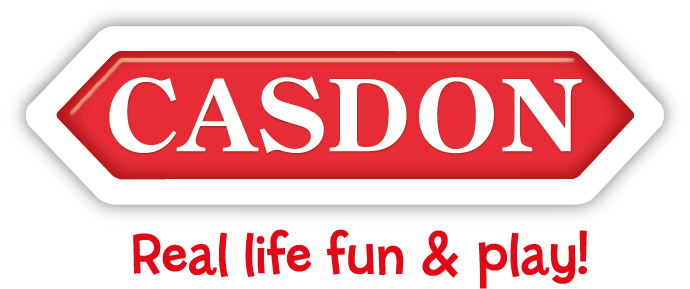 Launched on 8th June 1946 by Thomas Cassidy, the family of toymakers continue to inspire imaginative and creative play for children through their range of well-known and best-selling role-play toys.
Casdon's ethos has always been to produce top quality products at an affordable price. The company has been renowned for toy innovation for over 75 years and has an unrivalled reputation as a developer of toy replicas, with some of the most prestigious domestic appliance products on the market.
The company now successfully trades internationally with offices in Hong Kong and distribution partners in the US and Australia but remains headquartered in Blackpool, in the original Casdon premises of the 1950s.
Casdon products have been family favourites for years – from the Telephone Exchange, to the Bobby Charlton Soccer Game, to the vintage Casdon Hypertill. Their products are child-sized versions of items that adults may have in the home, allowing children to imitate the grown-ups and 'help out' through role-play, while also developing their imaginative and practical skills.
Today's bestsellers include the officially licensed child-sized Dyson Ball vacuum, the Pick & Mix Sweet Shop, mini-Henry and Hetty vacuum cleaners and the Morphy Richards Kitchen Set.
Address
Blackpool
United Kingdom