Cheeky Charlie oven company
Hall: Hall 8-20 Stand: 19F61,OS13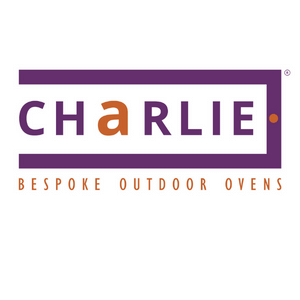 ---
MEET CHARLIE. CHARCOAL OVEN. SMOKER. PIZZA OVEN & BBQ GRILL.
Cook incredible tasting food, all year round, with ease.
Charlie is a game-changing innovation in outdoor cooking. It's a charcoal oven, it's a pizza oven, it's a smoker, and it's a bbq grill. It's an all-in-one outdoor oven.
Inspired by charcoal ovens that are the secret of top professional kitchens around the world, it is quite simply the best way to cook outdoors.
Easy to use, weatherproof and built to last with stainless steel hardware and powder-coated steel, the front-opening design means you can cook amazing tasting food outdoors - all year round.
Charlie's uses around 45% less fuel than an open grill.
Charlie makes you feel like a chef every time you cook. That's why we call it - The Chef Maker!
---
CHARLIE OVEN BRINGS THE DREAM OF AL FRESCO COOKING TO LIFE
We believe in the dream of outdoor living. But not in the way that outdoor cooking has been done until now.​
Crouching over a smoky barbecue, constantly flipping and prodding, the food burnt on one side and raw on the other. Scurrying indoors every time there's the threat of rain.​
Food that is – all too often – something of a disappointment.​
We want cooking outdoors to live up to its incredible potential.​
To be completely effortless for anyone. To be for every type of food – from seafood to bread to vegetables to ribs to roasts to fish to fruit to pizza. To take everything you cook to a level of flavour you thought you could never achieve at home. To be for every day of the year, from rain, to shine, to snow.​
And last – but not least – to be beautiful.​
We believe you can feel like a chef, every time you cook. With Charlie. The outdoor charcoal oven.​
---
BUY ONCE, BUY WELL
Beautifully designed restaurant grade equipment that works in a way you've never seen before, to make food like you've never tasted before. Made in Britain from top quality stainless steel and carbon steel with advanced insulation and powder coated to a deep lustre. Hundreds of British Design and Engineering hours have gone into Charlie Oven's creation.
Address
London
United Kingdom