Ecovibe Limited
Hall: Halls 8-20 Stand: 7D73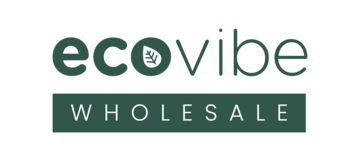 Purchasing with EcoVibe Wholesale gives you access to over 500 eco-friendly and plastic free products, as well as being the only place to buy the EcoVibe range – including our famous Compostable Sponges.
All the products we sell have been tried and tested by the EcoVibe team (not to mention our 30k+ customers), and our low minimum order value is accessible to both small and larger businesses.
We know that going plastic-free is not easy and we are not perfect! We believe it is about the small switches we can make to reduce our impact on the planet.
We are proud to be helping not only customers, but independent stores to access earth-friendly, effective, and reliable products. In February 2020 we launched our B2B site to make it quicker and easier for traders to access our products, and we're looking at improving this service even further this year.
It is amazing for us to be able to see how far EcoVibe has come, but we still retain the same principles and values we had at day one:
Our products must be truly eco-friendly, ethically produced and sustainable.
Our products must help people remove unnecessary pollution from their lives.
Our information must be clear and trustworthy.
Our packaging is always completely plastic-free.
We only sell products we would buy ourselves.
We have been able to achieve some amazing things so far:
We have saved over 40 tonnes of plastic entering our eco-system.
We have been featured in nationwide publications such as The Independent, The Metro, Men's Health, Country Living and Hello Magazine.
We have planted thousands of trees to offset carbon emissions
And we have helped thousands of customers to reduce their plastic.
Address
Leeds
United Kingdom
EcoVibe, a Leeds-based sustainability company specialising in planet-friendly products, will be at this year's GLEE festival in Birmingham - the UK's leading garden and outdoor-living trade show.