FANGDA HOLDING CO., LTD
Hall: Hall 8-20 Stand: 8B43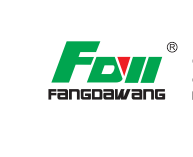 Fangda Holding Co., Ltd. was founded in 1987, the company specializes in the production and operation of drill, chisel, twist drill, saw blade, hole cutter, woodworking tools, hard alloy and more than 20 series
Series of 5000 kinds of specifications of products, and investment in real estate, finance, PE and other fields, the company now has more than 200 stores across the country
Sales department and special sales office, and in Russia, Ukraine, UAE, Vietnam and other countries with special sales office, products are exported to Europe, the United States, the Middle East, Southeast Asia, Africa and more than 80
Countries and regions. Company exports in the city top ten, Yueqing City hardware tools industry and China's national drill (construction) production
The leading enterprise of the industry base.
Innovation, harmony, integrity and responsibility are the premise and foundation for the development of our company. The company through the innovation of management system, management mode change, marketing mode adjustment, enterprise
The promotion of the gradual realization of the transformation to modern enterprises. In the industry, the first implementation of the agent sales system, and gradually establish the province
County three-level marketing network mechanism, so that the company's product market share in the national industry in a leading position,
Innovation in technology and quality is another "theme" of Fangda's development. The company has a strong technical force, perfect testing equipment, advanced management philosophy. Zayaku
Yueqing took the lead in the industry through ISO9001 quality management system, ISO14001 environmental management system and OHSAS18001
Occupational health and safety management system certification, SA8000 Social responsibility management system, hammer drill European Certification Committee (PGM) certification.
Since its establishment, Fangda has always adhered to the concept of "social care for enterprises, enterprises give back to society", and has the courage to shoulder social responsibilities for poverty relief, public roads and new countryside
To the construction, poor college students aid, hope school construction and the China Red Ribbon Fund and other public welfare undertakings. Face the global economy
Fangda will continue to base on the hardware tool industry, adhere to the market-oriented business philosophy, adhere to the development direction of "internationalization, science and technology, industrialization", vigorously introduce
Advanced equipment, technology and outstanding talents, integration of resources, give full play to advantages, and strive to shape "Fang Da" into the international hardware industry
A well-known enterprise without fail.