Furrish
Hall: Halls 8-20 Stand: 6B01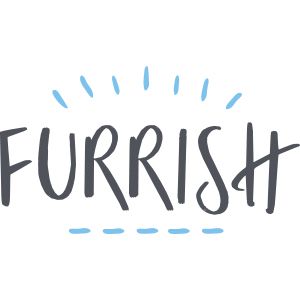 FURRISH was developed as an at-home grooming brand with everything needed for a pleasurable home grooming experience, using trusted and gentle products for every stage of a dog's life.
This range is unlike anything else on the market and includes
- 6 Shampoos
- 4 Colognes
- A Detangling Spray
- Paw & Body Wipes
- Ear Wipes
- Grooming Tools – Including Nail clipper, Slicker brushes, de-shedding tool, rubber bath scrubber, handled comb
- Microfibre Pet Towel
- Pet Clipper
RRP £4.99 – £49.99
All FURRISH products feature a full proof key so pet owners can easily identify the products that are suitable for their dog's coat type.
FURRISH is the complete package for pet owners, making at-home grooming simple. The aesthetic packaging, easy to use key and quality formulations make this brand unique in the market and pet owners across the globe are making FURRISH a staple in their homes.
SHAMPOOS
Using our extensive experience in the pet grooming industry we have developed 6 shampoos to cover each coat type. These shampoos are professional quality formulations, made in the UK. They are free from alcohol, SLES, silicones and parabens, and contain natural wheat.
DETANGLING SPRAY
The FURRISH detangling spray also contains natural wheat and is unique in that it is alcohol-free, as well as being free from silicones and parabens.
WIPES
FURRISH wipes are alcohol-free and contain conditioning agents. They are easy to use and biodegradable.
PET CLIPPER
Launched in April '21 our pet clipper is a very exciting new addition to the market as it is a semi-professional, cordless clipper. It comes with handy comb guides and it has a non-heating titanium coated blade. It has a high-performance lithium-ion battery, 3-hour run time, and is low noise and low vibration.
Book an Appointment - https://docs.google.com/forms/d/112SgVh1YA_gKOWxR7NNn-XYuKDsxdtKSSOV6hbV1D-c/edit
Address
Ballymoney
United Kingdom