The Green Olive Firewood Company
Hall: Hall 8-20 Stand: 20J30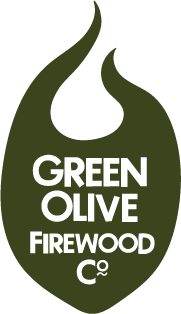 Green Olive Firewood Co. was launched just over 10 years ago to evolve a commodity product into a lifestyle choice, offsetting fossil fuels by encouraging the use of renewable fuels. This has remained at the heart of our business and we pride ourselves on the use of natural, ethical and sustainable materials. Our initial pioneering product was Olive Firewood packed into biodegradable hessian sacks; the olive wood is a by-product of the olive growing industry which if left to rot would emit as much carbon as if used for cooking or heating.
As we became a trusted brand, we rapidly diversified into other products. We now supply over 8 million cubic litres of Kiln Dried Hardwood. All our woods are from sustainable sources with clear woodland management programmes. We cut, split and dry the wood to below 20% moisture to clean air standards using all of our wood waste, qualifying for the renewable heat incentive scheme too.
We ethically craft our British Sustainable Lumpwood using friendly emission retorts. We use all the odd sized hardwood chunks of timber not suitable to pack in our log bags. The Charcoal is also packed into biodegradable Kraft bags too. We have succesfully developed a restaurant grade British Gourmet product, crafted using dense hardwoods for longer burn times and fabulous BBQ flavours.
Address
Sussex
United Kingdom
Green Olive Firewood has a newly seasoned partnership with Angus and Oink Rubs.  Green Olive Firewood have paired up with Angus and Oink rubs.    

The great Green Olive giveaway at GLEE !  Register at Green Olive Firewood's stand 20J30 to be in for a chance to win £500 free BBQ Charcoal.  
Green Olive Firewood Co is a british manufacturer of firewood for wood burning sotves, open fires and firepits.  They also supply BBQ charcoal, BBQ smoking chips, wood chunks and natural firelighters.