Hydro Herb/Niwa Terrariums
Hall: Hall 8-20 Stand: 8G68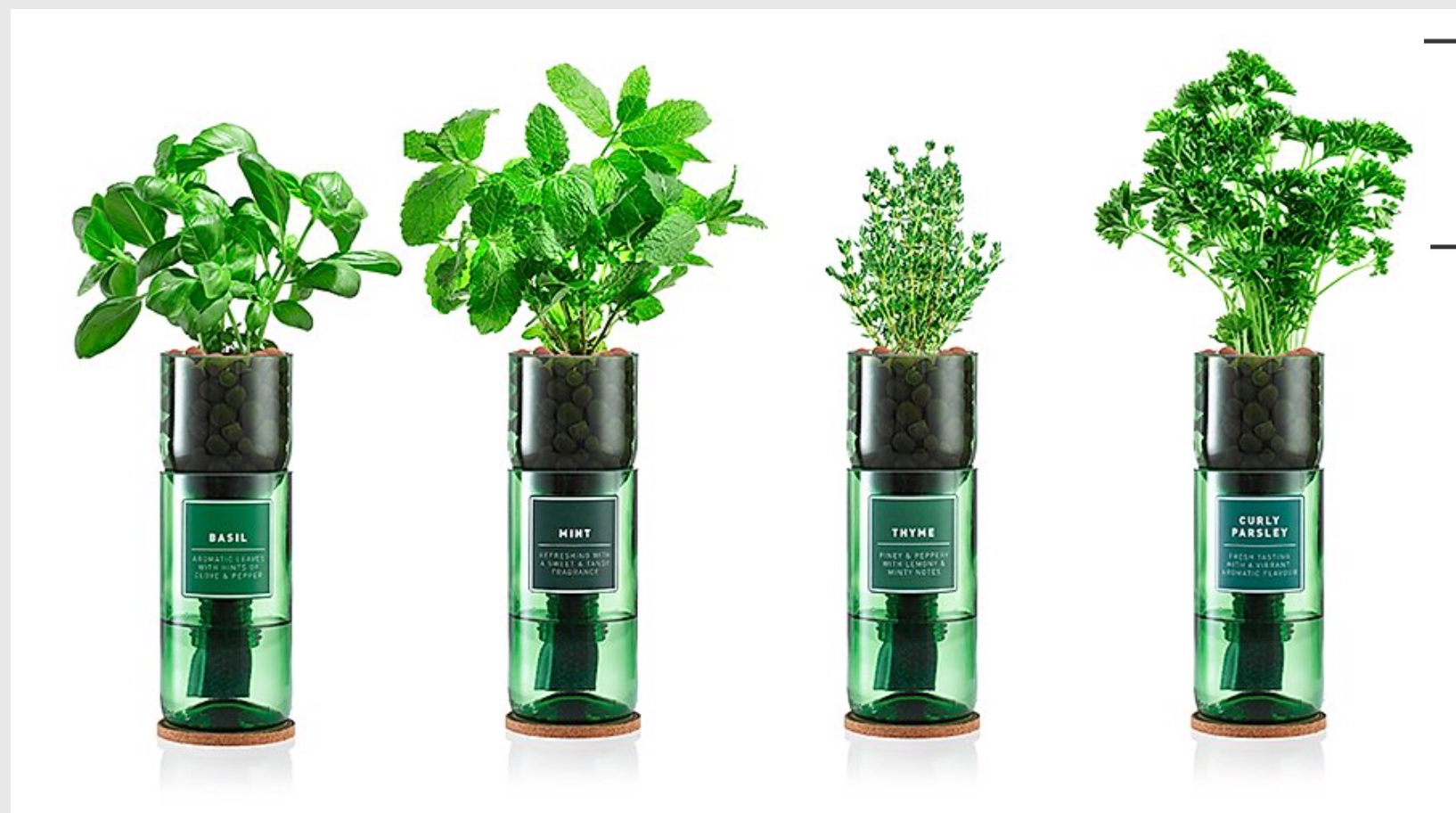 Our self-grow Hydro Herb kits are ready to grow indoors, hydroponically without the need for soil. Herbs take six weeks to mature and can last for years thereafter.
Every component of the kit is either recycled and recyclable or entirely biodegradable, really designed with the environment in mind — ideal for the current times.
The wine bottles that form the largest part of our kit are reused locally minimising any carbon production from melting the glass down or transport.
We use capillary matting that is recycled and the plastic bottles in our kits are also made from recycled plastic that may itself be recycled.
Address
London
United Kingdom