Natura Grow
Hall: Hall 8-20 Stand: 7G32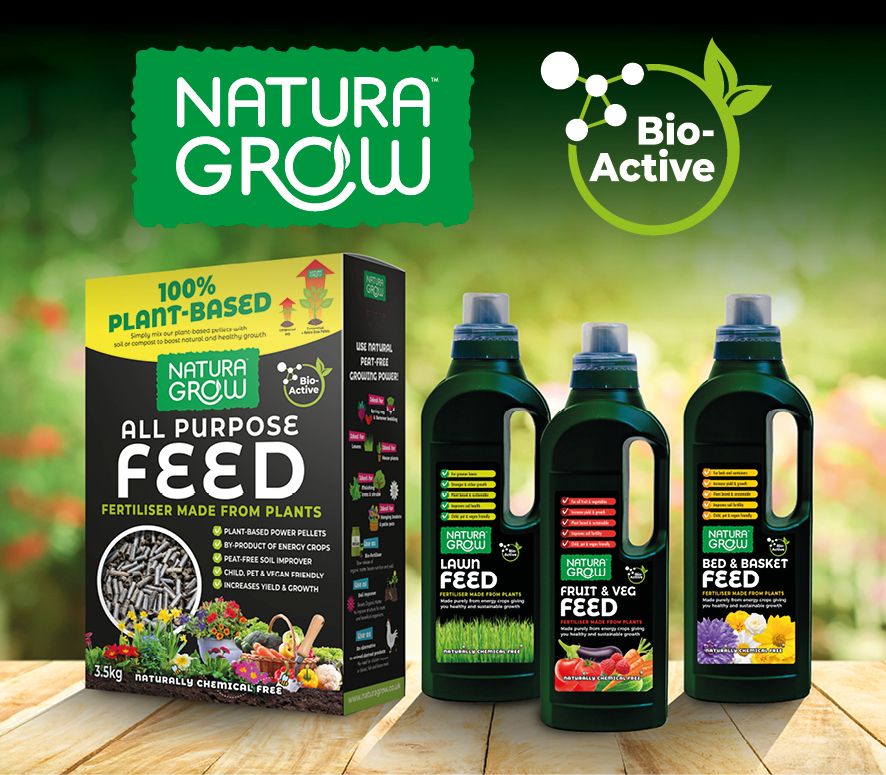 Natura Grow provide an incredibly consistent range of Bio-Active plant-based natural fertilisers &and soil conditioners which are a by-product of green energy production at our two Cambridgeshire anaerobic digestion plants.
Natura Grow's unique plant-based pellets are a fantastic top dressing for pots, beds and borders. They will slowly break down in the soil releasing nutrients directly to where they are needed. You can also use the pellets as a fantastic soil conditioner where they will aid with aeration in clay soils and provide moisture retention in sandy soils.
As we're now in an age of younger, more ethical gardeners the need for natural products has never been higher. There has been an increase of 40% in veganism and an additional 500,000 new vegetarians in the UK since 2020, largely falling within the 18-35 age range. This research is driving the business model of some of the largest retail chains in the UK.
We provide a 100% natural, Vegan friendly product for the huge upsurge in Vegan gardening. Our pellets are the ideal nutrient rich replacement for chicken manure and other animal derived offerings. All our products are sown, grown, produced and packed on our Cambridgeshire farm.
As the largest producer of energy crops in the UK we have a rock solid supply chain and we very much look forward to welcoming you to the Natura Grow stand for GLEE 2022.
Feel free to reach out via email rob.barton@naturagrow.co.uk or call Rob on 07766 249464 if you would like to know more about our products or to set up an introductory meeting.
This could be at GLEE or a time and location that suits you.
Address
Chittering,
United Kingdom