14 Aug 2020
5 top tips to improve your online presence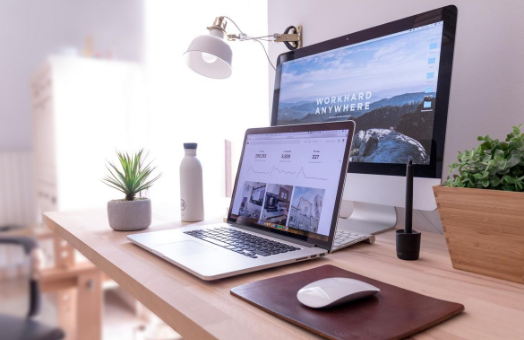 It's no secret that consumers' lives are more and more wrapped up in technology and the digital world. As customers seek out authentic connections and convenient shopping experiences, digital marketing and building an online presence has never been more important for retailers and brands looking to build lasting relationships. Whatever stage you're at in your digital marketing journey, we've put together a few top tips to help you get closer to your customers online.
Consider your channels
Just as you would offline, you need to consider your digital marketing mix. What channels are you using, where and how are people engaging with your marketing and where could there be potential for growth? Take some time to look at your current channels and how they're performing. For example, is a particular social media channel getting more likes and comments than the rest? Or are certain types of emails driving more traffic to your website? Understanding what your customers want to see from you, and where they're interacting with your business will help you to refine and improve your digital marketing strategy as a whole.
Master the art of email marketing
If you missed our last "how to" blog on making the most of your mailing list, make sure you give it a read! Email marketing, when done right, is one of the most powerful tools in your digital marketing armoury and it shouldn't be forgotten when it comes to building up a meaningful online presence.
Optimise your website
Whether you sell online or not, your website is essentially a digital shop window allowing customers to get a feel for your business. Make sure you keep your branding up to date, have an informative and authentic "About Us" blurb and keep your site navigable and easy to use – more pages don't always equal more business! Your website should clearly tell people who you are and what you do and should provide a central point for all other digital marketing to link to and from.
Create value for your customers
We've used the word "authentic" a lot in this article already, but creating meaningful experiences and staying true to your brand are absolutely key to success online. Make sure your content provides value for your audience and isn't all about the hard sell. Much like this piece, you can provide content around a subject that you know will be either useful or entertaining for your customers. This will start to build brand loyalty and put you front of mind for potential customers when they're considering where to take their business.
Get social
Relationship building is so important to digital marketing. Smartphones have allowed businesses to literally be in their customers' pockets at all times, and that means that customers now expect more from the businesses they buy into. Social media is such an important tool when it comes to building two-way relationships with your customers; it's a conversation, not a transaction. Make sure you are responding to comments and direct messages and find a regular posting pattern that works for you to ensure your accounts are always active. Social media is also a great way to build up word of mouth and credibility; often customers will look to social media first for reviews and comments, so ensuring that your social media profiles are up to scratch is key.
Stay up to date with the latest industry insights as well as business tips and tricks at Glee Gathering. On 15th and 16th September, we will be taking Glee digital, with our virtual forum bringing you the best brands and products, key networking opportunities and exclusive content designed to put you ahead of the competition. Find out more and register here.
If you enjoyed this article, you might also like: