11 May 2020
6 ways to boost sustainability in store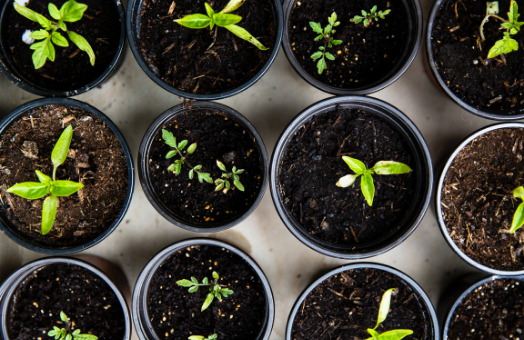 Amidst all the discussion surrounding retail during the pandemic, no one could be blamed for letting sustainability slip down the priority list. However, whilst it might not be the number one topic on everyone's lips at the moment, that doesn't mean it's not an important issue to bear in mind. As we head into lockdown number two, we've put together a guide for garden centres and nurseries to ensure that you can deliver the sustainable ranges your customers expect.
Encourage seasonal gardening
Whilst customers might want plenty of bright and vibrant blooms to brighten up their gardens for winter, we know that now is simply not the right time for most flowers. Use your platform and expertise to educate your customers about seasonality and encourage them to get planting and sowing the right flowers, fruit and veg for the time of the year. This will not only help your customers to see better results, it will also support the natural ecosystems and seasonal cycles within their gardens.
Include wildlife products in your range
Those natural ecosystems are an ever-important concern for many conscious gardeners, especially as our green spaces get increasingly built up. Consider introducing habitats for animals like insects, birds and hedgehogs, as well as wildlife feeders and water sources that can keep wildlife nourished during the winter months. In preparation for spring, you could also consider introducing wildflower ranges into your seeds and bedding plants selections to help gardeners keep their outside spaces in line with the natural environment.
Consider chemical-free and organic products
Whilst there is still a big market for chemical pesticides and fertilisers, a growing number of consumers are now looking for chemical-free alternatives that cause less harm to the environment and are safe for wildlife as well as children and pets. Consider stocking alternative pest control products and organic fertilisers to keep the chemicals at a minimum.
Go peat-free
The negative impacts of peat mining are no secret and the demand for peat-based products in past years has depleted many of the resources and nutrients that are essential for our natural spaces to thrive. Add peat-free soils and composts into your range and educate your customers about the negative impacts of peat mining on the environment.
Think about packaging
It's not just the products themselves that are sustainable though. Many brands now ensure their packaging and shipping options are also environmentally friendly, so consider this when choosing your stock. For example, if a bottle is made from plastic is it recyclable and/ or made from recyclable materials? Or is the cardboard used in packaging sourced from FSC certified suppliers? Also think about your own packaging. Could you switch from plastic to paper bags for example? And, if you have a delivery service, how are parcels packaged up?
Source local
We're hearing a lot about the Shop Local movement right now, but that doesn't stop with consumers. Support your local suppliers by ordering from them rather than from suppliers further afield. This will also help to whittle down your carbon footprint as stock will have less far to travel to get to your shop.
How are you ensuring sustainability in store? We'd love to hear from you on social media – simply use the links below.
---
If you enjoyed this article, you might also like: