28 Feb 2020
A look to Glee 2020: where the garden retail sector thrives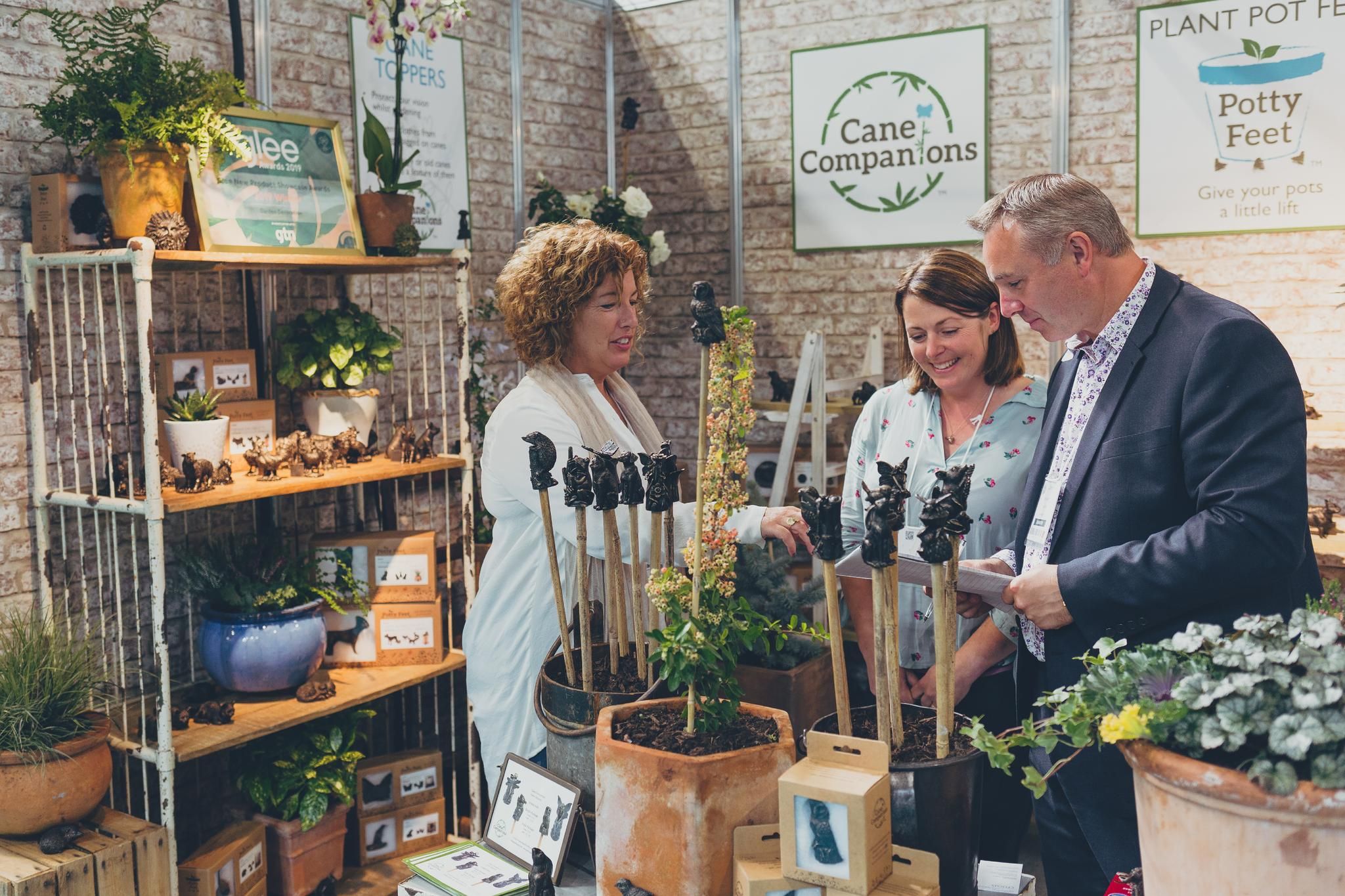 The future is looking bright for garden retail. According to AMA Research's 2017 Garden Market Analysis Report the UK Garden Products market* is currently valued at £5.7billion and is expected to benefit from a 2% annual increase until 2023. With technology, sustainability, ethical living, and millennials driving this growth, the long-term picture offers a stark contrast to the doom and gloom that is shaping the UK high street.
One place where this thriving industry can be seen is Glee -the annual garden and outdoor living expo, held at the centrally located NEC each September. The 2019 event perfectly demonstrated the resilience and adaptability of suppliers from across the garden retail spectrum. Spanning eight carefully edited show sectors which became home to over 550 different brands, the 2019 show saw over 7,800 people visit the event, representing 40 countries. Of these visitors 41% were brand new visitors to Glee, with retail buyers with sole or joint purchasing responsibility increasing year-on-year, accounting for 75% of Glee's total visitors. Of these, almost a quarter had a purchasing budget of over £1million, meaning order books were quick to fill and meaningful retail partnership conversation were the order of the day.
In fact, Glee 2019 raised the bar in more ways than one. Innovation and creativity took centre stage, whilst an increasing international contingent opened new retail routes for many. Talking about the 2019 show, Glee's Event Director, Matthew Mein said: "Garden retail is witnessing a real resurgence at the moment as a new wave of consumers engage with the market, and exciting new trends place gardening on both the national and international stage. We are also seeing gardening brands leading the discussion on issues such as sustainability and single use plastic, and in both cases offering viable and responsible solutions. There is no doubt that gardening is securing its longevity.
"It is this positivity that we'll be looking to build on at Glee 2020. We're looking to put together a show that provides an unrivalled platform for growth, and further discussion around those issues that matter. We'll also look to shine a light on those key trends that are shaping the future development of our industry, whether it is facilitating a forum to discuss ways to tackle single-use plastics, looking at how technology is shaping the evolution of gardening, addressing the ways millennials buy, or simply showcasing exciting new product innovation, Glee 2020 will feature an action packed agenda." 
With over 60% of the 2020 floorplan booked during the 2019 event, space at the 2020 exhibition is certainly in high demand. For those brands considering booking a stand at Glee 2020, Matthew Mein added: "Glee is much more than a three-day event, instead its value stretches across the year. Every exhibitor can access an unrivalled tool-kit of support to help them make the most of their time at the show. Whether it's adding email signatures, personalised invites, getting involved in the PR and marketing activities that promote Glee and its brands to both the UK and international markets, or joining in the conversation on Glee's dedicated social media channels, the tool-kit helps exhibitors reach hundreds of thousands of potential customers before, during and after the main September event."
Find out more
To keep up-to-date on the latest Glee news visit www.gleebirmingham.com. To enquire about exhibiting at Glee 2020 call +44 (0)203 3545 9752.
Trends in gardening – what's shaping the future?
As the industry gears up for Glee 2020, we look at some of those themes that will be shaping garden retail in the year ahead.
Technology and how its revolutionising gardening
Sustainability including a look at reducing single use plastics and new and recyclable material usage
Ethical living
Millennials and how they shop
Indoor gardening – the growth of houseplants and the return of bottle gardening!
Retail theatre – how garden centres are switching up their displays to create a more inspiring retail environment
Wider industry uptake of recyclable taupe pots
Increase in the natural category and vegan and organic gardening
2020 Olympics and how it will influence Japanese gardening trends