09 Jun 2017
Ecoegg is a British manufacture of eco-friendly laundry, cleaning and household products.
Ecoegg
Ecoegg is a British manufacture of eco-friendly laundry, cleaning and household products. Established in 2008, ecoegg's first product was the Laundry Egg, an effective eco-friendly alternative to conventional washing detergents.  Since then, ecoegg has developed a broad range of innovative products to help you Live Clever.

In 2016, ecoegg was awarded the Queen's Award For Enterprise, recognising it's ground-breaking innovation and success.
Laundry Egg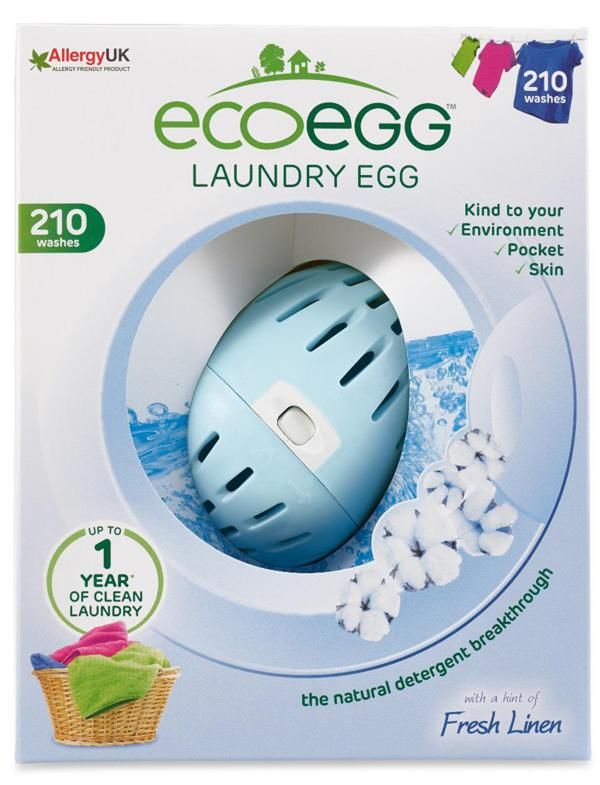 The natural detergent breakthrough
Completely replaces washing detergent
Lasts for 720 washes
Dermatologically tested
The award winning Laundry Egg is a complete replacement for washing detergent.  Just pop it in the drum of your washing machine – no powder, liquid, tablets or gels required.
The two types of mineral pellets inside the egg get to work, producing powerful – but natural – cleaning foam which powers through the fibres lifting off the dirt and grime.
Powerful results
Independently, laboratory proven to perform just as well as regular detergent, their innovative Laundry Egg is a real alternative to harsh chemicals – giving great results, naturally.
Great for sensitive skin
Supported by Allergy UK and the National Eczema Society, the Laundry Egg is dermatologically tested and perfect for even the most sensitive skin.

Long lasting: under 3p per wash

It lasts for 720 washes; that's 3 years' worth of laundry for the average family – imagine the money you'll save not having to buy detergent for the next 3 years!  Each load works out to be just under 3 pence per wash.

Instant Stain Remover Description:
Spillages and stains are part of life – we can't stop it from happening, but now you can deal them effortlessly, and naturally!

Easy to use
Their Instant Stain Remover couldn't be simpler to use. Simply spray the affected area, and watch the stain disappear in seconds. No rubbing, no scrubbing, no fuss!

Powerful
Their Instant Stain Remover is so effective with hardly any effort required from you. Watch it cut through stains with just a few sprays – amazing!

It will power through all kinds of stains no matter how long they have been there, what kind of fabric they are on, or whether they are fresh or dried in - and you will still be amazed by the results every time!

Works on anything from a leaked fountain pen on a white shirt, to strawberry stains on your children's clothes, and even red wine stains on your tablecloth.

Natural
Their Instant Stain Remover contains no harsh chemicals. 

It has been dermatologically tested and is hypoallergenic. It contains no Peroxide, no Chlorine Bleach, or Phosphates - it is an incredibly effective, natural cleaner.

Fresher for Longer Disc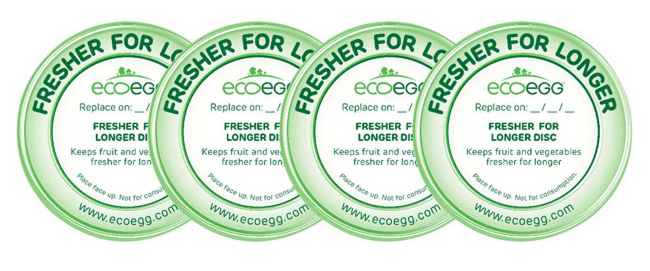 Waste less, eat more healthily and save money
 Each disc lasts for 3 months
Great results: independently proven
No harsh chemicals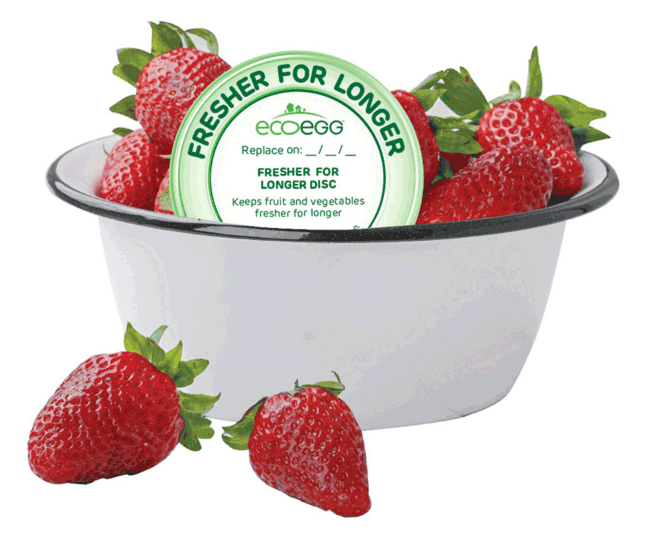 The Fresher For Longer Discs are proven to prolong the life of your fruit and vegetables.  

The industry secret is now available at home

The same technology that cruise ships use to keep their produce fresh whilst at sea for weeks on end is now available in your own home.  Ever wondered how supermarkets keep fruit and veg fresh for so long? It's this technology they use in their vast fruit warehouses.

Breaking the vicious circle

It's ethylene gas that's the enemy.  As fruit and veg start to go off they give off ethylene gas.  The problem is that ethylene gas also causes fruit and veg to go off – so you get a vicious circle.  That's why, when fruit and veg start to go off, they go off very quickly!  The discs break the cycle by absorbing the ethylene gas, slowing down the decay process and keeping your food fresher for longer.
Lasts 3 months

They are so easy to use – just pop one in the fridge, fruit bowl, lunch box or cool box – then forget about it.  It'll then keep working hard – for the next 3 months – absorbing the ethylene gas and keeping your fruit and vegetables fresher for longer. They'll extend the life of your fruit and vegetables so you'll get a chance to eat them before they go bad.  If you are trying to eat more healthily, or just want to save money, these are perfect for you.

This is a great value kit which contains 4 discs.  And with each lasting for 3 months, that's a year's supply!

Daily Mail 5 star review
"5 out of 5"

"These are a total bargain and will be a god send for anyone that regularly throws away fruit which is past it's best"

Hard Surface Cleaner Product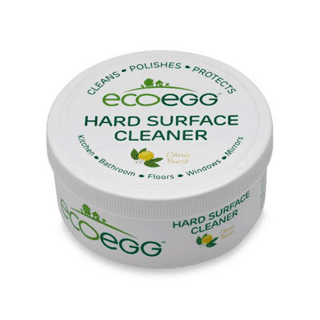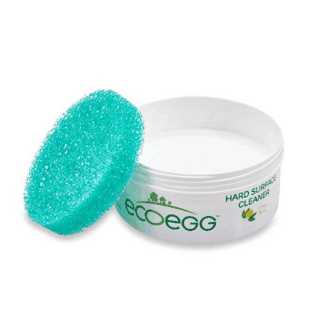 Cleans, polishes & protects
Exceptional cleaning results
Cuts through grime with ease
100% natural
This eco-friendly, powerful cleaner is perfect for use all around your home. It's made from a special type of naturally occurring clay which was discovered in 1948 and is only found in one small village in France.

100% natural, and with a subtle citrus burst fragrance, it gives truly great cleaning results, powering through even the toughest of grime.  

Easy to use

Just wet the sponge and wipe over the paste then use a circular motion to clean almost any hard surface and watch as it powers through dirt effortlessly.

Eco-friendly, skin friendly

No phosphates, no detergents and no chemicals.

Cleans, polishes and protects

It's not just long-lasting cleaning – it polishes and protects your surfaces too – whilst you clean.  So your surfaces stay cleaner for longer.  It's great for use on almost all hard surfaces such as stainless steel, ovens, tiles, windows, mirrors, shower screens, pots and pans and so much more…