15 Jul 2021
Ending the war on web: 5 ways e-commerce can complement the physical garden centre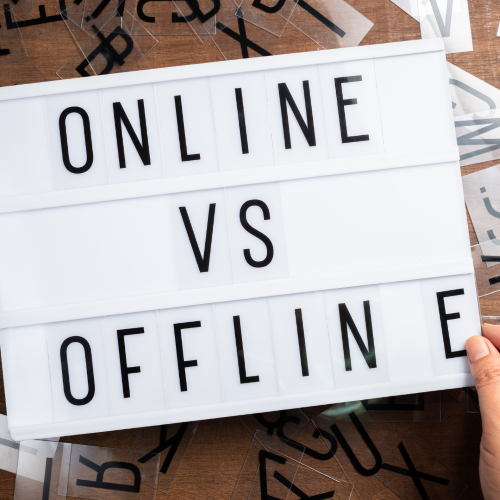 In recent years, e-commerce and traditional bricks and mortar retail have crossed into one another's territories, creating a new wave of hybrid shopping. Whether in the form of a website or social media account, in the digital age, it is important for your business to have an online presence. There is, however, flexibility within these retailing formats and you can choose to conduct business in the way that suits your business goals. Even if you're adverse to introducing an e-commerce arm to your business, your potential customers are expecting to see you there, and there are ways to balance both needs. Here are just 5 ways an ecommerce storefront can help you find that balance:
1. Overcome geographical limits:
With growing options available in e-commerce, your bricks-and-mortar store can overcome geographical limitations and gain new customers through the right online marketing strategy. Having a website, being on social media or selling on an e-commerce platform allows you to grow your business beyond your physical location. Make sure you are clearly display where your physical store is, and how to get there so that new customers are encouraged and able to pay you a visit.
2. Be open 24/7:
Having a website allows customers to visit your business 24/7, so when your physical store is shut business is still running! It's fairly straightforward to integrate an automated order and payment processing function to your online store, which frees us time for other business activities. Neither you nor the customer are restricted by set opening times.
3. The O2O strategy:
This stands for "online to offline" and is a strategy designed to bring online customers in store. You can use your website to promote activities, promotions and products in store, and make clear that there is more to see if you come to the physical store. St Peter's Garden Centre does this very well, clearly displaying the benefits of visiting the physical garden centre: more products, activities, and an award-winning restaurant.


4. Quality blogging and SEO:
You may be surprised to hear that SEO has the highest ROI of any ecommerce marketing campaign, as very few online stores take this into consideration as they build their website. Adding blogs to your site not only drives organic traffic to your store, but the content can also be used as part of your social media campaign, or even to promote your physical store. A blog also keeps your customers informed about new updates, and positions your business as a subject matter expert.
5. Click and Collect:
The 'Click and Collect' concept has gained much approval from omnichannel retailers. Customers benefit from the convenience of this option, and now with the additional concerns around health and safety, having contactless ways to shop offers customers peace of mind whilst enjoying what local retail locations have to offer. The in-store experience is still a crucial touch point here, as 'Click & Collect' offers an amazing opportunity for shoppers to browse more and purchase additional items when picking up their online shopping order.
The days when physical retail had a monopoly over the retail market have clearly gone, but while online shopping has rapidly gained market share, physical stores continue to appeal to customers for many reasons. Whatever your goals are, remember that omnichannel shopping can be flexible and offer additional - rather than solely traditional - paths to purchase.
For further reading on omnichannel retail, check out this piece with Adam Finnan, Merchant Success Manager at Shopify Plus.
If you enjoyed this article, you might also like: