15 Apr 2021
Enduring trends: natural zen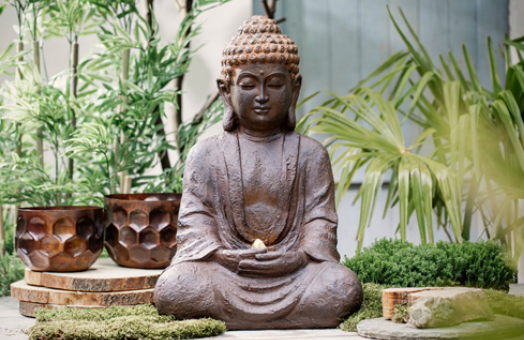 Here at Glee, we're constantly on the lookout for the most exciting new collections and the trends driving the industry forward. As we prepare to reopen the doors to Glee this September, we've been taking a look through some of our favourite exhibitors to see what they have to offer, and have loved the serenity of some of this season's pieces. That's why we've chosen to explore the calmest of the enduring trends; the zen garden…
Origin story…
Tranquility and calm is something that's been associated with gardens and nature for a long time now, so the adoption of a more directional sense of serenity is no surprise. As consumers look to lead better lifestyles, with wellbeing at the heart, many spiritual and traditional practices have come through into all elements of consumers' lives. Yoga, for example, has been growing in popularity throughout the 2000's. Way back in 2013, the industry was valued at $27 billion in the US alone, and that number has only grown since then.
As consumers look to reconnect with their spiritual selves, it's not just yoga that's been guiding them along the path though. Concepts like astrology, Shamanism and chakras are all also a core part of the consumer narrative, with the link between body, mind and soul becoming ever more important, helping to create a sense of balance and control in a fast-moving, uncontrollable world.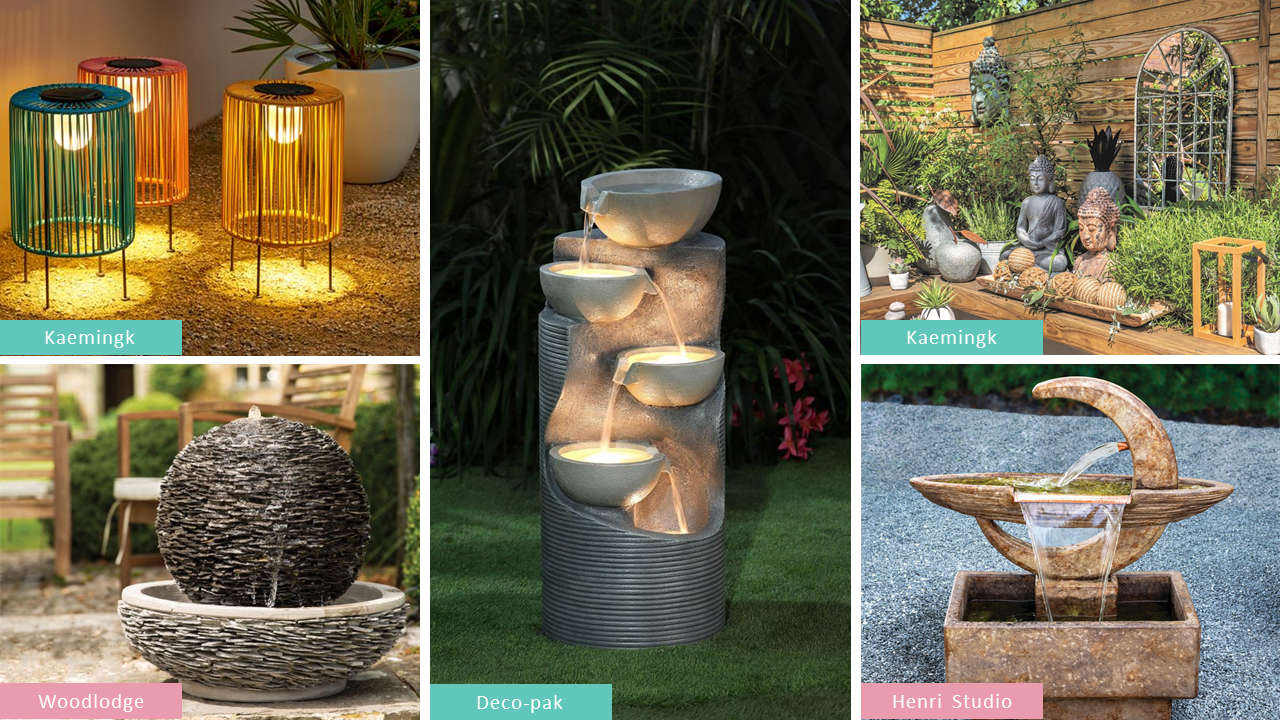 But the wellbeing element is just half of the story. For many consumers, especially the younger generations, being spiritual is about being part of a community. Many Western millennials have adopted more Eastern or alternative traditions, such as Buddhism and New Age spirituality to find a sense of belonging.
Zen gardens at Glee…
Whichever way you look at it, nature always has a role to play in spiritual wellbeing, so the fact that these aesthetics have made their way into gardens is not surprising. So, who's bringing balance to Glee this season?
Woodlodge
Woodlodge is the UK's leading supplier of garden pots, with a reputation for excellence and expertise in the design and distribution of gardenware. The family business has been trading since 1987, supplying products that are both timeless and high quality.
Deco-pak
From decorative aggregates to wildlife gardening, Deco-pak are one of the most trusted suppliers in the garden industry. This peace of mind extends to their aptly named "Zen" range of water features which add serenity and calm to any garden.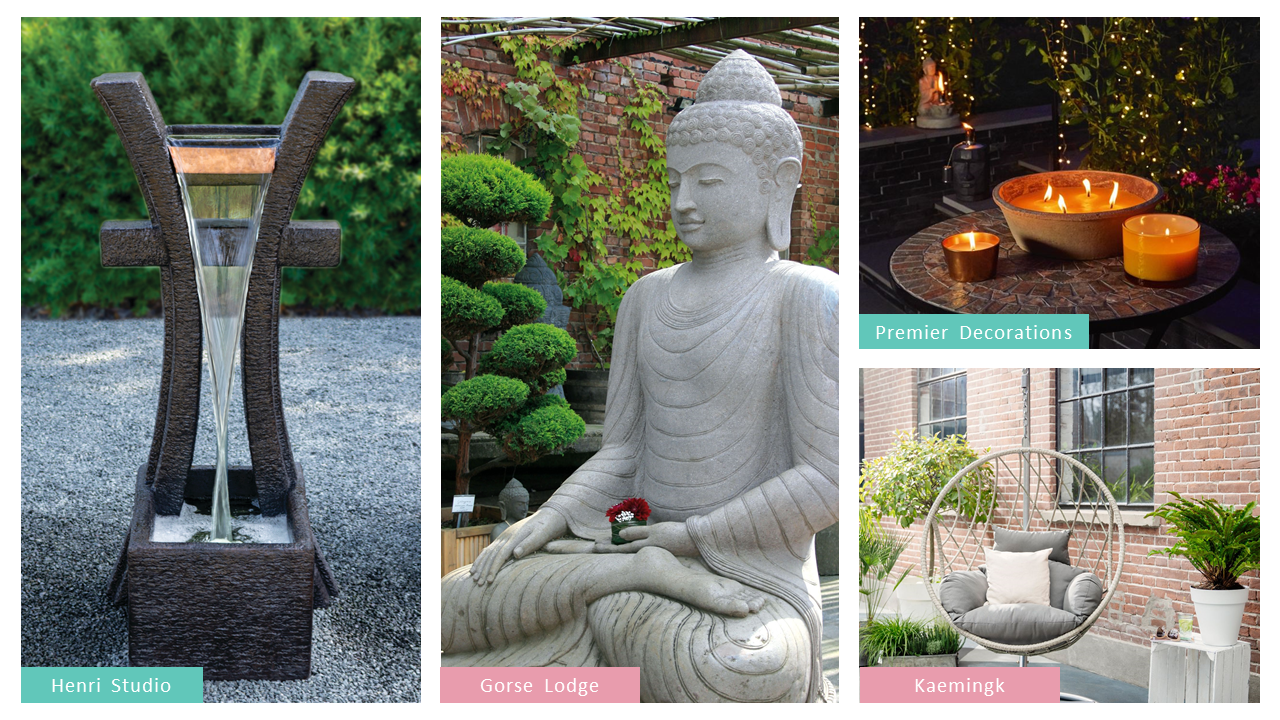 Primus
Primus offer a design-led range of beautifully handcrafted gifts for both home and garden. With over 90 years' experience in the garden trade, Primus products are designed with quality at the forefront of the company's ethos. This year, Primus' Tranquil Harmonies Wind Chimes bring both aesthetic and auditory zen to the garden.
Gorse Lodge
Gorse Lodge is a family-owned manufacturer and supplier of high-end concrete garden statues and ornaments. The brand's elegant range renowned for its flawless finishes, intricate moulding and magnificent designs. As the sale partners for Asiastyle their range includes Indonesian handmade and cast stone Buddhas, Chinese Warriors, Moai heads and many more.
Premier Decorations
When it comes to stocking the perfect garden scene, Premier Decorations have it covered. Bringing favourites such as The Outdoor Living Company, The Summer Living Company and The Garden Grill Company, the range includes plenty of ornaments, lanterns and lighting to create a sense of calm.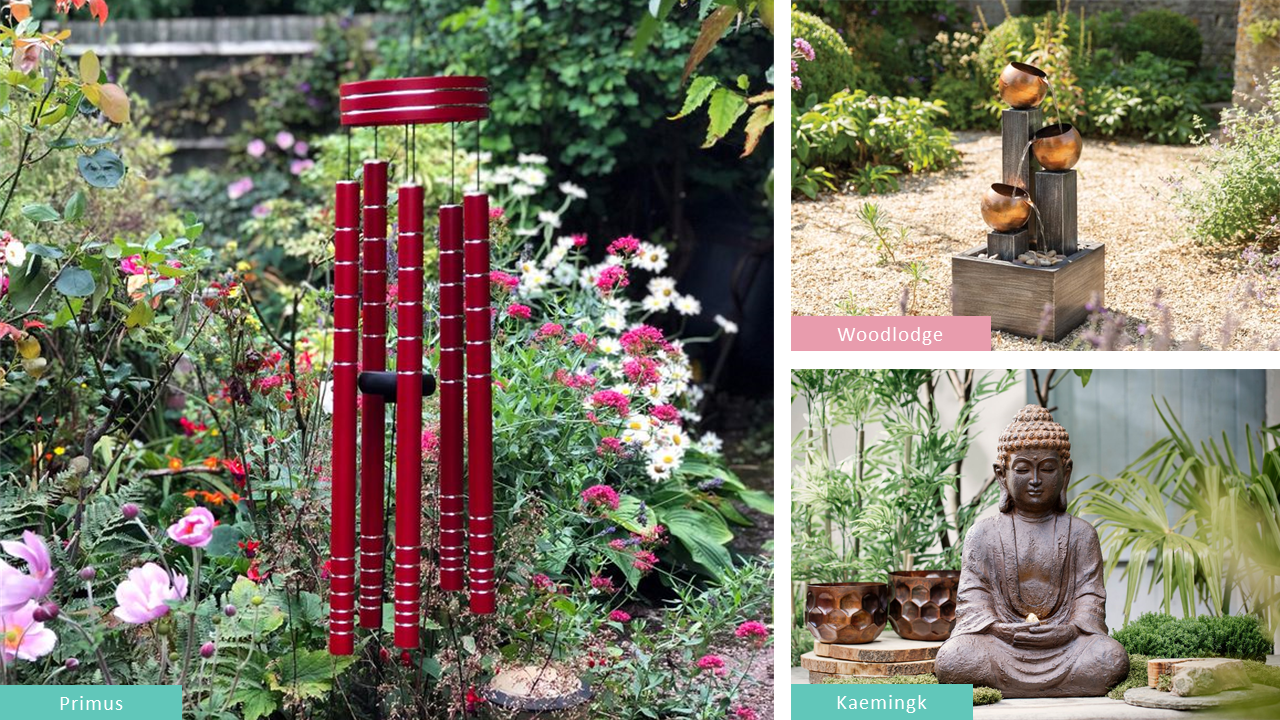 Henri Studio
Henri Studio is the world's leading designer and manufacturer of cast stone garden fountains, statuary, and décor. Located in the Chicago area, Henri's inspired designs, rich colours, and thoughtful engineering have made these beautiful water features and garden decor essential to virtually any home, garden or landscape.
Kaemingk
Kaemingk are always keeping an eye on the atmosphere and trends within the consumer market, which is what makes their collections so timeless. By combining creativity, presentation and efficiency, Kaemingk has become one of the industry's key distributors, offering balance between contemporary and traditional.
Discover even more of the most exciting new products this September at Glee. Join us from 14-16 September 2021 at NEC Birmingham as we embrace this time to grow.
REGISTER YOUR INTEREST APPLY FOR A STAND
---
More from Glee...