06 Apr 2019
Gadgets that harness the power of AI and smart technology are set to revolutionise the market for garden goods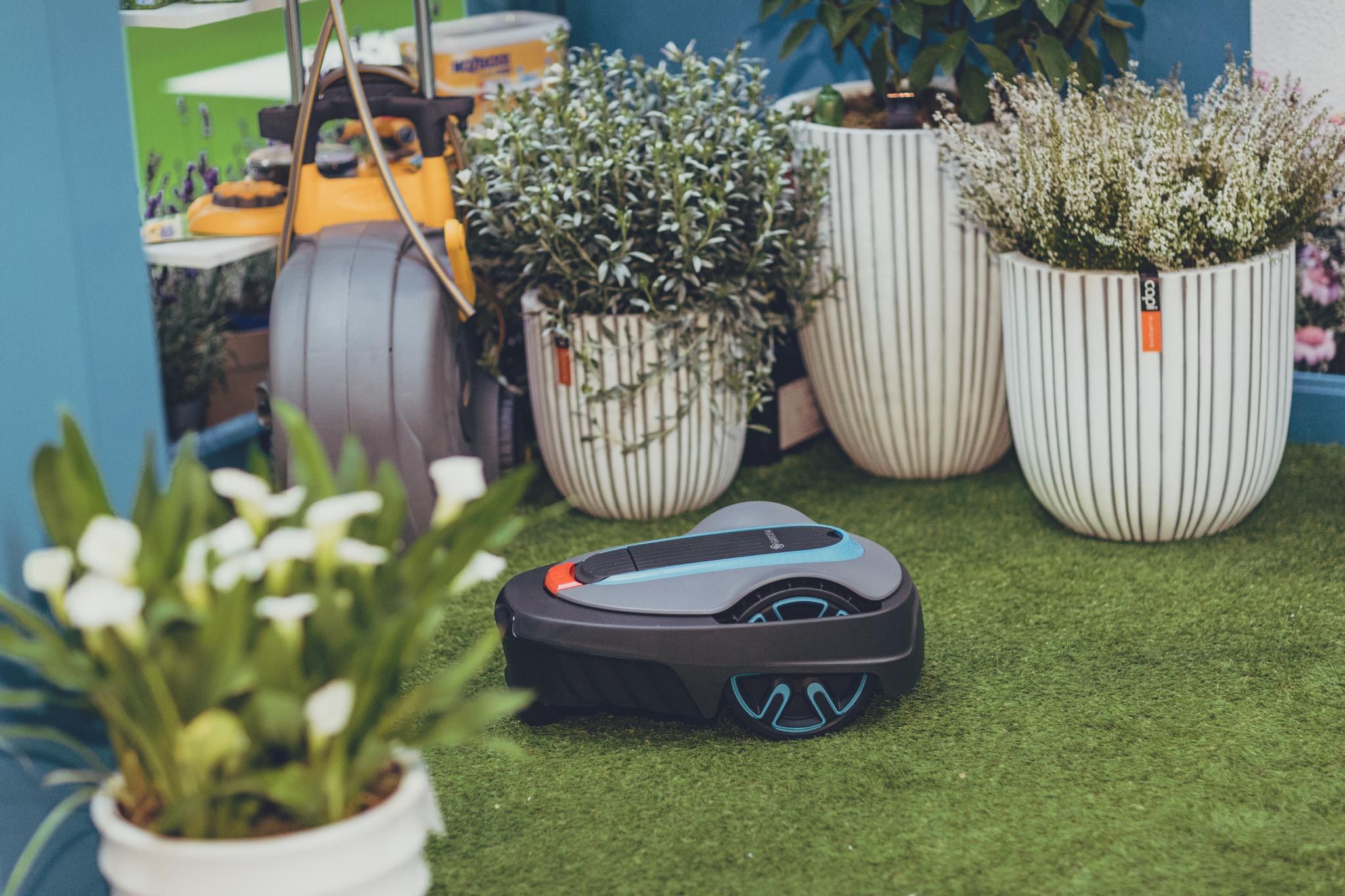 "Alexa, start the lawnmower". "Alexa, water the borders and vegetable patch". "Alexa, order me a pack of Miracle-Gro". Turn back the clock by a decade and such voice commands would have been dismissed as the plot of a sci-fi movie. Now, AI and smart technology that has revolutionised our homes is set to transform the way the nation tends its flowers, fruit, lawns and vegetables. High-tech app-controlled kit and robotic gadgets that promise to make gardening easier are taking the garden retail market by storm.
The evolution of smart gardening gadgets should take no-one by surprise. Consumers are increasingly turning to Hive or Nest to control their heating remotely, and commanding smart hubs such as the Amazon Echo or Google Home to relay the weather forecast or order shopping. Lighting can be switched on and off, and security cameras monitored from smartphone apps. Robotic vacuums are making cleaning less of a chore. Coffee machines and dishwashers can be spurred into action via the swipe of an app, and a smart doorbell can even beam pictures of who's on your step direct to your phone, wherever you are in the world.
Now, our gardens are set for a smart revolution, creating opportunities for retailers to target a tech-savvy generation that demands the ultimate in control from the convenience of an app. It was in 2016 that intelligent garden tech came under the spotlight, when Hozelock's Cloud Controller won the RHS Chelsea Garden Product of the Year award at the world-famous Chelsea Flower Show.
Hozelock's mobile app, hub and remote tap unit allows gardeners to remotely set, pause and adjust garden watering schedules, while keeping the owner updated about current conditions and changes in the weather. Lead by investor Deborah Meaden, of BBC Dragons' Den fame, the RHS judging team crowned the Cloud Controller winner on the grounds of innovation, functionality and environmental sustainability. At last, consumers had a means of watering their gardens, whether away on business or holidaying abroad, with the convenience of an app.
Fast forward several years and competition is fierce to woo consumers with the latest smart products. Gardena is another manufacturer that's pioneering smart technology. Its Smart System combines watering solutions, lawncare and irrigation. A free smart app for iOS and Android can track a robotic lawnmower, sprinklers or monitor soil moisture levels, relaying information to the user wherever in the world they may be.
Gardena's UK Sales Director Ulrike Nagel told Garden Centre Update magazine: "As home technology continues to grow and gardening becomes more accessible on the move, time-poor Generation X and millennial audiences seem to be lapping up things like Smart System – being able to control their watering and lawn care at the touch of a mobile button makes gardening seem less of a chore."
According to a recent GIMA presentation on how 'megatrends' will impact gardens of the future, by Philip Benton, Research Manager at Euromonitor International, the UK is leading the way when it comes to smart technology in our homes. More UK residents have access to an in-home virtual assistant than in America, Japan, Germany, China and France. One of the biggest growth areas, analysts found, has been in robotic lawnmowers, with the value of UK sales almost doubling between 2013 and 2018.
Husqvarna says its latest GPS-tracked robotic lawnmowers will cut grass in most types of weather, during the day or at night. Its app allows users to manage their garden without having to be at home, with robotic mowers, irrigation and Alexa voice control all synced. Rival Bosch sees opportunity in robotics, too. Bosch's autonomous mower can be controlled form anywhere in the world via an app, and includes an option for voice control. The company says its technology uses local weather information to ensure that mowing takes place in the best conditions, while the mower will return to its base to recharge.
Smart tech is revolutionising garden security, too. Outdoor smart cameras are empowering home-owners to monitor their plots from phones, with some products storing footage in the cloud and alerting users to suspicious movement. The Nest Cam Outdoor, for example, has won applause from Trusted Reviews for the performance of the kit and its app. Priced at less than £150, it has a legion of fans who have submitted glowing reviews on the John Lewis website.
For retailers who are keen to witness the potential that the latest technology has to offer, Glee at Birmingham's NEC on September 10-12th is not to be missed. With more than 7,000 UK and international visitors, 550 exhibitors and more than 4,000 senior decision makers due to attend, the freshest brands and most innovative new products will all be showcased under one roof.
Glee Event Director, Matthew Mein, said: "The evolution of smart gardening is powering growth in horticultural technology and paving the way for solutions that make gardening easier for time-pressed consumers. Glee is the industry's focus for innovation and the New Product Showcase is one of the event's most inspirational features. In 2018, the showcase featured over 300 of the most exciting new products, and buyers who are keen to track down the latest technology will make a beeline for the area this year, too."
Technology may be evolving at breakneck speed, but one thing's certain: gardening in the future is going to look radically different than it did in the decades leading up to the Millennium. The days of homeowners pushing hand-mowers up and down manicured striped lawns on Sunday mornings, and watering borders of roses, could be numbered.
Of course, gardening is the nation's favourite hobby and smart tech will have limited appeal to those who enjoy mowing and hoeing. But retailers who step-up to the demands of time-pressed consumers may cash in on one of the biggest growth areas in modern horticulture. Robotic technology has the potential to help the UK's ageing population to carry on enjoying their gardens long after they no longer have the physical ability to keep plots in shape. Embracing smart technology without alienating traditional gardeners is the challenge that lies ahead for retailers. For those who successfully strike the correct balance, their efforts could pay dividends.
So, before you close this article, remember to say: "Alexa, put Glee on 10-12th September at the NEC into my diary."