13 Aug 2018
Garden Retail Trend: Feel Good
Feel good simply comes down to the happiness you feel from being in a garden. That will mean different things to different people, the satisfaction you feel from building something that grows, whilst helping the environment around you thrive, seeing birds come into your garden, seeing bee's thrive in your plot of nature, the feeling of simply sitting down and enjoying the peace of the green around you. Environments that make you feel good, will ultimately increase your own happiness and wellbeing.
We believe that our feel good theme falls into two parts, what you can do for your environment and what it can do for you.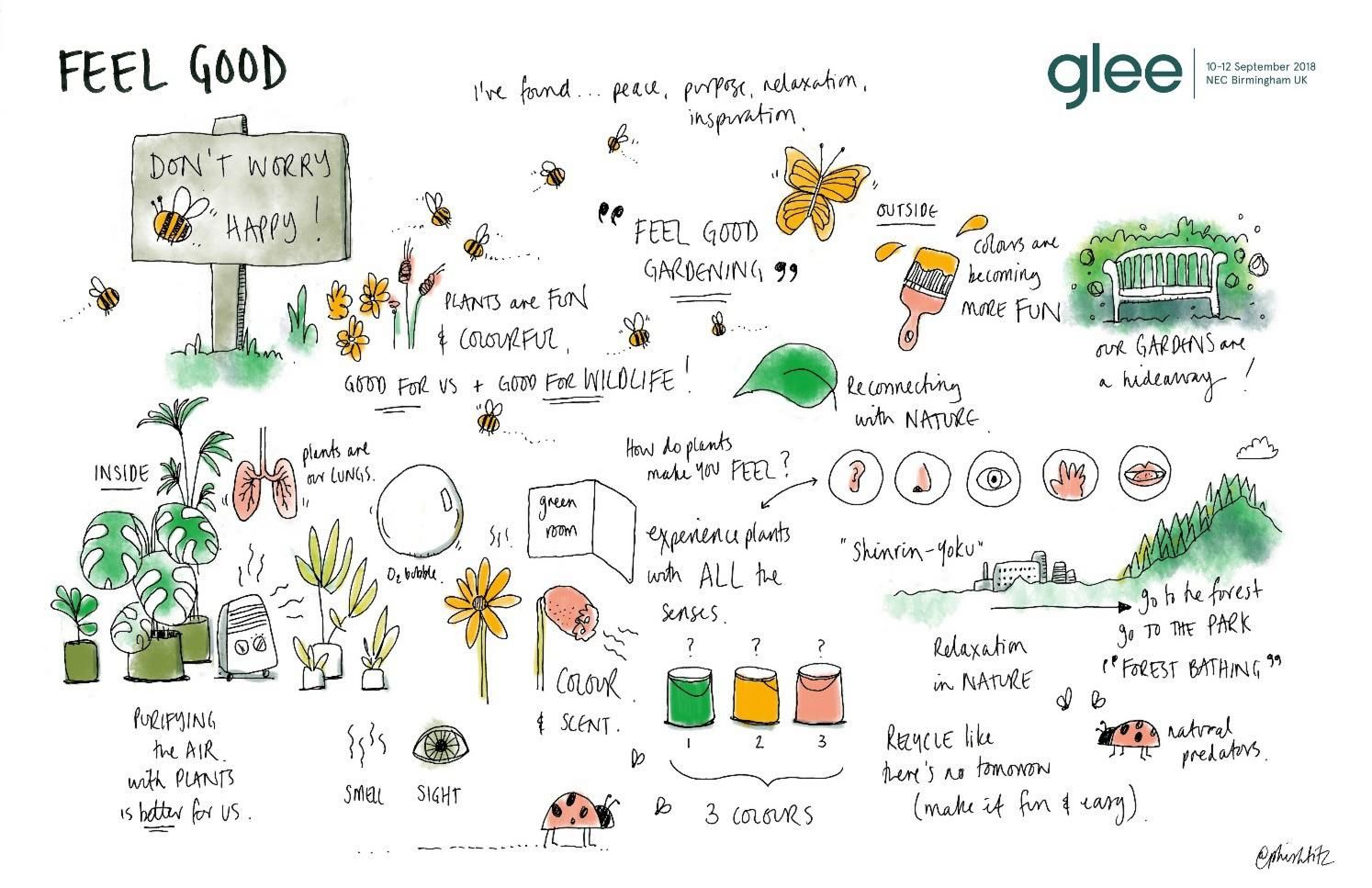 What can you do for your environment?
According to a recent report there is a marked rise in eco-conscious gardeners who are seeking a more sustainable, environmentally friendly way to garden, with greater consideration for wildlife and the dangers it faces. It should come as no surprise that 68% of British gardeners consider the health & wellbeing properties of a plant before they purchase it or plan it into their spaces[i]. This doesn't just mean the direct benefits to the gardener but rather it seems gardeners are becoming more and more aware that what they plant can directly impact the life in, and around their garden. Added to this they are looking for properties that can be used to purify air, or have healing qualities. We expect plants that are directly linked to health benefits will sell well into next year.
But it's not just what the plant can do for your environment, Garden designer James Scott MSGD [ii]also believes that gardens designed to benefit the environment and encourage wildlife will also be big in 2018, with native plants and locally sourced materials becoming increasingly popular.  As we look at a multitude of trend and design information for 2019 its clear that gardens will become less structured, more natural, and becoming more beneficial to the environment than just being an aesthetically pleasing place to be.
As a garden centre retail environment it is well worth highlighting native plants and the wellbeing properties of plant within your centre.
What your environment can do for you?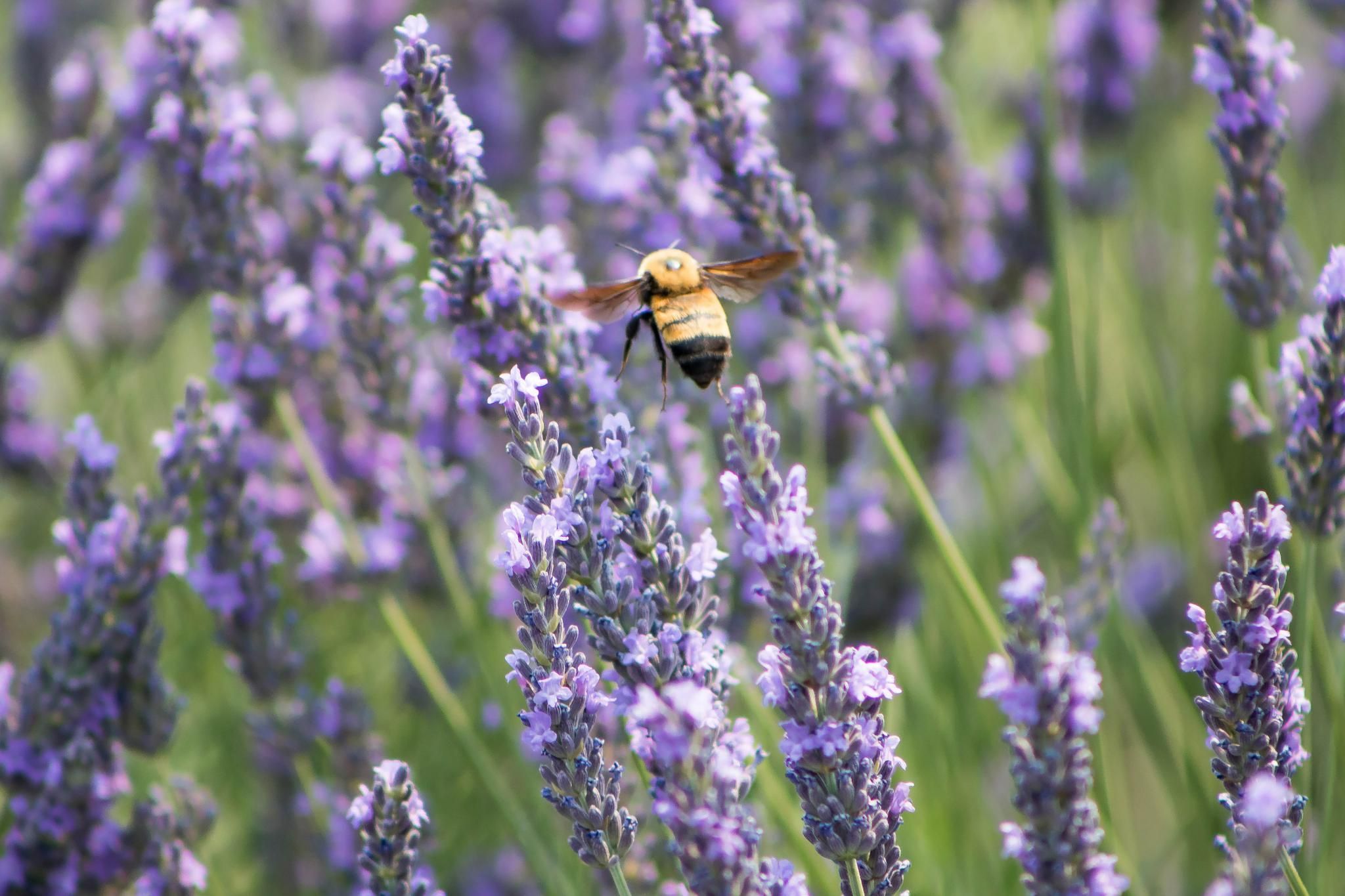 When it comes to gardening it should come as no surprise that many experts believe it has an overwhelmingly positive impact on combatting mental health issues, some even going so far as to suggest prescribing an allotment over anti-depressants in some cases would be more effective. In fact, a number of mental health organisations and clinics directly support 'therapeutic horticulture' as a recognised therapy.[iii]
Looking after plants gives us a sense of responsibility: In the same way that gardening is great for children as it gives them a sense of owner ship as responsibility the same is true of its impact on adults. Having ownership of a garden or allotment gives us a sense of responsibility. The gardener is given a set number of tasks and if they are completed then they will see the positive outcome of their actions. There is no one else responsible for the growth of a garden than the person looking after it. Whilst it may seem trivial, to someone who suffers with depression or anxiety, it gives them a set of tasks and allows them to control their actions. This in itself can reap huge benefits.
Gardening allows nurturing:  Never underestimate the power of watching something grow, quite simply it can give the gardener a sense of achievement and satisfaction. Finally seeing their hard, physical, work successfully bloom before their eyes can be immensely satisfying.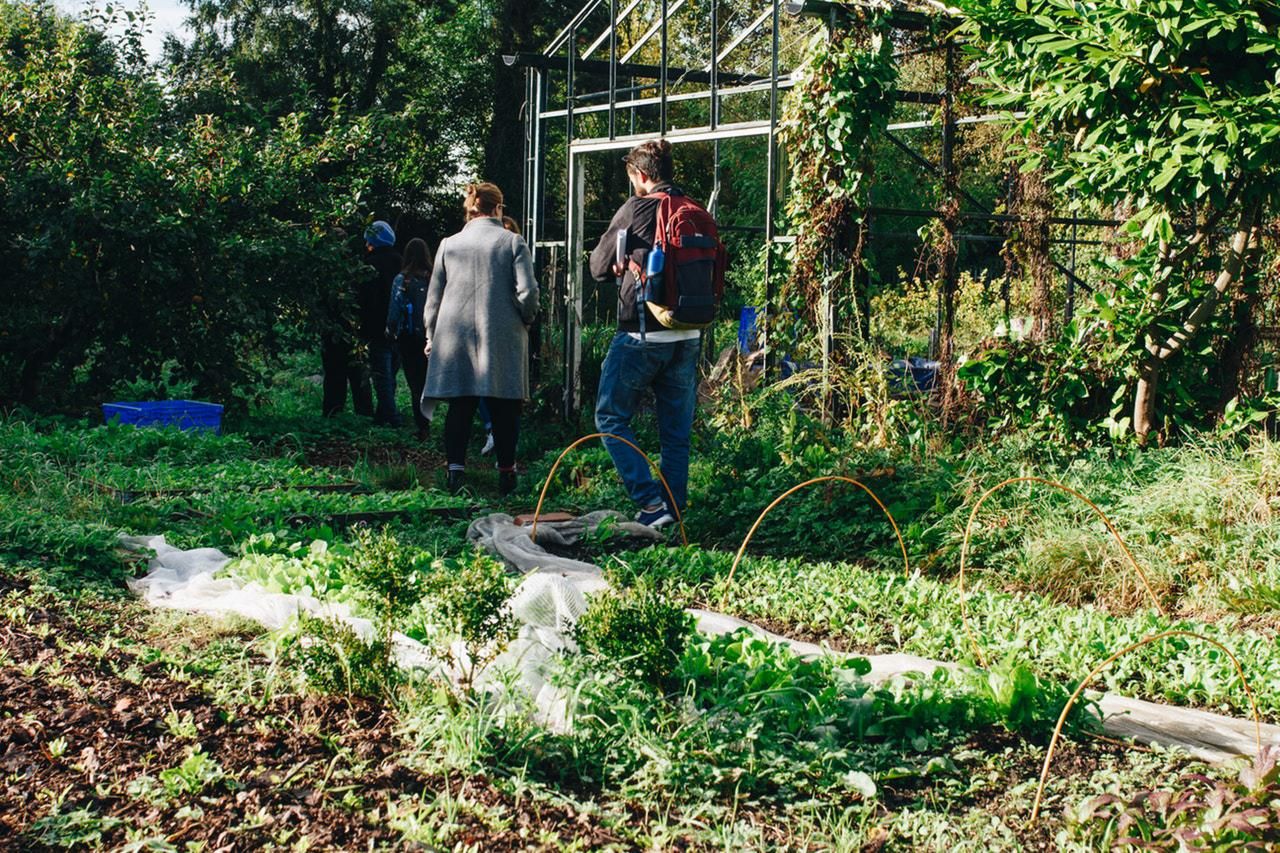 Gardening keeps us connected:  To many people working outside and connecting with nature can give them a sense of calm, however gardening doesn't need to be a solo activity. Many community programmes allow people to get involved with projects in their local area. Gardening can let people connect and take advantage of calm, but it can also provide an opportunity for them to connect with other people outside of their normal social circle in an environment where they are able to socialise and learn from each other.  It can improve communication and thinking skills. Connecting with other people is just as important as finding the calm in nature.
Gardening as a way to relieve stress: the first major study into quantifying gardening as a stress reliever by Wageningen university and research centre in the Netherlands surmised that gardening is a better stress reliever than reading[iv], which is not surprising as gardening is a physical, sometimes repetitive activity that demands your full attention.  The act of physically 'doing', be it weeding, digging, planting and the need to concentrate on the job at hand without the distraction of screens can reap their own rewards. The combination of fresh air, physical activity and being away from everyday life mean that gardening is a natural stress reliever.
We are seeing more and more charities, psychologists and gardening personalities speak openly about the benefits of gardening on mental health, coupled with the growing number of younger gardeners wanting to use their garden as a way to support natural wildlife, the garden, so some people, has become more than just a place to relax, but rather a place to give back to the environment around themselves, or simply give back to themselves.
[i] Wyvale garden centre: Garden trends report 2018
[ii] https://sgd.org.uk/garden-design-trends-2018.aspx
[iii] Thrive: social and therapeutic horticulture
[iv] Gardening promotes neuroendocrine and affective restoration from stress