08 Jan 2018
Garden Retail Trend: Pets
Any way you look at it, the Great British public love their pets. However, the generational shift in attitudes towards our pets in the last 10-15 years has been significant. In our grandparent's generation dogs and cats predominantly lived outside, whereas today, they are very much an additional family member. It may not surprise anyone that owns a pet that we spend on average £95 a month on our pets[1], with that increasing in times of accidents or large vet bills.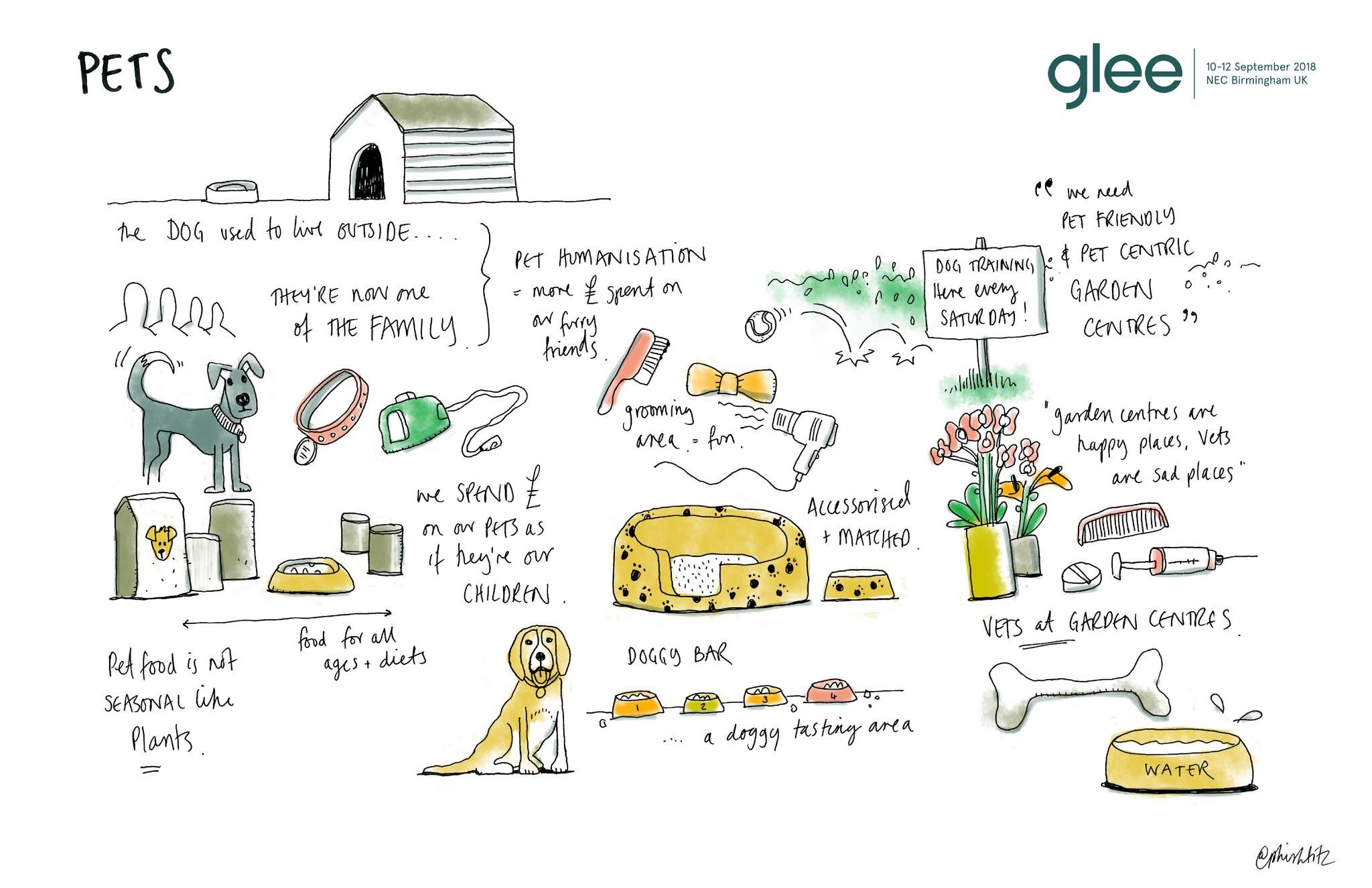 In a 2017 study from Mintel, they estimated that the size of the pet market in the UK sits at around £16 billion a year[2]. This is broken down as roughly 10 billion on dogs, and 8 billion on our cats. What this report also highlighted for perhaps the first time, apart from the scale of the commercial opportunity is just how much pet owners spend on other things for pets, with over a quarter saying they like to pamper their pets, it shouldn't come as a surprise that in addition to that £95 a month, those that buy outfits for their pets spend an additional £200 a year, with over 2/3rd's stating they buy accessories for their pets on a regular basis.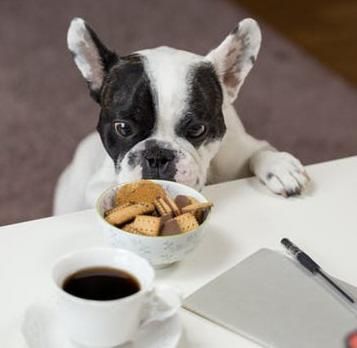 As our pets have become part of the family, we have started to reflect our own habits and lifestyles on them. The humanisation of our pets is a major driver behind the increase in spend in almost every aspect of our pets lives. Be it the quality of the food, or the terminologies now used on pet food packets, it's not unusual to see the terms 'casserole', 'pate', 'terrine' and 'soup'. Should we even need any more evidence on the humanisation of pet food, look no further than the name itself. Add to this the surge in coats for dogs, the popularity of dog grooming as a pamper treat for our dogs… the list goes on.

As we have seen an increase in people wanting to live healthier lifestyles, eating cleaner diets and taking more care over our own exercise, consumer spending indicates that we are projecting this onto our pets.
It is no surprise that we want our pets to live a healthy life, full of energy and vitality, and diet plays a huge role in this. In the last few years there have been various campaigns to expose the reality of what goes into commercial pet foods. This include exposing the cheap 'fillers' like grain and ash, which bulk food out but offer no nutritional value to the animal. In fact animal groups have highlighted just how negative an effect this can have on our furry friends, including causing reactions like itchy skin, diarrhoea and vomiting.[3]
The impact of this is the consumers check their pet food ingredients, as such we have seen an increase in natural, grain free, organic and raw pet foods. Price is not a barrier for pet owners, so retailers shouldn't shy away from premium foods.
Retail opportunities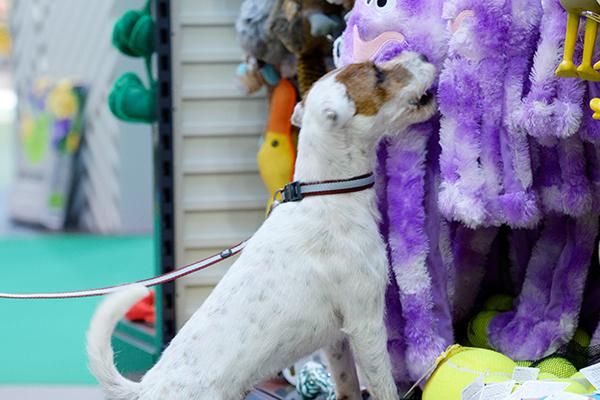 For garden retail centres 'pets' offers an abundance of opportunities to drive revenue, and create returning footfall each month. There are plenty of opportunities for garden centres to open themselves up to pet owners, as they are part of the family they often travel with their owners, are more likely to purchase for their pets if their pets are with them, so making your centre pet friendly is key to increasing spend with this pet loving consumer. Engaging idea's, we have seen in pet friendly garden centres include:
The development of franchises, from dog groomers and centenary surgeries both provide in store opportunities to drive footfall into your centre on a regular basis. It also means that pet owners will need to kill time whilst they wait, offering real retail opportunities or the chance to increase your café/ restaurant revenues.
Introduce a standalone pet store franchise's – benefit from the stock and the specialisation without and create a pet store destination.
If you are stocking premium foods, why not create a premium pet food vending spot, letting pet owners and their often picky friends sample the premium food. Pet owners are often cautious of swapping to premium brands in case their animals won't eat it, giving them a try before you buy option in store creates the confidence to let them buy from you.
Dog forget the treats, as mentioned previously a quarter of pet owners admit to pampering their pets. Pet products that have performed well are those that offer luxury treats for customers to take away. Many garden centres know their local community and have a sense for their price points, however we have seen the popularity of premium occasion treats like cupcakes, and chocolates for cats and dogs. So we recommend not shying away from the more unique and unconventional treats that you will not see in the local supermarket.
For garden centre's that invest in a great pet offering they are opening up a range of additional touchpoints with their customers, and importantly giving them yet another reason to spend time in your store. We have seen a surge in pet concessions and services popping up in garden centres in the UK, and we expect this to be a garden retail trend that is here to stay.
[1] http://store.mintel.com/uk-britains-pet-owners-market-report
[2] http://store.mintel.com/uk-britains-pet-owners-market-report
[3] https://www.vetknowhow.co.uk/blog/what-is-ash-in-pet-food