19 May 2020
Gardening 101 with Grow Your Own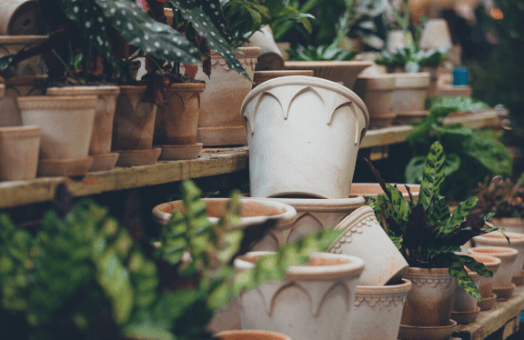 As we're focussing on growing this month here at Glee, we've sat down with our partners Grow Your Own to get their top tips for lockdown gardening.
First off, can you tell us a little more about Grow Your Own?
Grow Your Own is a monthly magazine focussing on growing veg, fruit and herbs, whether you have an allotment, a garden, a balcony or anything in between! We also look at inspiring growing stories, looking after wildlife, cooking with your harvests, garden DIY and more. We have projects perfect for beginner growers, as well as more experienced gardeners, and want to inspire people to spend more time outside, whatever space they have. As well as the magazine, we also have a thriving website (which can be found at growfruitandveg.co.uk, and hosts detailed growing guides, blog posts and our active gardening forum), our hit podcast, The Dirt, and thriving social media channels – so there are plenty of ways for gardeners to get involved!
What have you been growing in your garden in the last few weeks? Have you had any really big successes?
I have been rather busy in the garden in the last few weeks – potting on tomatoes, sowing beans, herbs and flowers. My tomato plants are going great guns and will soon need to go in the ground – I'm just trying to hold off until the risk of frosts has passed. My biggest success, though, is my fig tree finally looking like it might have a fruitful year. It has been a long while of careful tending and pruning, and – fingers crossed – this looks like the first year where we may get a decent harvest, rather than just a handful of fruits.
For gardening novices, is there anything easy to grow and maintain that you would recommend?
I would always echo recommendations to grow what you like to eat. There is no point in growing something that is easy (although it may give new growers confidence) if you won't enjoy the resulting harvest. I would say strawberries are usually quite a crowd-pleaser, and generally don't need any complex care. They can also be grown in the ground, or in pots, so are suitable for any space.
As we head into May, what should people be looking to plant?
May is a busy month in the veg garden, so there is plenty to be getting into the ground. It is the ideal time to sow your beans, as well as any squash you will be growing, where they are to crop. However, it is a good idea to keep some frost protection (such as horticultural fleece) handy, just in case night time temperatures drop low.
What's your number one top tip for keeping your garden healthy and happy?
Taking your lifestyle into account when you are planning your garden. Taking on more than you can manage can be really off-putting, so you don't use other people's gardens as a yardstick for your own (though inspiration is always welcome!). Also, it is well worth learning the needs of your plants – some will need more watering than others, some will need pruning, some hand-pollinating – and knowing which plant needs what means you can use your time in the garden wisely, and give your plants the best care.
Do you have a favourite plant or flower?
I love growing chilli plants – there is such a variety out there and they are beautiful , as well as productive. 'Nosferatu' chillies grow on plants with purple leaves, and purple fruits ripening to a deep, blood-red (hence the name), and are a real favourite of mine. I would also not be without my tomato plants. Walking around the garden in summer, popping tomatoes in your mouth as you go is one of the greatest summer pleasures for a gardener, in my opinion.
Are more people gardening and coming to you for advice during the lockdown?
We have found that more people seem to be getting into gardening during the lockdown. We are all turning to our outdoor spaces, and it is great to see that lots of people are taking enjoyment from this, and getting pleasure from nurturing their gardens – whether they are edible, ornamental, or a mixture of both.