16 Jul 2019
Glee 2019 Retail Lab sponsor interview: Verona Group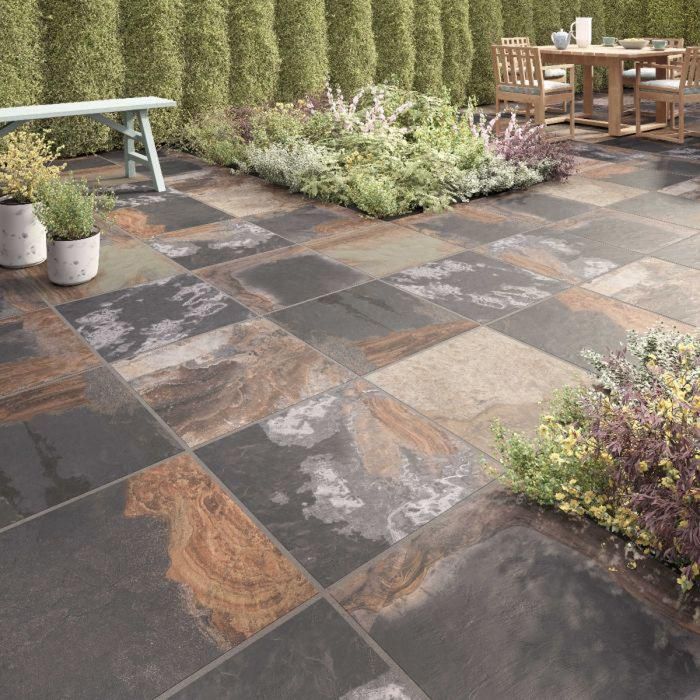 Retailers seeking products of the future and the latest in-store merchandising ideas need look no further than the Retail Lab at Glee. Now in its third year, this inspirational feature area, in association with the Horticultural Trades Association, is bursting with ideas. In fact, 61% of Glee's visitors say they will attend Glee 2019 as a result of seeing the Retail Lab last year. Here, we meet first-time sponsors, Verona Group, to find out more about the UK's leading distributor of tiles and mosaics in natural stone, porcelain, ceramic and glass from the company's Product Marketing Executive, Rosie Preston.
Why have you chosen to be a sponsor of the Retail Lab?
This is our first time as a Retail Lab sponsor. Not only practical, the Al Fresco collection has been carefully selected based on current trends and I see this as a great opportunity to showcase a new and exciting product to a wider audience via the Retail Lab.
What appeal does the Retail Lab hold? Why should retailers/ merchandisers/ buyers visit this area?
The Retail Lab at Glee is a great place to see a wide variety of products come together. It can be hard for an audience to visualise the whole package when presented with products individually, but by visiting the Retail Lab it's easier to see the bigger picture and how these products are shaping current and future trends.
What products/ranges will you be supplying?
We will be showcasing our complete collection of indoor and outdoor premium porcelain tiles to create seamless open plan living spaces. The collection features a variety of styles from slate and travertine effects, to concrete and wood effects in multiple size options. We will also be featuring our pedestal support system.
What current trends are shaping your business most? How do you see this changing in the next 12-24 months?
From the use of raw, natural materials in the home, through to evolving the trend for open plan living, the great outdoors continues to influence our interior spaces, especially when it comes to our flooring choices.
What can you tell us about your plans for Glee 2019?
We will be showcasing two collections, 'Al Fresco Indoors & Outdoors' and 'Al Fresco Trade'. The Al Fresco Indoors & Outdoors collection features 14 designs including 10mm thick tiles for indoor use, and 20mm thick tiles for outdoor use to create seamless open plan living spaces, whereas the Al Fresco Trade collection features 12 designs in 20mm thickness exclusively for outdoor use. Each collection has its own dedicated display stand and consumer brochure.
We will also be launching our brand-new portable sample box for each collection containing 15x15cm swatches of each tile displayed in a fully printed graphic box. These are ideal for architects and landscapers to take to home visits with clients, or for smaller businesses to use as a display where space is limited.
Finally, we will be featuring our pedestal support system. Pedestals are a great way to create a patio without the need for lots of equipment. They also allow for drainage and you can hide cables and equipment underneath. As the tiles are not attached with adhesive, you can easily move them around if you change your mind. The pedestal system can be laid over any solid surface such as patios, concrete or balconies.