26 Jul 2019
Glee 2019 Retail Lab sponsor interview: Willow Wand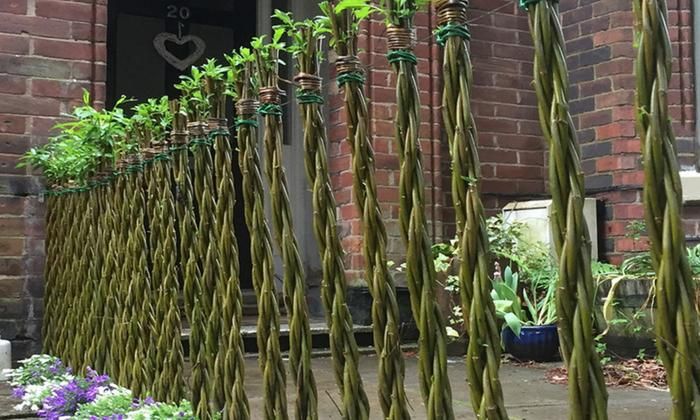 Retailers seeking products of the future and the latest in-store merchandising ideas need look no further than the Retail Lab at Glee. Now in its third year, this inspirational feature area, in association with the Horticultural Trades Association, is bursting with ideas. In fact, 61% of Glee's visitors say they will attend Glee 2019 as a result of seeing the Retail Lab last year. Here, we meet one of the sponsors of this year's feature – The Willow Wand, a British brand that is making it easy for consumers to grow decorative topiary at home, whilst also pushing the wellbeing agenda. Here the company's founder, Simon Read tells us more.
Why have you chosen to be a sponsor of the Retail Lab?
At Willow Wand we genuinely believe in the innovative nature of our product, and we wanted to optimise a platform that enables us to showcase this. In a world where instant gratification shapes many of our decisions, the world of horticulture can feel like a chore. However, The Willow Wand cuts through this. Simply push the wand directly into the soil or decorative pot, water it and you're done. The topiary crown magically appears in as little as six weeks and the fact that putting the Wand in place is so instant, has bridged the gap between the 'now generation' and classic horticulture – something we know the Retail Lab at Glee is also hoping to demonstrate, particularly in its 'Do Nothing Garden'. Strong branding and after-sales support further strengthens appeal, whilst the self-contained trolley display unit maximises sales from a tiny footprint. Such innovative approaches with a truly novel product really make this a stand-out retail product.
What appeal does the Retail Lab hold? Why should retailers/ merchandisers/ buyers visit this area?
Trends that shape consumer buying habits are fast moving, so it's essential that we stay ahead of the curve. The Retail Lab is the perfect way of bringing a range of innovative products together, showcasing them in a range of new ways that demonstrate how fresh thinking, cross merchandising and brave design can all come together to inspire customers. Anyone with just 10 minutes to spare can visit the Retail Lab and come away with some real, tangible takeaway content that can be implemented in store right away, Additionally, the Retail Lab can help retailers to create a point of difference in a saturated marketplace. With fun products and inspiring displays, customers will be certain to keep coming back to see 'what next' from your retail offering – something that benefits both suppliers and retailers.   
What products/ranges will you be supplying?
We'll be supplying our hardy Willow Wands which are hand-crafted in the UK from nine living willow stems, each expertly selected by the company's master weavers. The finished product – a stunning symmetrical 'wand' that forms an eye-catching decorative -stemmed feature in any garden – is woven by hand with impeccable accuracy and skill.
Stems of the Willow Wand remain fixed at the same height, but over the years they'll graft together and become one single willow trunk, while retaining a beautiful twisted decorative effect.
In as little as six weeks after planting, decorative stems of the Willow Wand will have grown a delightful topiary crown. All gardeners have to do is trim the crown into any desired shape – no expertise is needed. Wands create wow factor when planted as a centre piece, in groups or to form standard decorative hedging. They'll thrive in sun or shade.
What current trends are shaping your business most? How do you see this changing in the next 12-24 months? 
There is no doubt that themes such as sustainability and provenance will continue to drive interest in our products, whilst the need for more 'easy gardening' and Grow-Your-Own products will continue to shape bestsellers lists.  Forthcoming changes to our strategy will be to focus on upcoming national consumer events where we hope to tie in our marketing with appropriate themes.
What can you tell us about your plans for Glee 2019?
We are looking forward to showcasing our full range of Willow Wands to the market, including both new and existing customers. We'll have our order book to hand, and our 2019/2020 production schedule live so we can ensure stock levels are aligned with market demand.  We'll also be looking to make connections with similar likeminded brands, as we are keen to explore partnership opportunities to help drive similar goals and messages. It's an exciting proposition to be at Glee, and we are sure retailers will be pleased with what we have to offer.