01 Dec 2018
Glee at Spring Fair Bergs Potter interview

Anders Jeppesen, Bergs Potter
Why have you chosen to exhibit at Glee's Spring Fair concession event?

We have decided to book a place at Glee's Spring Fair concession show because the show is set to deliver a pool of visitors from across the garden and interior section, including key buyers that we are keen to showcase our products to. 
Do you exhibit at the main September exhibition?

Yes. We made our debut at the 2017 show, and were impressed with the quality of the audience the show delivered. We hope to replicate this success as the Spring Fair event.
What products/ ranges will you showcasing? 

We'll be showcasing our wide range of traditional clay flowerpots and vases, including both indoor and outdoor designs. We are a family run business, and we pride ourselves on providing beautiful, handmade designs including our ever-popular Copenhagen Pot, as well as our wider Tuscan collections. 
We'll also be using Glee at Spring Fair to showcase our new glazed pots. We've gone back in time to recreate the old-fashioned glaze, providing stunning pots with deep and intense colour.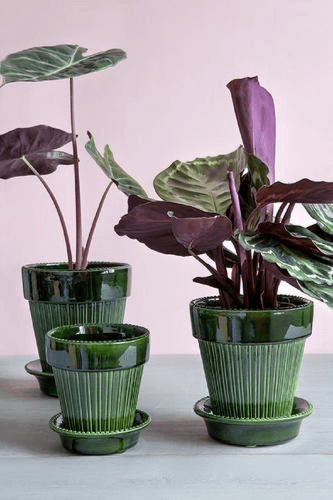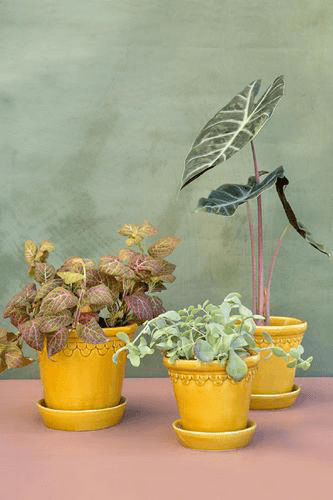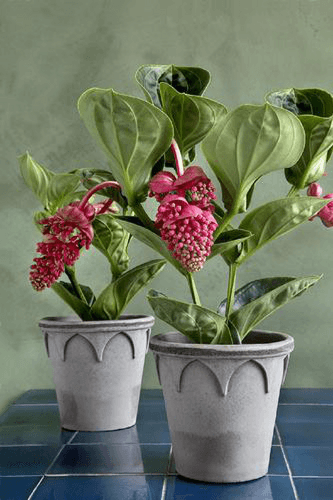 Simona, glazed by Bergs              Copenhagen, glazed by Bergs      Elizabeth
Why should retailers visit your stand?

Quite simply – we have a unique range of products that have been not only handmade but also handpicked for their beautiful and traditional designs. We've been sourcing pots from Tuscany since 1942, and we believe that this heritage, and our family roots, help to create a product offering unlike anything else on the market

What are your plans for the rest of 2018?

2018 will be a year where we continue to develop our product range, with a particular emphasis on expansion into the interior sector. 
What trends are you most excited about in the coming seasons?

An expansion of colour will be a key trend in the coming season, with vibrant, pastel and classic colours all sitting side by side.  Within plants, we expect to see an increase in the number of edible plants becoming popular, echoing the trend for that will see the indoor become outdoor, an vice versa – look out for indoor gardens, and home interior trends spilling out into the garden space.  
To find out more about Berg Potter please visit www.bergspotter.com or visit them at Glee's Spring Fair concession event.