18 Feb 2022
Glee in conversation with….Ivyline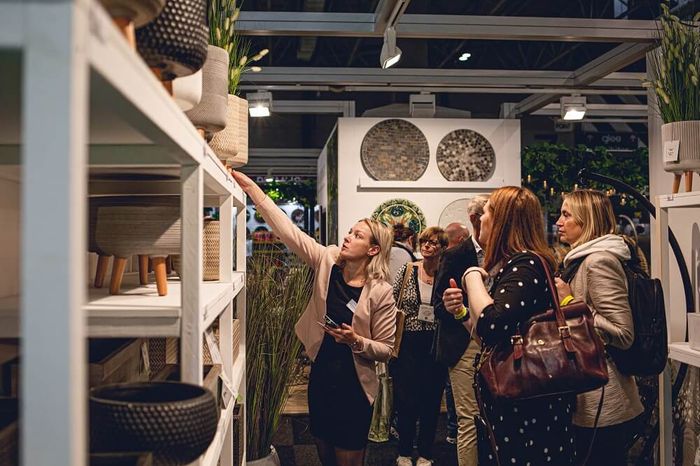 As Glee 2022 fast approaches - June 28th – 30th 2022 (NEC Birmingham) – we have been joined by one of the show's most exciting exhibitors to find out more about its plans for the show. Here Ivyline's Managing Director, Scott Thomas, tells us more about what retailers can expect to see from this leading pot and outdoor accessory brand.
Speaking at the 2021 event, Scott said: "Glee 2021 was an incredible show for us. We had expectations regarding visitor numbers and quality, but these were far exceeded. We've taken orders, built new relationships and generated a really important buzz ahead of the 2022 season. We've also rebooked for the 2022 show, as we have to be there!". And be there they will with an extend stand and even more stylish home and garden features and accessories.
Glee 2022 will return in late June – how do you feel about this new timeline?
"The timeline has been a challenge to recalibrate our product development cycle, however we have successfully achieved this, and we are excited to be launching hundreds of new lines. It will work better for purchasing for 2023 and the whole mechanics of our business.".
What can visitors expect to see at the 2022 showcase?
"For 2023 we will be launching new ranging of indoor planters, further building on the early success of our furniture ranging, new outdoor planter collections, as well as increasing our outdoor living offer and a completely new category. We will also continue to exit traditional Far Eastern supply routes as our focus is now heavily on ethical sourcing, reducing our impact on the environment by sourcing close to home and removing plastic from our supply chain".
How have the last few years been for your business and what are the biggest growth areas?
"Ivyline has experienced significant growth in all areas of the business. Our focus has been to ensure we give our customers the very best service, rapid delivery and a true multichannel offering of products. Our focus on trend, sustainability, ethical sourcing and excellence in design has driven the growth. We are not reliant on Far Eastern importing which ensures we can react swiftly to global challenges. We look to make functional products beautiful".
Are there any key messages you want to communicate to buyers attending Glee?
"Our key message to buyers attending Glee is that Ivyline is here to support you through excellence in service, innovation in design, whilst ensuring we support our entire supply chain to deliver on globally recognised ethical standards. We invest heavily to ensure our design is always trend focused and cutting edge, in turn ensuring retail customers always have on trend new collections in store. In the background, we are heavily investing in a new IT infrastructure, total supply chain transparency, increasing our warehousing capacity by a further 40%, and introducing a new head office and showroom supported by an improved team structure".
Any advice for brands making their debut at Glee?
"Maximise all of the marketing opportunities, invest in your stand to make it stand out visually ensure you have a clear and concise brand message. Be friendly and approachable, seek to serve the client and understand their needs."
What value does exhibiting at Glee provide your business?
"Glee gives us the opportunity to showcase our new ranging and to deliver key messages to the industry. A presence at Glee also supports our field sales team and gives us the chance to catch up with so many contacts that we have made over the years. It also gives our customer the chance to touch and feel the quality of our products and be inspired by our display concepts. All of our staff get the opportunity to attend and get a good grasp of the entire industry. At Ivyline we love Glee and the industry! We can't wait to see everyone, enhance existing relationships and to build new ones. As a responsible supplier we will ensure that we invest heavily in our future.