20 May 2020
Glee's May/June growing guide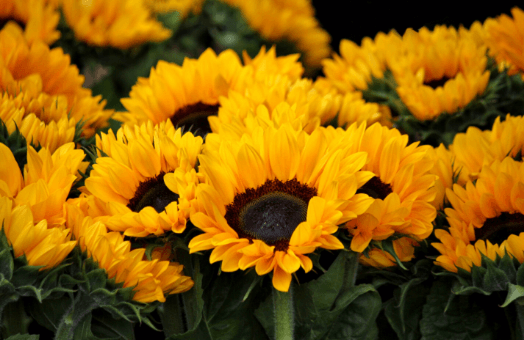 Whether you're lucky enough to have your own outside space or not, the spring and summer sunshine offers a prime opportunity to get to sowing seeds and tending to plants. As our team continue to work from home, we've naturally been taking extra care of our gardens and plants and have put together a handy guide to what we're growing and sowing right now.
Flowers
British summers wouldn't be the same without the colour and brightness that flowers bring. We're enjoying tuberoses, sweet peas, peonies and hydrangeas.
In terms of sowing, there's still enough time to be planting dill and cornflower for some later summer blooms, as well as summer classics like marigolds and sunflowers. We're also preparing to bring frost-sensitive seedlings, like Dahlias, out of the greenhouse. Autumn flowering begonias are good to plant now for a pop of colour later in the year.
Herbs
A popular choice for those without much outdoor space, as well as keen cooks, most herbs are quite happy with a perch on a sunny window ledge. Kitchen staples like basil, coriander and parsley are perfect to plant in May. We're also enjoying watching some more exotic herb seedlings sprout, like lemon balm, lime basil, anise and cucamelon.
For older plants, now is a good time to start acclimatising them to outdoor life (if you have space) now that the risk of frost has passed.
Fruit and veg
May and June are prime harvesting months for a number of fruit and vegetables. Asparagus, rhubarb, spinach, spring onions and cauliflower should all be ready for May picking. In June, prepare to harvest broad beans, salad leaves, onions, broccoli, potatoes, peas, and British summer favourite, strawberries.
Believe it or not, now is the time to be prepping your garden for Christmas; sow your winter essentials like Brussels sprouts in May. Sweetcorn can also be sown directly outside in May, whilst courgettes, pumpkins and squashes do best sown at this time in a greenhouse, for the seedlings to be planted outside in June. Cucumbers and root vegetables, like carrots, turnips and swedes will do well when sown in June.
We'd love to hear your stories and share them on the Glee website. Share your pictures, stories, advice and words of positivity with our community via email or using #InspiredByKindness on social media.