08 Sep 2019
Growing media category is ripe for growth as suppliers get ready to unveil latest eco-friendly compost formulations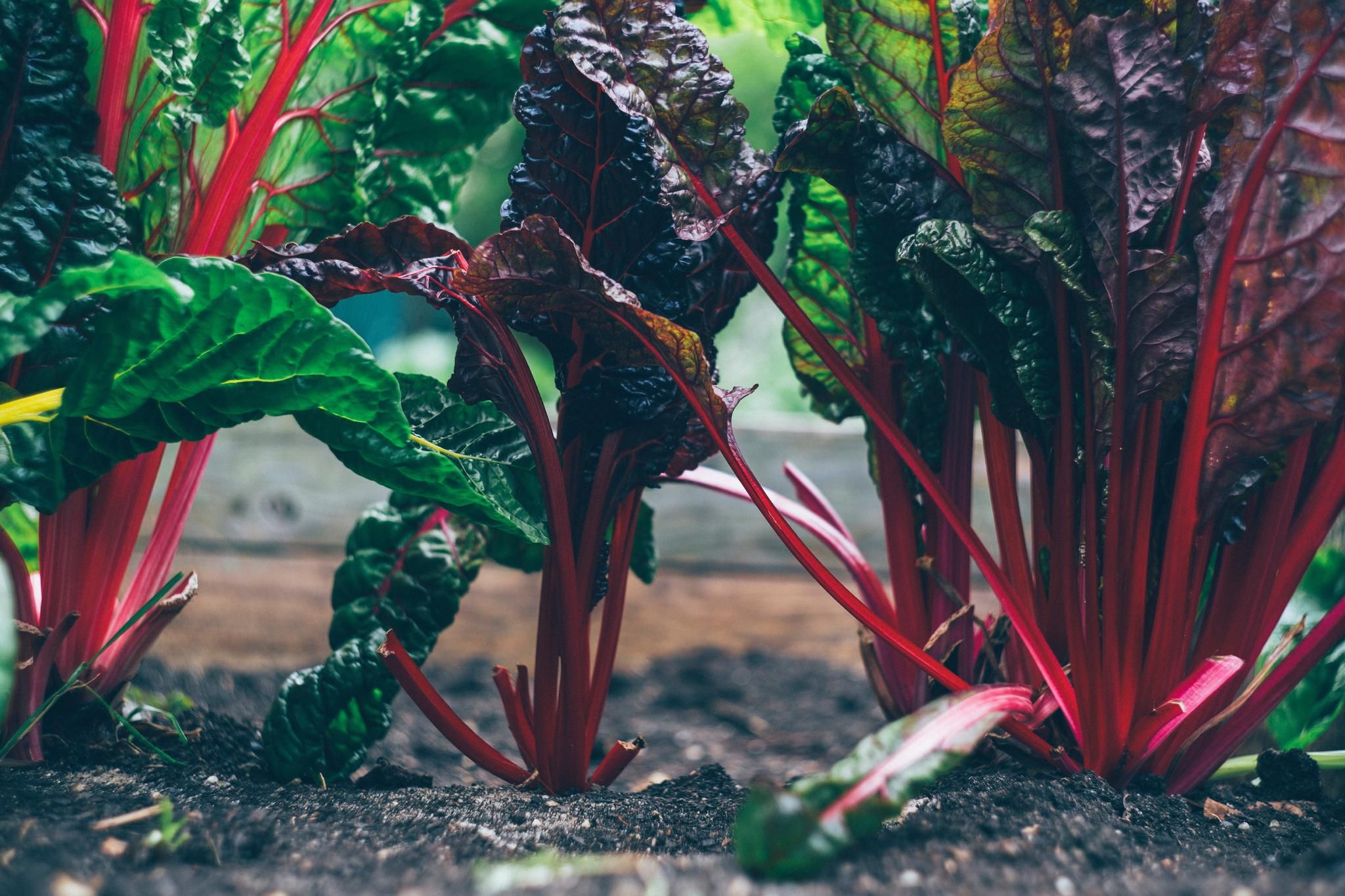 Growing media is a godsend for garden retailers. Regardless of fashions or trends, come rain or shine, consumers will always need compost to fill seed trays, window boxes and hanging baskets – and the steady income stream from sales keeps tills ringing throughout much of the year.
It is therefore hard to imagine that a subject as gentle as compost could be the source of such controversy. In fact, few topics (apart from Brexit) have the potential to divide the nation as the contents of a bag of compost, and it all boils down to whether it's peat-based or peat-free.
To many in the garden industry, peat is the ultimate growing medium: light, moisture-retentive and easily compressed. Few argue that peat is unbeatable for raising healthy plants. But to those with an environmental leaning, peat is the stuff of nightmares. Greens, and the UK's growing band of eco-conscious consumers, have long argued that peat bogs should remain undisturbed as wildlife habitats. According to a report by the IUCN Peatland Programme, called What's so special about peatlands, the UK's peat bogs store more than three billion tonnes of carbon dioxide – preventing this climate changing gas from contributing to global warming.
This May, Britain's most influential horticulturist, BBC Gardeners' World presenter Monty Don, tweeted: "I have said this a thousand times but it's worth repeating: If you are a gardener or nursery do not use peat. Ever. If you are a garden centre – stop selling peat products right now!" And Monty isn't alone in his demand. The government set the UK retail industry a 'voluntary target' to be peat-free by 2020 – and this deadline is almost certain to be missed. With Brits spending £435million on bagged compost per year, according to the Horticultural Trades Association, is a peat-free future a realistic proposition?
The UK Growing Media Association (GMA) is a specialist group of the HTA made up of manufacturers and suppliers covering 90% of UK growing media sales. It claims to be committed to reducing the amount of peat used in growing media. GMA chairman, Neil Bragg, says: "For the last 30 years, work has been going on to develop various peat additives or materials to substitute for complete reliance on peat. All the growing media manufacturers have investigated and continue to develop new and novel materials. The work has developed many materials and mixes, including the use of barks, wood fibres and coir to develop stand alone and composite mixes of ingredients."
However, the UK retail market is still saturated with peat. GMA research this year found that "quite a few companies are producing composts with very high (90-100%) peat, while others are much lower at around 50%". The GMA states: "Much of this is driven by retail demands and associated price points attached to substrate mixes. Manufacturers respond to demands from various sectors."
So, how close to peat-free is the UK retail market? A 2015 report called 'Tracking peat usage in growing media production' showed that just 9% of the volume sold to retail was peat-free growing media. Fast forward to 2019 and that figure is estimated to be up to 17% - a far cry from the target of being peat-free by 2020.
The HTA is aware that action is needed. HTA Director or Policy and Communications, James Clark, said: "The Responsible Sourcing Scheme for Growing Media is due to be launched later in the year. This scheme is about assessment against eight criteria for all materials, to identify where there are areas which need to be addressed. It might be water use for processing materials or the pollution risk associated with processing. In Europe, there is still a focus on individual materials such as peat rather than the approach adopted in the UK where all possible sources of material would be assessed against the criteria. There is no point reducing the use of material A if substitute B has other issues. The GMA is test-auditing the scheme to assess materials with an aim to launch later this year."
Evergreen Garden Care has market-leading composts in its portfolio, with Miracle-Gro and Levington rated as the number one and number two brands in the UK, according to GfK (September 2018). We asked Evergreen if it would be peat-free by 2020. A spokeswoman said "The Natural Environment White Paper issued in June 2011 set out the government's ambition to end peat use by 2030 with a 2020 target for retail by means of a voluntary partnership. DEFRA partnered with industry to develop the Responsible Sourcing Scheme and significant progress has been made. However, we are not there yet. There are industry-wide barriers to progress and we continue to research new materials to replace peat."
At Glee, the industry's leading trade show (NEC Birmingham, 10th -12th September), Evergreen will launch a new growing media strategy. The spokeswoman adds: "It's based on our new vision for growing media, called 'The foundation for rooting your green oasis'. Our aim is to add value back to a category that has been heavily commoditised over the past years. Our new growing media portfolio will include significant new product development."
Evergreen insists it has already made strides to cut peat use: "We are working on improving the responsible sourcing profile of our compost mixes year-on-year. We offer peat-free and peat-reduced growing media options, with sustainable materials such as wood fibre, green compost, barks and organic alternatives used in place of peat. We work closely with the industry and government forums towards peat reduction."
Garden industry pundit Peter Seabrook, one of the few to speak of the merits of peat, questioned the 2020 peat-free target. Peter, who is gardening editor of The Sun and a former BBC Gardeners' World presenter, said: "I don't understand much of what is being said today about the use of peat in compost. It's the most effective natural material that we have. It can be compressed, so transport costs go down, while less plastic is required to wrap it."
Peter believes that the UK compost industry should move towards an approach taken in Finland, where sphagnum moss peat is grown commercially. He adds: "In a raised bog, it grows much quicker than anyone would have you believe. I've seen with my own eyes how fast sphagnum moss regrows on a cut-away bog when water levels are correct. Why is this side of the argument never discussed?"
Peat-free suppliers, however, are reporting brisk trade. Dalefoot Composts, a supplier of Soil Association-approved peat-free composts, says demand for sustainable growing media is on the up. The company's wool composts are certified for organic growing and claim to require 50% less watering. According to Dalefoot Composts, Director, Simon Bland, sales are up by 27% year-on-year, as a strategy of social media and shows attendance spreads the peat-free message. Simon says: "The so-called 2020 voluntary peat ban was never going to happen, because the industry is controlled by people who dig-up bogs. Peat bogs worldwide lock-up more carbon than rainforests. Word is spreading that good quality peat-free growing media is available."
Melcourt Industries' peat-free brand Sylvagrow is also reporting a successful season. Melcourt spokesman, Norman Maitland said: "Sales of SylvaGrow and SylvaGrow with added John Innes, Organic and Ericaceous have more than doubled this year. We launched a Sylvagrow planter for organic growing and sales exceeded expectations." Norman remains confident in the sustainable growing media category. He explains: "As more retailers understand our offer, more are signing up. I deal with queries from gardeners addressed to the Melcourt website, and there is growing awareness of the peat issue, fed by articles in RHS publications and campaigning by the RSPB."
Norman says it is "regrettable" that the industry won't be peat-free by 2020, but is pressing ahead with expansion plans. He adds: "At Glee we're launching a variant of SylvaGrow that has been formulated for tubs and hanging baskets. This will appeal to gardeners with limited space such as a balcony. The new product will be known as SylvaGrow Tub and Basket."
Campaign group Friends of the Earth (FoE) admits peat extraction will now continue in the UK post 2020. It is calling on the government to "impose an outright ban". FoE Senior Nature Campaigner, Paul de Zylva, is also pressing the garden retail trade for a wider uptake of existing peat-free growing media, arguing that "consumers are being denied the right to choose to buy excellent, truly peat-free composts that exist because these are rarely stocked by retailers".
Whatever compost retail buyers are looking to order, Glee will be the focal point for the latest innovation in growing media. Glee Event Director, Matthew Mein, said: "The industry has made huge strides in reducing peat content and the compost category is ripe for growth, with a plethora of launches set for this year's show. Whether you're looking for peat-reduced or peat-free growing media, the latest compost formulations will be showcased at the NEC, providing the ultimate platform for brands to demonstrate the potential of quality growing media for the UK retail market."