11 Apr 2022
'Homegrown' changes garden retail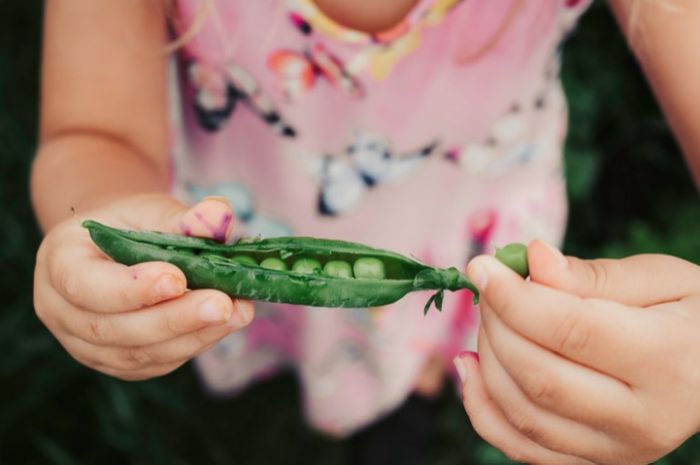 Among ongoing awareness around sustainability, green spaces and mental health, there's another gardening trend set to take off this year. When looking at popular searches on Google, the term "homegrown" has been growing steadily after the Christmas period.
Following almost two years of spending more time at home, today's gardeners are getting experimental. Flowers and plants continue to maintain a steady stream of popularity, but homegrown fruits and vegetables are on the up.
So, what is the reason behind this trend, and what does it mean for garden centre retailers?
Increased awareness of climate change
Organic Way editor Kim Stoddart says: "In the context of climate change and food insecurity, we have all this uncertainty about the future. 2022 is about building resilience in the garden and also building resilience in the gardener to make informed decisions about person, plate and planet."
According to the Vegan Society, homegrown fruits and vegetables can reduce waste through composting. This habit will be kinder not only to gardeners' wallets, but the planet itself.
Vegetable gardens are peaking in popularity
The knock-on effects of supply chain issues have resulted in more searches for vegetable gardens than ever before. Throughout the pandemic, people turned to growing their own vegetables and started looking at seasonal trends.
Many garden designs and layouts saw a shift. From simple outdoor spaces to entertainment, work and growing zones, people had the chance to reacquaint with their gardens, having designated areas for their own produce.
Farm to fork is becoming more important
Conscious consumers want to know that their buying decisions will not adversely affect the planet. Transparency around where food comes from is at the forefront of our minds. As such, buyers want the power back in their hands – they want to be able to tell others that their food is grown on home soil.
Of course, this does not give retailers an easy ride, as the supply chain information needs to be accessible.
Mental health benefits
The pandemic had myriad effects on our mental health. According to Mind, more than half of adults and two-thirds of young adults said their mental health had declined during the lockdowns.
Gardening has been proven to reduce stress and improve mood. In particular, nurturing a fruit or vegetable from soil to the dinner table offers a sense of satisfaction and achievement. Likewise, homegrown vegetables are fodder for social occasions – encouraging conversation and reducing stress.
What should garden centre retailers focus on with the homegrown trend?
As with any rising consumer trend, retailers should react quickly to anticipate demand. With these changes in mind, retailers must:
Buy in landscaping tools ahead of vegetable planting seasons in response to demand for new vegetable garden spaces
Work with suppliers who are totally transparent about their supply chain, from farm to fork
Adjust their marketing content to educate others, such as how-to videos or informative blogs
Have dedicated spaces in-store for fruits and vegetables, alongside flowering plants.