01 Nov 2021
How social media could help boost sales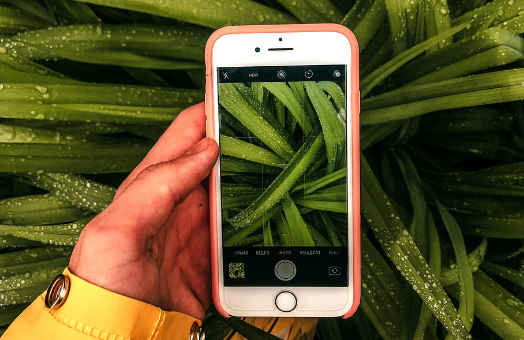 In the digital age, when consumers are more connected than ever, the role of social media is ever evolving. At its inception, social media was a platform for connecting with friends and family. Moving forward, it became a place for community and sharing. Social media as we know it today is still these things, but, importantly for businesses, it's also a place for product discovery, review sharing, and shopping.
Retailers and brands today have a unique and exciting opportunity to access consumers whenever, wherever, via social media and the online world. But this opportunity also presents one important challenge; with everyone competing for consumers' attention, how can your business cut through the noise and to drive brand loyalty and convert followers to customers? We've broken down 6 key tips to help you maximise your social media's selling potential.
Build an engaged community
Community is paramount in all things social media, and selling is no exception; after all, the clue is in the name; whether sharing with friends, family, like-minded strangers or businesses, the purpose of social media is to be social.
That's why it's not enough to simply put posts out into the world. You need to craft content that encourages conversation with your followers and customers. Why? As well as building loyalty (and therefore encouraging repeat purchases), you're also encouraging others to join in the conversation (therefore gaining new potential customers).
Here's a few ways you can get started:
Have an opinion and share it. Your brand values are what draws people to you in the first place and those that share your values will be the ones that ultimately purchase from you and continue to interact with your brand. 
Short-form video is a great opportunity. Bite-sized video content can be used to educate your followers or showcase the real people behind your business for a more authentic connection, as well as to boost your organic reach.
Create compelling content
It goes without saying that to build an engaged community and encourage conversations, excellent content is an absolute must. With each and every consumer's feed becoming a competitive and noisy space, it's paramount that you produce content that stops them in their tracks.
It's not just about what you're posting though. You need to make sure your tone resonates with your audience and makes them feel like you're talking to them, as well as driving an emotional response. Your social media content needs to inform, distract, entertain and inspire in order to drive that all-important conversion.
Quality content is key.  Nobody needs to make content that adds to the noise for the sake of it.  Knowing exactly what will resonate with your audience, and how to provide them with this, is paramount.
Think about video content
Many social media platforms now prioritise video content in their algorithms. This means that they are more likely to present customers with posts and profiles that feature video elements regularly as part of their strategy.
This may seem like a daunting concept, but rest assured, video content doesn't need to be high production value; quite the opposite, in fact. Social media users want authenticity and a look behind the brands and retailers they buy into. Feature your teams, first looks at new stock and videos of day-to-day life in store to really grab your audience's attention.
Leverage user-generated content
If the name of the game is authenticity, it doesn't get anymore authentic than featuring real content from real customers. If your community are already engaged and sharing their content with you, use it to your advantage and really let them know they're being seen and heard – of course, this all helps to build that sense of community.
User-generated content, or UGC, is a key tool in showcasing how products look and perform in real life, and really, it's the ultimate digital word of mouth marketing. Find and share reviews and images from your customers and use it to attract new audiences. It can be a useful tool for inspiring customers in their projects as well as helping them to simply make the decision between one product or another (as well as between you and your competitors!)
Utilise paid social media
Due to the noise and busy-ness of social media, growing your online profile through organic or unpaid activity alone is becoming more and more of an uphill struggle. When even your followers are unlikely to see your organic content on their feeds, the advantages of paid social media are clear. Done properly, paid social media can help to support your organic activity, boosting reach, and ultimately drawing in a larger audience of convertible customers. When putting together your campaign, think about what it takes for you, as a customer yourself, to take action on an ad. Is it beautiful imagery, an offer, a clear CTA? Think through your campaign from a customer's point of view and make sure you align your paid touchpoints with your organic activity to really encourage that ultimate conversion.
With a third national lockdown in full swing, staying connected is more important than ever. Keep up to date with all the latest Glee news and retail insights advice right here on the Glee blog.
---
If you enjoyed this article you might also like: