17 Jun 2020
How technology will help overcome the challenges we now face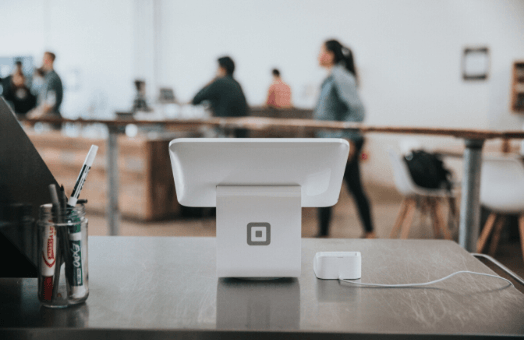 Who could ever have imagined how much the world would change in the space of only a few months? Since Coronavirus struck, the way we interact as a society has markedly changed; something none of us could ever have foreseen or planned for. Popping out for a coffee at the local garden centre, nipping to the shops for a loaf of bread or a pint of milk, even meeting friends at the pub for a quick drink – all the simple things we took for granted only a few months ago are now a thing of the past. At least for the foreseeable future.
A quick drive around our local town here is a little saddening – row upon row of closed shops and cafes, pubs and restaurants. But there is hope of course – a small light at the end of the tunnel. Controversial as it might be to some, the economy is slowly starting up again and businesses are ever-so-slowly beginning to re-open their doors, many for the first time since March. But there can be no doubt – it certainly won't be business as usual for most, as we settle into a "new normal". How long this will last, none of us can be sure. Will we still be social distancing in 12 months' time? Will face masks become a thing of the past as quickly as they became a thing of the present, or will they become a perennial feature of our lives?
Regardless of the long term outlook, businesses still need to survive in the short term, and that means adapting to a new way of doing business, even if not forever. Reduced capacity in shops, socially distanced tables in cafes, even the way we interact with staff will need to change.
As an IT company with 20 years experiencing serving the retail and hospitality sector, we've seen a number of changes to the industry over the years, from the introduction of chip and pin, to the advent of the smartphone. Many advancements, especially where they involve consumer technology, have an impact on retail – take for example mobile payments and QR vouchers, app based loyalty schemes and e-commerce.
The unabating march of new technology to the market is almost always voluntary and always for the betterment of those it serves – in our case, to improve the relationship between customers and retailers and to bring people closer together in the way they do business, to reduce the friction in transactions, if you will.
Now there's a tinge of sadness, and a certain irony, that we find ourselves developing apps and technologies that help people stay further apart. Of course, it isn't a bad thing by any means, – we're doing these things out of necessity, to help businesses stay afloat and to create new opportunities in a very different retail landscape to the one we were in only a few months ago.
That's why we're producing apps to help small businesses, especially rural independents that are so often overlooked, to serve their customers in new and different ways. Take for example our Deliverappy smartphone app that provides an instant app-based store for local farm shops and garden centres to sell their wares without the expense or complication of a website.
Many rural businesses still don't have an e-commerce presence, many put off by the expense or the complications of running a web-based shopping portal, and many simply don't know where to start.
In a world where customers will increasingly look to purchase remotely, and avoid physical contact at bricks and mortar stores, being able to reach these customers is now more important than ever.
Take also our app2table table ordering app for cafes and restaurants – ideal for hospitality businesses or garden centres with a café who want to re-open that side of their business but are unsure how to manage social distancing or the practicalities of serving their patrons while keeping everyone involved safe. And I doubt it will end there – we're speaking to more and more people each day who have an interesting or bespoke requirement or challenge to overcome.
There's no doubt that the world we live in has changed but, as is almost always the case, technology rises up to the challenge and will help to overcome the obstacles this presents. If your business needs help to adapt then please do get in touch.