27 Jul 2017
How to sell more plants by using the internet?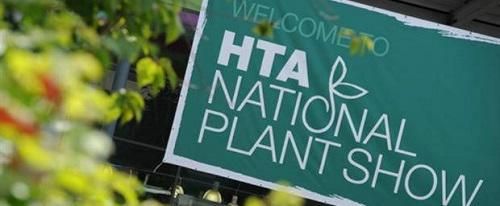 The HTA Plant Show is all about plants, so what's Garden Connect did there? Simple: you can't ignore the internet if you want to sell more plants nowadays! Here are 3 tips to sell more plants by using the internet and if you want to learn more.
Before you continue reading: don't get it wrong. Garden Connect are very aware that the majority of plants are still bought offline, and that won't change the upcoming years. However, more and more consumers are using the internet to lookup information, compare products, check prices and get some guidance on what to plant in their garden. During this journey, they will see websites and webshops of retailers and chances are high one of them will be visited to make the purchase.
If you're not part of the customer journey online, you won't get the offline visit.
So here are 3 tips to sell more plants by using the internet.
1. Keep the novice gardener in mind
Have you ever booked a hotel via booking.com? The number of hotels is overwhelming, so it's hard to pick the perfect hotel, isn't it? By using filters and through proper guidance you can help visitors of your website to find the ultimate plant for their garden, easily! Having an online plant finder or a proper webshop are two great ways to achieve this.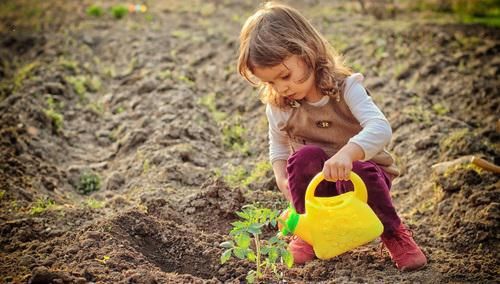 A few of the basics are straightforward: the colour (flowering red or yellow), position (sun or shade) and the maximum size (3 meters or 30 centimetres). However, nowadays visitors may want to know what bee-friendly plants you're offering, for example.
Showing your plants online and using the right filters and properties helps novice gardeners to find the right plant at the right moment by just ticking a few boxes.
2. Offer solutions, not plants
So you're offering hundreds of plants on your website? Great, but consumers wants to have a border as good as they've seen on TV. But what combinations should you make in a border?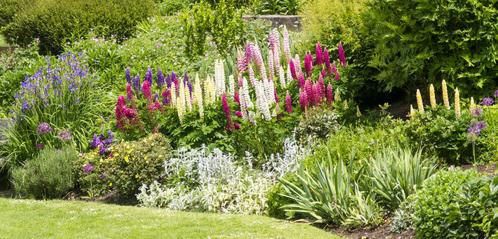 By showing a photo of a border and informing customers what plants (and how many!) are being used in it is helpful. No one is looking for a solitary plant; one always wants to make something inspiring or good-looking. Help your website visitors in creating that awesome border they've seen on TV, and we're sure they will visit you to buy their plants.
3. Service for your local customers
Fair enough, you don't want to ship plants from Dorset to Aberdeen, do you? A webshop can be very beneficial to your business, however! Apart from showrooming your plants (see the first tip) you can offer local deliveries to local customers. There are a few types of customers who will use your webshop.
The lazy customer wants to do some work in the garden but doesn't want to spend ages on buying plants. He'll probably order a complete border, wants to plant it and enjoy the rest of the day sitting in the garden.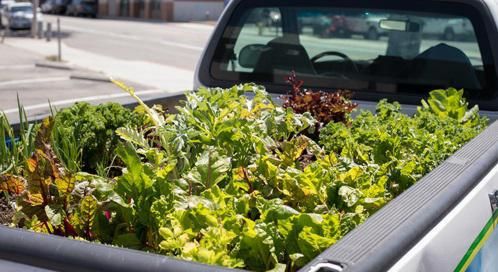 The customer without a car is unable to buy products and take them home straight away (or to get to your centre in the first place) so an online shop helps him to purchase from your centre. It takes away a barrier.
The business customer who doesn't have time to buy plants for the reception or patio they have. Businesses often focus on convenience and prices are less relevant, so this can be an interesting group to service.
The modern customer who's used to ordering everything online to save time: this group is growing, and they are expecting a high service level from any business. Servicing them is challenging but can be very profitable!
You don't have to discount your products or ship all 25,000 products to local customers. Just make sure your webshop is interesting, helping consumers and providing relevant information.
So these 3 tips will help you to start selling more plants: online or offline. And whatever your challenge is, at Garden Connect they know how to make it happen for your garden centre! For more info visit:  www.gardenconnect.com