21 Sep 2018
How to sell pet products

The pet product market represents a significant opportunity for garden centres to increase revenue. British pet owners are spending more on their four-legged friends than ever before, and garden centres are in prime position to profit from that.
GCR speaks with Gemma Kelly at Petface to find out what garden centres can do to drive more sales in the pet sector.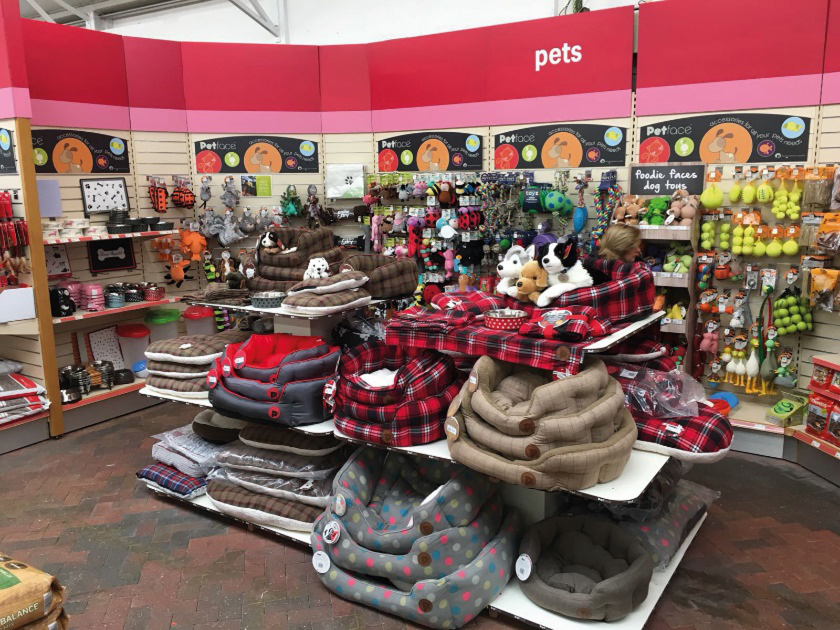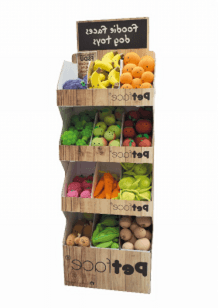 What are the options a garden centre has when it comes to showcasing pet products?
Petface offers a selection of stands, both high and low level, that can display products either on a shelf or by hanging them. For bedding, Petface has a fantastic tiered display solution, allowing centres to create a lifestyle setting that includes other products from an extensive range of pet products and accessories.
What works best for a garden centre that has limited space for pet products?
Secondary display solutions are a fantastic option. These would be best filled with seasonal products and offers that can be easily rotated throughout the year.
How can a garden centre inspire customers to buy more products in this category?
Lifestyle merchandising is key – it creates theatre and encourages multiple buys across the pet ranges.
What are the key things a garden centre should do when deciding how to display its pet products?
Make it look like a home! If your clients find the displays comfortable and engaging, then their pet is certain to feel the same.
What are the key things centres should avoid?
All garden centres are different; each and every one will face their own challenges. However, one thing you must always do is be consistent and fresh in your approach to merchandising your pet area.
Does having livestock for sale increase spend on the pet product sector?
Lauren Huntley of Coletta & Tyson Garden Centre in Beverley, East Yorkshire says:
Yes – selling live pets increases our pet product sales. When we sell live animals, the customer will often buy the full set-up at the same time: the housing, bedding, toys, food, treatments etc. We also advise customers on what products their new pet will need, not just for the initial set-up but for their general care. This way, our staff can give the animal the best start, as well as boosting associated sales within the department. The customer will usually return to buy their pet products from us after the initial new pet purchase, so we also gain repeat custom.
Latest Products
Medium Animal House
Norfolk Industries
• Award winning product (PATS Sandown 2018)
• Engaging young children with their small pet and an art and craft activity  
• Good value for money - lots of products included for the price  
• Supporting employment of people with disabilities (Norfolk Industries employs people with disabilities and also provides work placements to others with barriers to work)
• Aimed at small rabbits, guinea pigs, ferrets, chinchillas, squirrels and hedgehogs
www.norfolkindustries.co.uk
Penetrator Spray – Urine & Odour
PowAir
• Safe and non-toxic
• Produces 5 pro-biotic enzymes, unrivalled formulation
• 40 essential oils
• Will remove all urine stains/odours on any surface
• Fresh and natural fragrance
www.powair.co.uk 
Portable washing brush
Mud Daddy
• 5-litre capacity
• Portable and compact
• Environmentally friendly
• 1.2 metre hose
• Built-in sprayer brush
www.muddaddy.com
Ralph & Co "Marlow" Nest Bed
Trilanco Ltd
•  A luxury tartan fabric nest bed to complement modern interiors
•  Removable cover suitable for machine washing, 100% polyester filling and anti-slip base
•  One-year warranty against manufacturing defects
• Designed in Great Britain, handcrafted in Italy
• Available in sizes XS (45 x 60cm) to L (85 x 110cm)
www.trilanco.com