25 Mar 2021
In the garden with… Elliot Webb, Urban Farm-It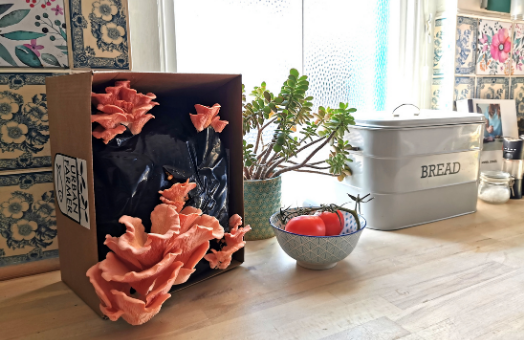 As we prepare to open the doors to Glee this September, we're so excited to be talking to some of our favourite exhibitors. Urban Farm-It launched in 2019 and truly bring our Time to Grow manifesto to life. Founded by Elliot Webb, this innovative company makes "grow your own" easy for consumers, incorporating growing practices such as aquaponics, hydroponics, fungiculture and permaculture into everyday life. We spoke to Elliot to find out a bit more…
Tell us about Urban Farm-It – what are your visions, missions and values as a business?
Urban Farm-It has one simple goal; to lead a global movement to be more sustainable and self-sufficient as a society, by positively disrupting current food production culture. Our mission is to inspire individuals, empower communities and enable business to progress on a food growing journey that is better for the planet. We understand and humbly accept that we are just one part of a solution that must be wider spread and all-encompassing. For us, our concept is about enabling a more harmonious relationship with nature and encourage small, positive change over a longer period for a better future. What's more, we embrace failure as a way to learn how and where we can make the best impact; we only provide products and services that encourage and influence positive change, pursuing transparency and honesty, living within our means and providing fair pay for fair work.
Where did the Urban Farm-It story begin and how did you come up with the idea?
I have always had a passion for the natural world and the bounty it can produce. On completion of my BSc Degree in Aquaculture and Fisheries Management, I sought a career in traditional fish farming where I experienced first-hand the impact that such a supply chain can have on the environment and quality of our food. Frustrated by the productivity gap between commercial farming technology and domestic level production, I sought out solutions that were accessible to everybody. The idea and plan for Urban Farm-It evolved over the last four years whilst I spent time travelling and meeting growers from all over the globe. In 2019, I felt like everything had fallen into place and officially registered the business.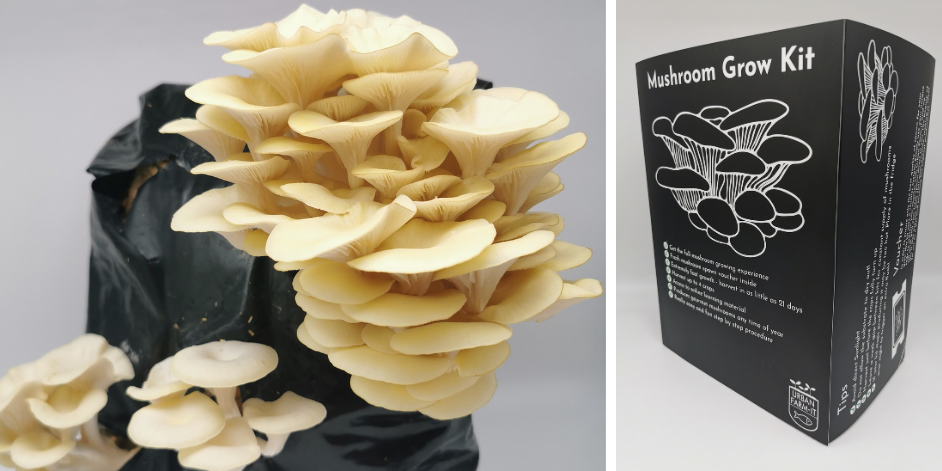 What makes your products so unique?
There are plenty of hydroponic, aquaponic and mushroom farming products out there. But we are the only ones that tie all of the concepts together and offer well rounded solutions to the challenges of growing food in urban environments for everyday people. Not only this, but our brand is exceptionally strong, clear and driven by real values that everyone involved genuinely believes. Do we offer products for sale? Yes! But unlike most other products we also offer far more than that. The opportunity to be part of a larger movement, to contribute to positive change and the education and support to empower our customers to learn and grow alongside us.
Do you have a favourite product in the range?
I genuinely love all of our products because they are also a reflection of our beliefs and ambitions. However, we are currently developing a new generation of aquaponics tanks for the home unlike anything else out there. I can't give away too much, but sure to say it will make waves!
How has the pandemic impacted business for you? Have new opportunities or audiences opened up as a result?
The pandemic has been an awful experience for all. However, because we are a small and dynamic team of passionate individuals that have faith in the concepts, we have been able to respond to the challenges and navigate our way through it. On a personal level it has forced me to focus on aspects of the business that I may have otherwise neglected and removed distractions. I am a great believer that if one door closes another will always open and this pandemic has been testament to that. It has really driven home the need for self-sufficiency and highlighted the fragility of life when compared to the power of nature. It is my hope that this realisation will positively impact our decision-making regards climate change going forward.
Do you have any words of positivity to share with the Glee community?
I suppose that for me the key message is this. No one person can save the world, and nobody is perfect. As long as everybody does what they can, within their means, then they will never regret their contribution. Also, that it's important to remember that we are all a team. It is easy to feel lonely, isolated and powerless, particularly of late. So, rest assured that if you ever need help, guidance or support on your food growing journeys, myself and my team have got your back!
Want to find out more about Urban Farm-It? Take a look at their Glee profile here. Glee will be returning to the NEC Birmingham on 14th – 16th September 2021. Join our community using the buttons below:
REGISTER YOUR INTEREST APPLY FOR A STAND
---
More from Glee...