11 Nov 2020
In the garden with… Linda Petrons, Greenfingers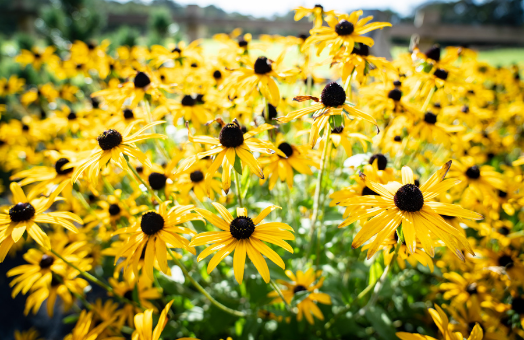 With much of the UK in the midst of a second lockdown, we need some good news now more than ever. That's why we made the time to catch up with Linda Petrons from Greenfingers to find out about the amazing work the charity have been doing. 
Can you start by telling us a little about Greenfingers and your role there?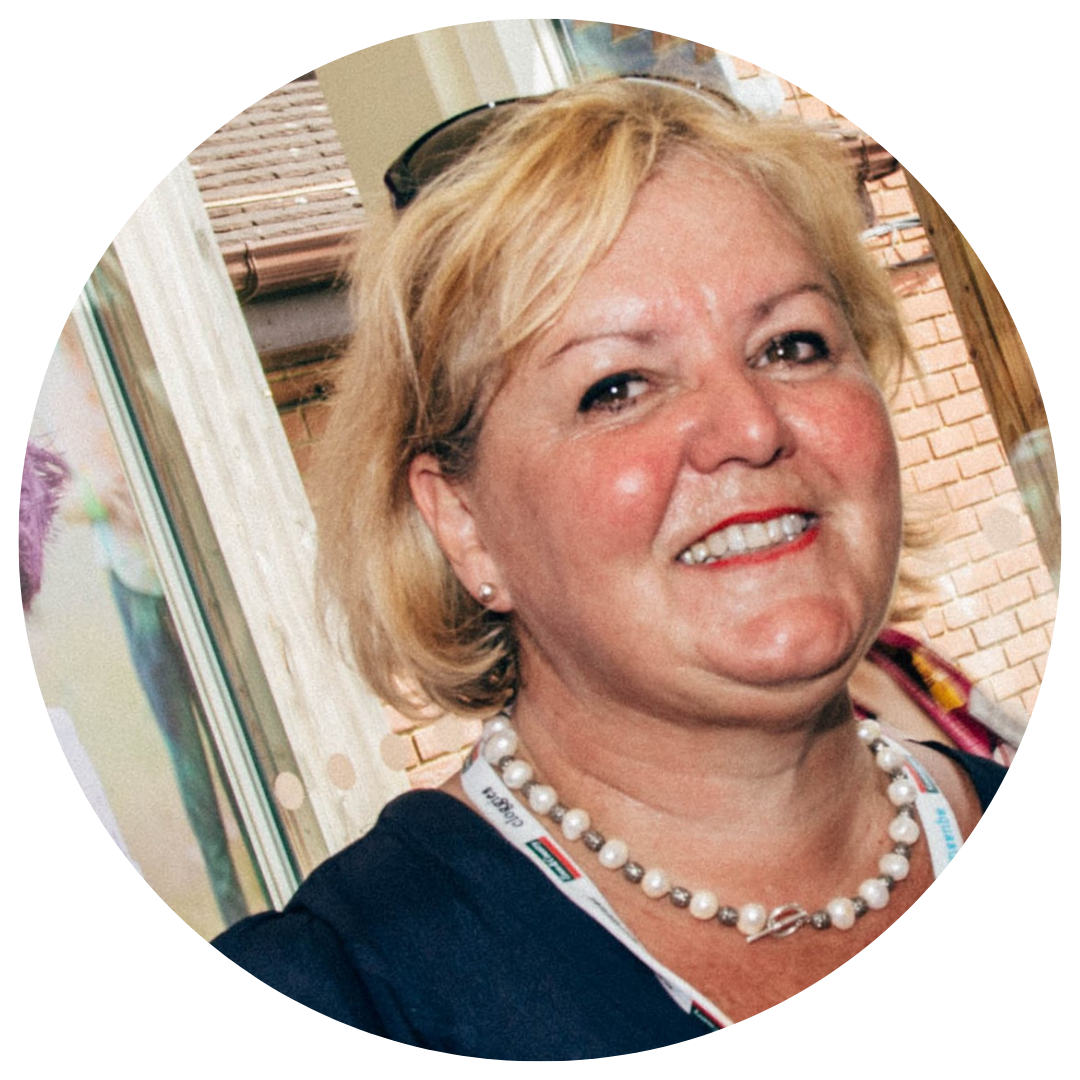 Greenfingers is a national charity dedicated to creating magical and inspiring gardens for children and adults who spend time in hospices across the UK. The charity was established over 20 years ago and in that time has built 60 amazing gardens. The gardens are all unique and have been designed in close association with the hospice to ensure their garden is right for their children, their families and their carers.  Each garden can make a difference to up to 350 families every single year.
I'm the Director of Fundraising and Communications at the charity, responsible for not only raising funds, but also for building and maintaining relationships with all those who support the charity and those hospices we're working with.  I also look after the Communications side of things, so from social media, writing and directing charity films, appeals and newsletters and so much more besides.  So it's a varied and very busy role but one I wouldn't change for the world. I always seem to be juggling but I wouldn't have it any other way.
What projects are Greenfingers currently working on?
We've just completed a Remembrance Garden at Rainbows Hospice and are now planning more in Newcastle, East Anglia, Essex and Wales.  And a positive from the pandemic is that we're discovering that well designed garden spaces are, more so than ever, being enjoyed in ways we'd never have imagined.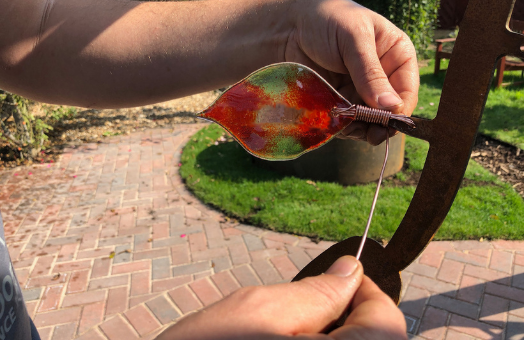 Hospices work really hard to raise the money for the vital equipment and services that go on inside the hospice building and so there is often very little money left for what goes on outside. And so that's where Greenfingers can help.
Due to Covid-19, more hospices have applied to us for our support and so there is still a very real need to to fundraise into 2021 and beyond so that we can continue to give the gift of a garden to more children and families.
How can brands and retailers get involved with Greenfingers?
There are so may ways brands and retailers can get involved with Greenfingers Charity and at the same time fulfil businesses corporate social responsibility, here's just a few ideas:
Make a donation from the sale of a specific item, in the charity world, this is called Cause Related Marketing.  It's a great way to raise funds and awareness of the charity and at the same time demonstrate to customers the charitable side of business which can only be good for reputation  

For those retailers selling online, ask customers to round up their bill at the checkout. Again this is a great way to fulfil corporate social responsibility and show customers you care about their community
Taking part or sponsoring events is a great way to promote a brand and generate some good PR. And taking part can provide great team building opportunities, which in the current climate can only be positive.
Nominate Greenfingers Charity as your chosen charity. This is another great way to inspire teams and encourage teamwork.
However businesses choose to support Greenfingers, they can be assured that I will support them all the way to ensure any partnership is win win for all.  We work with a great PR Agency, Hornby Whitefoot PR, who know the charity very well and also the industry so together we're always looking for ways to support our supporters through our PR channels.
What is your favourite thing about working with Greenfingers?
That's so easy…it's the fantastic people I get to meet. Whether it's through corporate partnerships, meeting supporters at fundraising events, or time spent in hospices or meetings on Teams or Zoom, I get to meet the most amazing people.
Do you have a favourite project or garden that you have worked on with the charity?
In terms of Fundraising, one of my favourite fundraising projects has to be Garden Re-Leaf Day. It's our annual national fundraiser which aims to kickstart the gardening season which has to date raised over £600k.  As well as all the activities that happen in garden centres on Garden Re-Leaf Day, the Garden Re-Leaf Walk and Cycle Challenge have been great fun ways for teams to get together and raise money for the charity.  Next year's walk and bike ride are going virtual so we hope more people will join in, have some fun in a socially distant way and raise much needed funds.  Fingers crossed.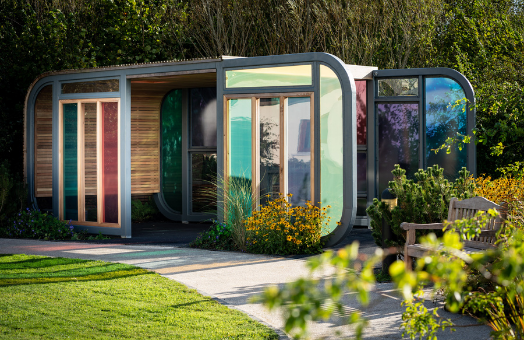 And in terms of gardens, that's a tricky question. All of our gardens are very different. But I am loving the way that hospices really recognise the need for their children to be outside whatever the weather.  Whether its enjoying the wind in hair, raindrops on skin or just the sound of birds, the smell of plants and damp air, the benefits of being outside and close to nature are huge. I know I feel better after I've been in the garden or out for a walk.  We've now built three all-weather gardens so that's great.   All of the Greenfingers gardens really are very special places
What is your favourite plant or flower, and why?
Choosing a favourite plant or flower is an interesting one as for me that changes with the season. I do love a rose as they can be such a positive symbol of so many things, whether a celebration or a way to remember someone no longer with us. I have the most gorgeous Friends Rose, given to me by Fryers Roses which is a beautiful yellow flower with the most delightful scent. 
I love a sweet pea too, but I'm not too successful at growing them! This year's garden success were dahlias. They remind me so much of my dad's garden, perhaps my new love of them is a reminder that I'm getting old!!
And at this time of year, what can be better than the changing colours of the leaves on trees. There's nothing better than walking my dog in the local woods, every day looks so different.
Finally, do you have any words of positivity for our readers?
I have to say the thought of another lockdown filled me with dread, and ok I'm not ashamed to admit this but fear too.  But I decided to try and take back some control and try to find the positives as amidst the gloom there are still so many things we should look forward to.
Christmas will undoubtedly be a very different one to last year but I'm trying to work out ways to stay connected in whatever form that may be. I love nothing more than a hug, but we can't do that, but we can all be a little kinder, thoughtful and find new ways to stay in touch with our families, friends and colleagues. I've decided to send more cards and flowers, just "because" or make a phone call instead of sending a text – this can really make such a difference to a friend or family member who may be struggling or feeling isolated. It's those small acts of kindness that don't only help the beneficiary but help me too.
I've decided to celebrate the successes of everyday too, so as well as my to do list, I've started a ta dah list. That's ta dah…I achieved this…today! 
And remembering we're not doing this alone or in isolation. The whole world has been affected by Covid-19 and so knowing that we're in this together means that together we are stronger. 
And knowing what difference Greenfingers Charity gardens make, really does help me to stay motivated.   
Find out more about Greenfingers and the amazing work they do here. 
---
If you enjoyed this article, you might also like: