18 Sep 2020
In the garden with… Mark Portman, Evergreen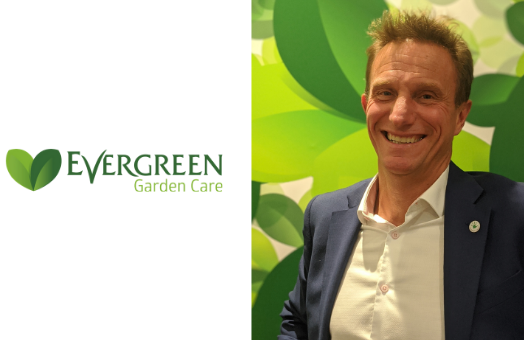 Evergreen Garden Care is the leading garden care company outside North America, producing high quality garden care products designed to help people create their own green oasis amid the rush of modern life. Their market-leading brands, including Miracle-Gro and Levington, are some of the best known and most trusted consumer names within the garden care market. We spoke with Evergreen MD, Mark Portman, to find out more about the business' response to Covid-19 as well as their exciting plans for 2021 and beyond.
How has 2020 been for Evergreen?
The word I use to describe 2020 is "emotional". It's been an amazing year for us; it really started at Glee in 2019. Those two days gave us a springboard into the year, so we were well set up in terms of our listings and distribution. We had some really exciting innovation we brought to market for 2020 with Miracle-Gro Performance Organics, RoundUp NL Weed Control, Miracle-Gro Small and Simple and re-launching our growing media range. From that point we were really excited about the year.
However, at the start of lockdown we saw a lull where many of our customers closed and our customers who remained open prioritised food and medical supplies. Around the second week in April we then started to see unprecedented demand come through which is still around now, particularly for the growing categories like growing media and plant food.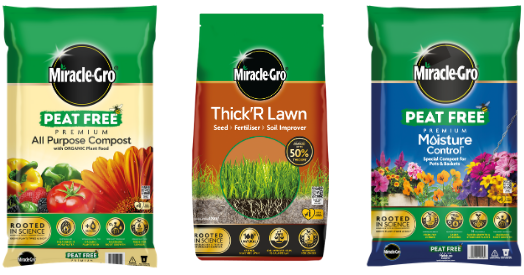 It's shown the resilience of our industry, it's proved the relevance of gardening for people and the important role gardening can have in people's lives. So many people haven't been at work or have been on furlough schemes and have had nothing else to go out and do, so they've started gardening. I think the exciting thing for us is working to retain these new gardeners. We estimate 2.7 million more people have come into gardening, so how do we work to retain them, keep engaging with them and keep them coming back into garden centres?
We are happy about it now, but at the time it was very emotional, and I would like to say a big thank you to all of our teams for the way they worked and respected new safety guidelines.  We also have to recognise the amount of work garden centres have done to be super-fast in adapting to things like click and collect, online and telephone sales, and how they've now had to adapt their retail spaces into one-way systems and respect Covid-secure safety measures. Their adaptability has been really remarkable.
On an operational side, the demand was unprecedented; we put a huge effort into manufacturing and kept our factories open all throughout the lockdown period, so huge credit is due to our manufacturing teams who kept working during that time. We saw unprecedented demand for growing media which meant we had to make some difficult decisions around consolidating our portfolio and focused on just six core products, that enabled us to run as efficiently as possible and get as much stock out to as many customers as possible during those core lockdown months.
Of course, there were some supply challenges and difficult conversations, but I think the industry as a whole has come out of it in a good position and we see opportunity for sure as we move forward.
The lockdown has brought a huge number of new gardeners to the industry – with that in mind, can you share a bit more about your autumn campaign and how you're planning to really retain this new audience?
People often talk about the gardening season as being from Cheltenham to Wimbledon but in reality, about a third of gardening is done outside of that time, so one of our growth drivers is called Gardening 365, so the opportunity to garden 365 days a year. We saw autumn as a natural point for extending the season, particularly around preparing your lawn and getting it strengthened in time for winter, so that it's well set up for spring.
We are currently looking at engaging the influx of new gardeners. So, where do they go to find information and inspiration? Often, that's through digital. We're working now to really increase our digital engagement and talk to that new gardener that's come in.
The second question is, who do they talk to? As part of our autumn campaign, we've appointed John Barnes to support us on our PR campaign, because he's come into gardening during lockdown; he's a novice gardener and he's on the same journey as these new customers are. We're working on ways to use people like that to talk to new gardeners and take them on this journey because we have to help educate people on what they can do and when.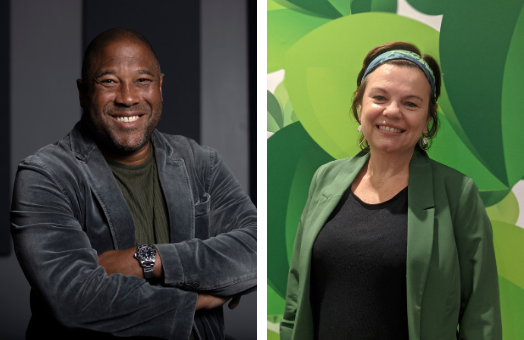 We've also just employed our Gardening Guru, Kate Turner, so it's great to have her on board. She's a fully trained horticulturist, but she can talk in a very simple way about the complexities of horticulture. And again, through digital, we're using Kate and our allotment near our office in Surrey, to push out guides on what people can be doing to help hold their hand through their gardening journey.
Your new natural lawn care range provides customers with the opportunity to get their lawn in shape for autumn. Can you tell us a bit more about it?
One of our other big growth drivers is Garden with Nature. When I look back to Glee last year, we brought to market Miracle-Gro Performance Organics and Roundup NL, two big platforms on our leading brands. So, following into natural lawn care was the obvious place to go, and consumers are asking more and more about natural products, that are both child and pet friendly. One of our core products is EverGreen Complete 4-in-1, so now we're bringing a product to market with the same technical attributes but in a natural formulation.
What people want from products is to know it's natural and safe, but they also do not want to compromise on performance, so it has to have the same efficacy as a more traditional product – that's what we're bringing to the market with our Natural 4-in-1. It's 100% natural, it's pesticide free, it's packaged in plant based recyclable material, and we're bringing that to market in three different sizes. It is at a slight premium to the traditional product, but I see that as an opportunity to trade up into the category to help drive growth.
Natural 4-in-1 isn't your only new product launch for 2021. Can you tell us a bit more about the new launches within your peat free range?
After two years of trials and testing, we are bringing our new peat free products to market under our leading brands, Miracle-Gro and Levington, and it looks the same as our existing portfolio, except that we now call out that it is peat free. We're bringing that out in a specialist range, to add to the pre-existing Miracle-Gro All Purpose Peat-Free compost. The specialist products include All-Purpose with John Innes, Moisture Control, special plants including Azalea, Camellia and Rhododendron, Fruit and Veg planter, in-door houseplants and more peat free alternatives. We're also launching a peat free range of four products under Levington which is our other growing media brand. From our trials, we've seen that it works as well as our standard Miracle-Gro products; efficacy is something that we won't compromise on.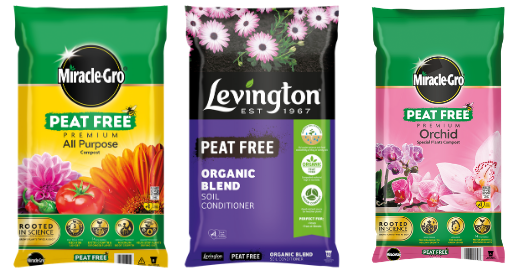 You've also been busy innovating your POS and retail solutions – can you tell us a bit more about the "Perfect Store" campaign and what the perfect store looks like?
We call it Perfect Store and Perfect Yard. It's partly about the fixtures inside where the garden care categories are, but also about the outside area where the pallets often are for growing media. It's basically around how we bring the category to life. Often the products are categorised under, what I think, are quite unattractive headings; I can still walk into some retailers and find our product under a big banner that says "Chemicals". I don't feel that's really encouraging people to enter into gardening if they think that they're just buying chemicals instead of garden care products.
We have to think about the language that's used as well as how we actually segment the products to bring it to life and simplify the categories down into lawn care, plant food, pest control and weed control. Much simpler category headings, colour coding and simplified subcategories based on customers' needs. At this point brand doesn't matter, the fixture layout should be the same. If we can simplify how the shop space looks for people, we can maximise category growth.
It reduces some of the concerns people have as they enter into the category and encourages people to veer away from multi-purpose composts and products and trade up into more specialised products.
Looking ahead to 2021 and beyond, what are your predictions and words of positivity for the industry?
I think next year could be challenging for us and I'll start with that. The three big challenges will be retaining the 2.7 million new gardeners who came to the industry this year, facing the global recession and the uncertainty surrounding Brexit. There are some big macro headwinds that we have to face into as an industry and navigate.
Against that, 2.7 million new people came into gardening! When the chips were down, people started gardening and the reality is, they haven't really stopped. What the trends are telling us is that people are using garden centres more frequently than they were before; penetration of garden centres has gone from 49% to 53%. The shopper is less promiscuous than they were pre-Covid. Before the pandemic, people were shopping around a lot more, but now 90% of people are doing their shop in one place. So, if we can keep people in the garden centres, keep them gardening and find out how we can engage with them via digital then the future remains bright and strong for the gardening sector. I'm convinced that the long term trajectory for gardening remains super positive; it's very relevant, we're on trend with regard to mental health, wellbeing and physical health, we're bringing more natural products to the market which is what consumers are asking for, and we're finding ways to extend the season outside of the traditional core months.
So, I think the opportunity for growth for garden centres and the industry as a whole remains very robust, notwithstanding the challenges we're facing. I'm a relative newbie to the industry, but I've utterly fallen in love with it and it's an absolute privilege to be part of it.
Find out more about Evergreen Garden Care, you can visit www.lovethegarden.com or you can get in touch with them on the Glee Gathering Virtual Showroom.