28 Mar 2022
Indie Spotlight: Crimple Hall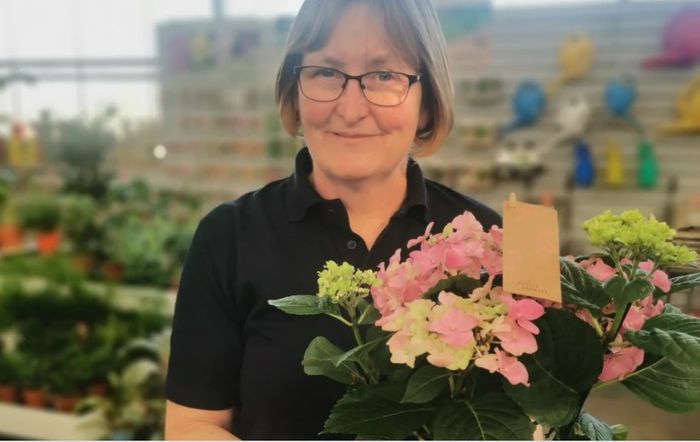 Heritage comes first for Crimple Hall, a Pannal-based garden centre with family connections at its heart. With its stunning aesthetics and wealth of facilities, Crimple Hall is not just a garden centre. It has rightfully earned its place as one of Hyve's most beloved retailers.
Dubbed a 'destination centre for community', the Harrogate store features a food hall, on-site restaurant, gift shop, plant area and events space. It is also family-owned and works with local suppliers such as Robertshaw's Butchers.
A luxury destination
Founded in 2013, Crimple Hall is owned by the Watson family and describes itself as "where heritage meets contemporary". Its unique jagged edge building design makes it a standout landmark in the picturesque village of Pannal, adding a modern twist to the historic architecture of the surrounding areas.
The Watsons' passion for design runs throughout. Visitors are welcomed by themed décor as they enter, with high ceilings and wood panels honouring Yorkshire's industrial heritage. Those wishing to make a day of their visit can start with breakfast at the Crimple Bar and Kitchen. Here, chefs pride themselves on their eclectic menu, all sourced from local suppliers.
Continuing with the food theme, the food hall is a sight to behold with more than 50 specialist producers currently stocked. From fresh produce to preserves and speciality alcoholic beverages, the food hall caters for everyone from everyday shoppers to those looking for a unique gift.
Keeping it green
With such a wide product selection, Crimple Hall strives for sustainability wherever it can. Customers are encouraged to reuse and refill with the site's sustainable grain store and refillable juice bar. These delicious goods don't travel far from farm to fork, either. The store is proud to showcase suppliers such as Yorkshire pasta, sweets and coffee makers.
Of course, sustainability isn't the only thing that's green about Crimple Hall. The garden centre benefits from onsite horticulturalists. Expert Sally regularly offers tips on how to tend vegetables, flowers and bulbs throughout the year.
An online and offline experience
Gardening tips are just one example of the added value that Crimple Hall brings. With a strong online and social media presence, the centre regularly updates its website to feature:
Local community events
Seasonal restaurant menus
Monthly gardening tips
Featured Yorkshire suppliers.
Its popularity is evidenced by its incredible social audience, with more than 15,000 followers across Facebook, Twitter and Instagram. Here, local residents can catch up on the latest news from Santa's Grotto installations to new plants and gift products.
As a beautiful events space and retail destination, Crimple Hall offers a memorable day out for all visitors. With family roots dating back to 1992, Crimple Hall prides itself on its Yorkshire heritage. But it's also modern, moving with the times and frequently updating its range of sustainable products.
This stunning family destination is just one of many visitor highlights in the Harrogate area. But thanks to the team's hard work, it continues to deliver – and will no doubt go from strength to strength in the years to come.