17 Apr 2020
#InspiredByKindness: good news from the Glee community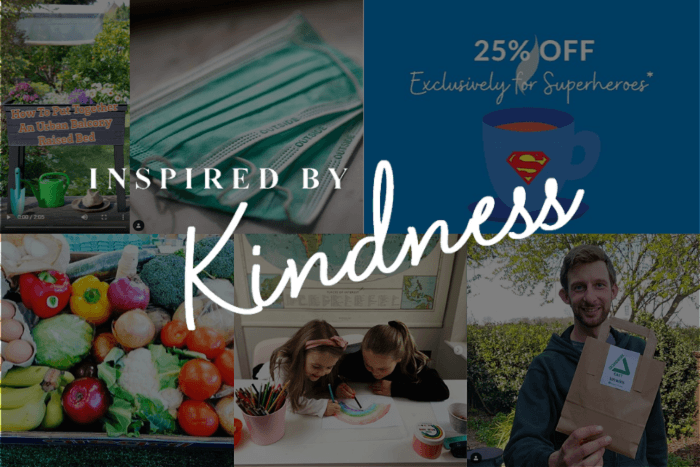 Amidst these unprecendented times, we're continually inspired by the acts of kindness and positivity, big and small, that we're seeing across our community. Take a look at some of our favourites from the past few days.
3 Pugs Gin
3 Pugs Gin are doing an amazing job, supporting local businesses and making sure their community is getting essential supplies and immune-boosting fresh fruit and veg.
Graf UK
We're loving these handy "how-to" videos from Graf UK who are helping us all to bring some more greenery into our homes and gardens during the lockdown period.
New English Teas
A small token can make all the difference. New English Teas are offering 25% off for the heroes at the NHS.
Hug Rug