04 Mar 2022
International Women's Day 2022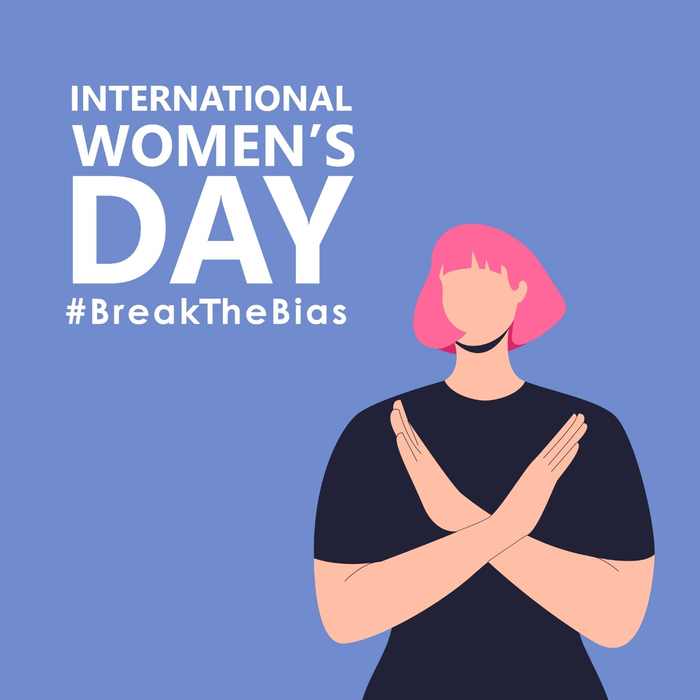 Here at Hyve we are celebrating International Women's Day; 8th March 2022. Hyve, and all its colleagues, will be supporting this global celebration to mark the social, economic, cultural and political achievements of women.
We have spoken to some of the amazing women who work on Glee, to get the answers to some of our burning questions and hear what it means to them to be a woman in 2022. Read what they have to say below.
Q: How do you manage your work/ life balance?
A: Jingwen He, Marketing Executive
I try to improve my work-life balance by setting limits and looking after myself. A couple of tactics, and a routine that I have built and maintained are:
Set up a home office to help with focus when WFH, and to detach from work after work hours.
Make good use of the flexible working policy; on WFH days I go to the gym in the morning which sets me up for the day.
I try to make balanced meals myself when WFH to nourish my body (and soul). In addition to this, I have built a network of supportive relationships. Friends and loved ones can make you more resilient in times of stress, and they can also make the good times even better.
One thing I am trying to do is to shorten my list – cut activities I don't enjoy, so I have more time for tasks/projects that are meaningful to me.
Q: What advice would you give to younger women?
A: Hannah Thomson, Marketing Automation Executive
Be mindful and conscious to champion and support other women. I think we are sometimes conditioned from a young age to see other women as competition and pitted against each other when in reality we are much more powerful when we are a united front.
Don't let imposter syndrome prevent you from giving your contribution, especially if you are outnumbered amongst your colleagues who are men. Be confident of the value you bring to the table. Chances are you will be able to put forward ideas that others may not have considered.
Follow/listen to successful women (successful in business or sport or whatever their area of expertise) who interest or inspire you. Listening to podcasts is my favourite way of learning new things about people and getting inspiration from successful people.
Q: Who is a woman you look up to and why?
A: Alex Oxley, Marketing Manager
Recently I have discovered Little Simz, so as someone relevant right now, I would pick her. For those who don't know Little Simz just won Best New Artist at the Brit Awards 2022; and she took her mum onto the stage with her when she won her award. Since then, I've become invested in her message, and her journey so far to becoming the independent artist she is. I love how she communicates with her network, and also the incredible work she produces. She has so much love and respect for her mum, she works hard, is humble, is focused, talented and I believe is a great modern UK role model for young girls. As she said at the Brits: "I am living proof that if you work hard on something no matter where you come from, no matter your background, no matter your race, you can do something extraordinary. So this is for all the kids dreaming – keep dreaming keep pushing, I am you, you are me."
Q: What would you like to see change in the next 10 years, for women?
A: Catherine Antignani, Paid Search & Social Manager
I would hope that in ten years' time we have more female-run businesses, with female business owners, CEOs and senior managers becoming less of a rarity and inspiring a new generation. In particular, I would love to see a shift in the tech and engineering workforce to help actively encourage women to embrace careers in industries which have been typically male-dominated.
Q: Do you have any books or podcasts you would recommend to people to engaged with this IWD?
A: Alexia Synodinos, Buyer Programme & Marketing Manager
The Book of Gutsy Women by Hillary Clinton has many stories of resilient and brave women that went on to achieve their dreams despite the world telling them they can't (or legally not allowing them). It is really inspiring with stories from both famous and less known women. Some stories on women's oppression are from -surprisingly -not so long time ago (20th century). It's on audiobook too.
Q: What does IWD mean to you?
A: Anahita Yahyaei, Social Media Manager
International woman's day to me is expressing solidarity with women around the world, celebrating and applauding them for the hard work they put in everyday towards gender equality with the hope that one day the women after us will be free of injustice.