09 Apr 2017
LA PLANCHA by ENO: A healthy and precise way to cook!
LA PLANCHA ENO
Cooking food in the style "à la plancha" is greatly appreciated by both amateur and professional cooks all over the world and particularly in France. This is because you are able to cook healthily while being outdoors without the limitations of a barbecue.
The ENO PLANCHA® is an outdoor appliance with direct heat that allows you to sear and cook all types of food for example various meat cuts, fish, shell fish, vegetables, different fruits, eggs, crepes, pizzas... The cast iron griddle reaches a high temperature (up to 680°F) thanks to its high performance burners and these run off bottles of either propane or natural gas.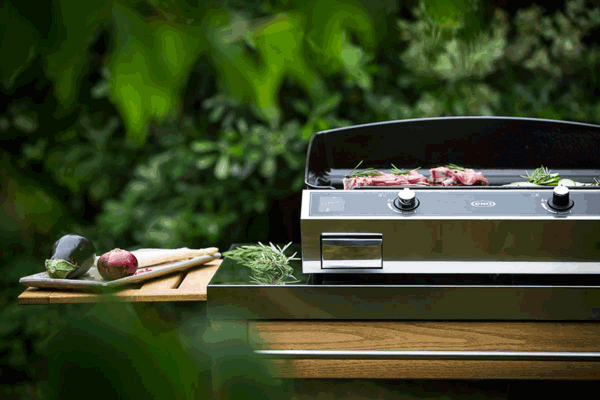 PLANCHA Cooking: A healthy and precise way to cook
By cooking "à la plancha" you no longer need cooking oils, thus locking in and then releasing all natural flavours the food has to offer. 
Here food does not come into direct contact with the flames, as it does when cooking on a barbecue, so there is no drying out and all unpleasant fumes are avoided. 
It is easy to control the cooking process and manage the Maillard reaction (whereby juices from different food caramelises) and in cooking this way you make the most of all natural flavours and enhance all aspects such as taste, texture, and crispiness, just like the top chefs do.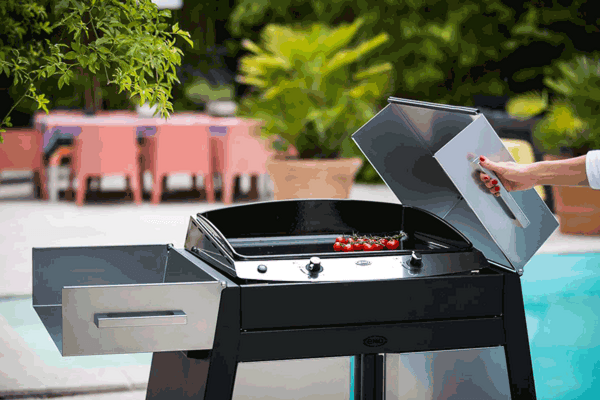 LA PLANCHA by ENO is revolutionizing the outdoor cooking style. With a plancha in a few minutes, you can sera any meat or food without adding any fat while preserving all the taste and flavours. The food is never in contact with the flame and there no smoke.