22 May 2018
Local disability employer selected for regional finals at National Learning Disabilities and Autism awards

Local disability employer selected for regional finals at National Learning Disabilities and Autism Awards
Norfolk Industries for Disabled People has been selected as a regional finalist at the National Learning Disabilities and Autism Awards 2018. Nominated in the 'Employer of People with a Disability' category, this is a great recognition of their dedication and commitment to providing employment opportunities to people with disabilities in Norfolk.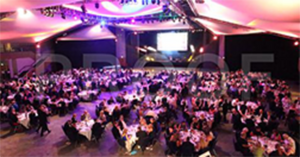 The Norwich-based business generates income from the manufacture of small animal pet bedding products using recycled materials as well as providing sub-contract packaging services to commercial customers.  Services are also provided to people wishing to move closer to work but have various barriers to employment such as disability, long term unemployment or who live rurally within Norfolk.
Norfolk Industries factory manager, Sharon Tooke said: "This is an amazing achievement, a great recognition of our continued commitment to provide employment to people with disabilities and will help to raise our service delivery profile across the UK. We strive to offer truly person-centred work placements and training and development which is designed to work with individual's strengths. Everyone has something that they will excel at, we work to find that skill and develop confidence which in turn assists in the development of work skills."
The National Learning Disabilities & Autism Awards celebrate excellence across the care sector and pay tribute to those individuals or organisations who excel in providing quality care in the support for people with learning disabilities and autism. Category winners from 4 regions will be selected in June and go through to a National Final in the Autumn of 2018.
Further information: 
Norfolk Industries employs people with disabilities and provides work placements to others who are dis-advantaged in the employment arena through long term unemployment or disability. A part of Independence Matters CIC, it operates on a profit-for-purpose basis manufacturing small animal pet bedding at its factory in Norwich. The company's social ethos is reflected in its products which are made using recycled materials, reducing the amount of waste to landfill by around 140 tonnes per year. Approximately 1.2 million units of product are sold each year to both retailer outlets and wholesalers, as well as exporting to Spain.
Independence Matters CIC provides care and support services across Norfolk to older people, people with dementia, people with mental health issues and those with learning and physical disabilities. Delivering excellent care is at the heart of all we do and we are passionate about supporting people to remain independent. A staff-led social enterprise, all our profits are reinvested back into the organisation and the community we serve.