18 Jun 2020
Meet the Glee team (and their houseplants)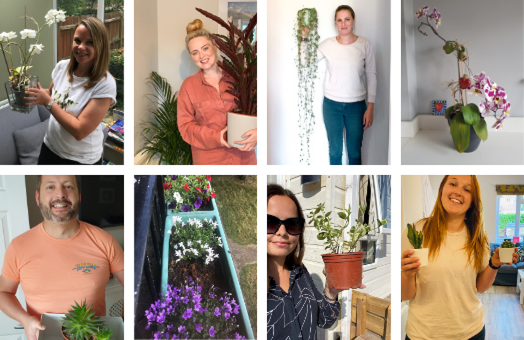 During the lockdown, we've all been spending more time in our homes. As dining tables have become desks and spare rooms have morphed into home offices, the Glee team have been thankful to have a little bit of greenery in our lives. Meet just a few of the team and the plants brightening up their homes!
Sarah Waterfall, Head of Marketing
Leading by example, Sarah's shared a shot with her impressive orchid! She told us, "this is my one and only house plant that has managed to survive in our house! I was given this orchid as a gift about five years ago and its managed to survive one house move and three kids so far. It's not looking its best at the moment, but hopefully it'll spring back to life soon – I have faith!"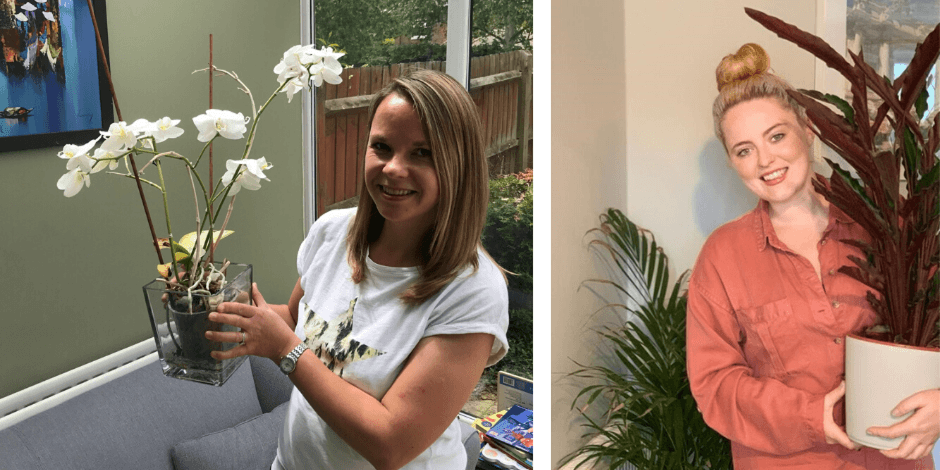 Alice McGrail, Operations Manager
Our ops manager Alice shared her beautiful calathea plant with us. They're great houseplants for homes that have low light as they're very efficient; Alice told us, "I love it as it opens up during the day and closes when it gets dark!"
Kim Mullany, Marketing Automation Manager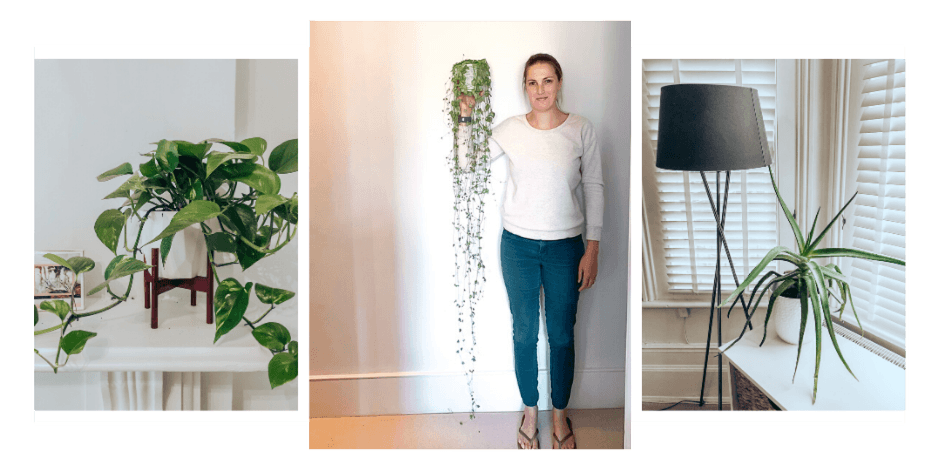 Kim's impressive array of houseplants consists, from right to left, of Rapunzel, Peggy and Franky. Rapunzel is a Devil's Ivy plant which is one of the most popular houseplants, being so easy to maintain, and as Kim says, "likes any light and looks cool when she hangs down". Next up is Peggy (with Kim). Named after her Latin denomination, Peggy is a Ceropegia wodii, also known as a String of Hearts for its beautiful heart shaped leaves (which Kim tells us are always getting tangled). Peggy shares her homeland with Kim; both are South African! On the right, is Franky, an aloe vera which Kim tells us is her "little green first aid kit".
Matt Mein, Event Director
Our very own Event Director Matt has showed off his green fingers once again and is proud to introduce Suzy the Succulent, who has been an important member of the Mein household for two years!

Licia Viscito, Account Manager
Another orchid has made the list, this time in the form of Licia's beautiful Aphrodite's Orchid! Telling us the story behind this stunning flower, Licia said, "I absolutely love this plant that was given to me by Alix Mignot, who used to work on Glee. It was given to her at the show and she entrusted it to me as she knew it would be happier - she is not very green fingered! It flowers constantly and they say a plant given with love will always bloom; this is proof of that!"
Niamh Stone, Senior Content Producer
Whilst they're not technically indoors, Niamh's window boxes definitely brighten up her London flat! Her pretty flowers were a lockdown gift from her dad and have been enjoying some nutritional coffee grounds to supplement their soil!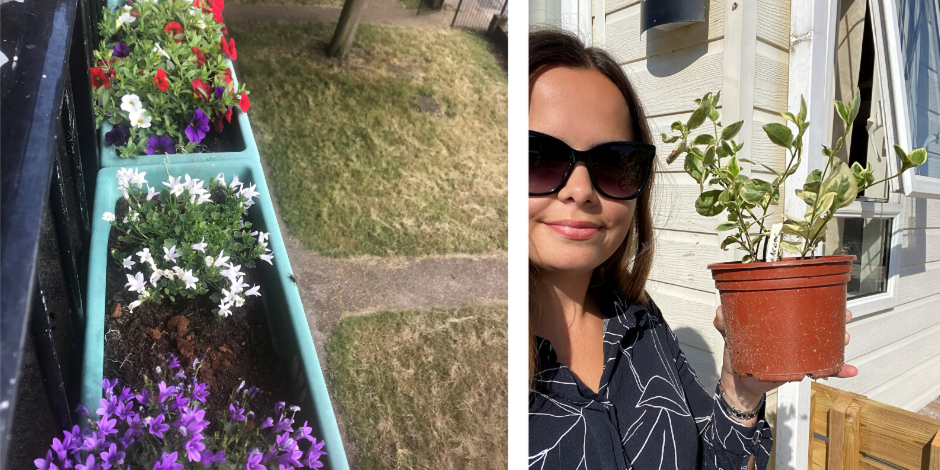 Alex Oxley, Marketing Executive
Alex has also been getting growing during lockdown. She's shared her Vinca plant, otherwise known as periwinkle, with us, which will become a houseplant as soon as it's got a pretty pot to go in. We're sure it will make her new flat feel like home with its signature blue-purple flowers.
Emma Wilder, Content Editor

Just like Kim, Emma's been making a small forest of houseplants during lockdown. On the left is Eddie, a Monstera deliciosa, or Swiss cheese plant that has survived three house moves so far and, Emma tells us, finding a spot that's big enough for him is always a challenge! In the middle is Emma with cacti Frida and Claude and to the right are money plant Meredith, bunny ear cactus Junior and an as-yet-unnamed nasturtium seedling who has been enjoying the sunshine!
We love hearing from you! Stay in touch with the Glee team via email and on social media.