07 Aug 2020
Meet the sustainable gardeners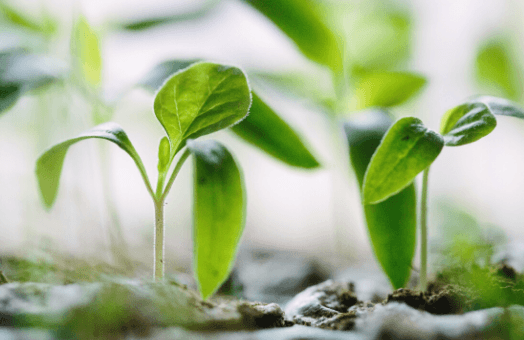 In everything from food to fashion, sustainability has been the hot topic on everybody's lips. But it's not necessarily the first thing we associate with horticulture and gardening. Strangely enough, one of the nation's greenest pursuits has not been as closely linked with the rise in sustainability and ethical values. But that doesn't mean it hasn't made its way into the gardening retail. With consumers demanding more from every industry they buy from, how is gardening going green?
The vegan gardener
Veganism is first and foremost a lifestyle choice, so whilst it might not be an obvious influence on the gardening industry, it's had a bigger effect than we might realise. These consumers are well aware of the food industry's carbon footprint and many have taken to growing their own fruit and veg. What's more, these consumers are increasingly adopting an organic approach to their gardening, using non-chemical products when growing.
The wildlife gardener
The wildlife gardener is all about bringing sustainability closer to home. Whether in an allotment, garden or local green space, wildlife gardeners are committed to retaining the natural landscape of their communities, creating a flora and fauna-friendly space. In fact, according to a 2018 report by Wyevale Garden Centres, a huge 82% of the British public would like to attract more wildlife into their gardens and look to help the birds, bees, butterflies and hedgehogs.
The recyclers
Nature is cyclical, so it only makes sense that we give new life to as many things as possible. From composting to upcycling, more and more gardeners are looking for products that are on their second or even third incarnation. Recycled plastics, in the form of watering cans and pots are popular, whilst many consumers are buying organic, peat-free soil made from recycled green waste.
The peat-free gardeners
In recent years the effects of peat harvesting on some of the UK's rarest ecosystems. Not only is peat harvesting damaging to native flora and fauna that exist in these ecosystems, it's also eliminating a vital carbon sink, thereby contributing to climate change. Peat-free products such as composts, soils and biodegradable pots have all risen in popularity in recent years and the trend is increasing in momentum with awareness months like Peat Free April being observed across the country.
Keep up to date with the latest trends in the gardening industry with Glee on our blog and social media, as well as by tuning in to our expert webinars.
If you liked this piece, you might also enjoy: