09 Dec 2018
My top 10 picks for 'middle-sized' gardens at GLEE 2018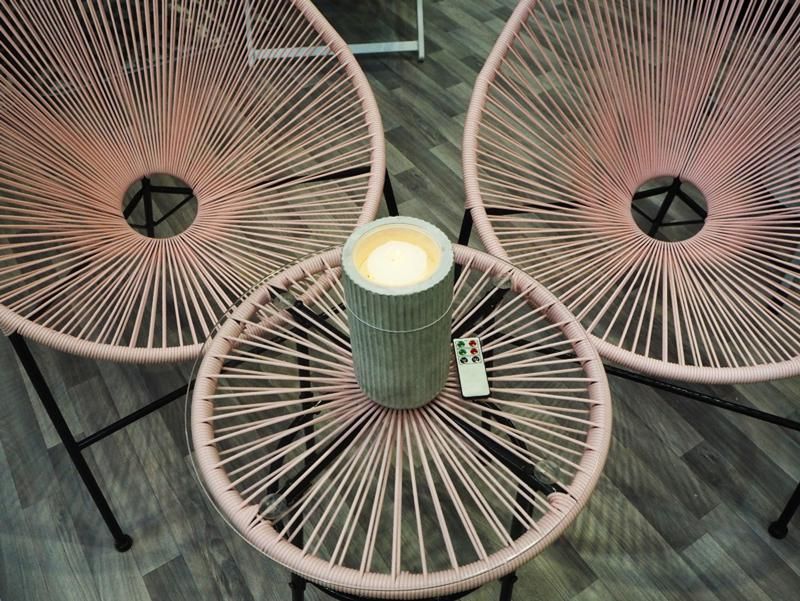 This year's GLEE is about the urban garden. It really underlines how much has changed in the gardening world since I launched The Middlesized Garden blog only five years ago. In those days, designers, media and gardeners' aspirations were still firmly fixed on 'large' gardens.
I remember teaching social media to a group of London garden designers in 2013. I suggested that if their expertise was mainly in small urban gardens, they should say so. But they all thought they wouldn't be taken seriously as designers unless they were also seen to have worked in 'large' country gardens.
Even in 2017, there was more of a country feel to the gardening industry. GLEE Creative director, Romeo Sommers says 'last year's GLEE retail lab had a countryside theme.' This year it is about creating green, easy spaces in towns and cities.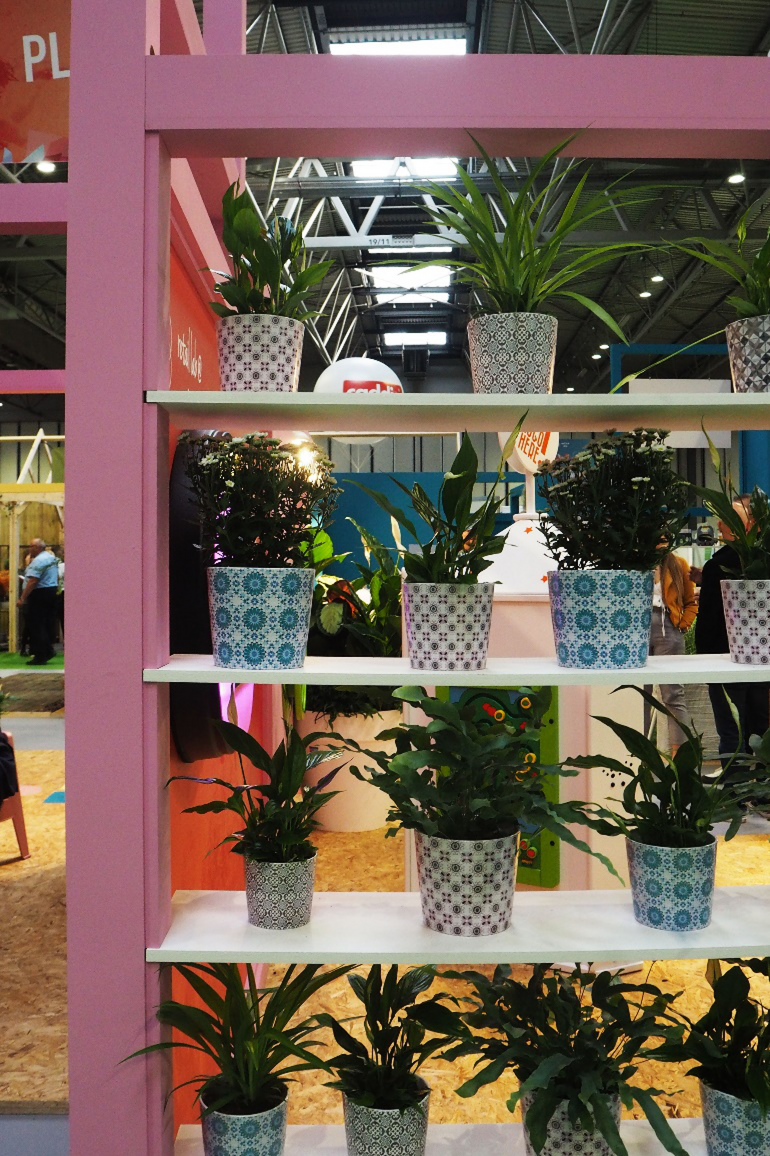 Size in gardening is bizarre. A 'small' garden can be three acres, and a 'large' one 100ft long, depending on your perspective (that's why I called the blog, The Middlesized Garden). This year's GLEE is about the smaller garden from balconies and windowsills upwards. Here are the 10 trends I'm going to be talking about on the blog over the next year.
Colour: I loved the pastels and bright pastels in coloured garden furniture, often with a vintage feel. Especially the pink chairs from Premier Outdoor Living range.
Eco-friendly products – I counted nine compost-related products in the new products area, and five were 'peat-free', such as the RHS endorsed Melcourt Sylvagrow grow bags.  I also saw two 'no glyphosate weeders' – from Neudorff and the RHS, which I shall be trying at some point.
Smaller plants – at Wyevale Nurseries, they told me that cottage garden plants are getting more popular, especially the smaller varieties for urban gardens. I liked their smaller agapanthus with its two-tone flowers.
Pollinator and bee friendly plants, such as Salvia 'Kisses & Wishes'. This is a big trend (Wyevale say that it's probably their biggest plant buying trend).
Grow-your-own cocktails…Romeo Sommers spoke of 'foraged' cocktails, dyes made from flowers and more. I've written about home dyers using plants to dye with, and I believe people will go on finding more ways to use plants in their lives.
Mini-allotments – especially planter tables. I liked the Vegepod with useful pull-up, pull-down cloche covers. Great for terraces, balconies, small gardens or just keeping the pigeons off your salads. Vegetrug also looked well made.
Double-use furniture. To be honest, I am wary of things that try to do two or more things, because they can end up not doing either well. But dual-purpose was big in homes about 10 years ago, and it makes sense to have garden chairs or benches doubling up as storage. Middlesized gardens are always surprisingly short of space (even though they take ages to weed).
Pots. I'm glad Haznicks recyclable bamboo pots got an award because there are far too many plastic pots from the gardening industry sitting in landfill.
More pots. Pots as room dividers or pots hanging on walls with magnets anyone? I am not entirely convinced that the plants in them will be easy to look after, but they look great.
Huge hunky barbecues. Seeing the Weber and Keter stands side-by-side reminded me of bull bison lining up to fight over territory. Today's barbecues are serious pieces of kit. We have a Weber, which we love, but I don't know Keter.
In the press office, the talk was of companies with 'no photographs' policies. We were all baffled. Why take your products to an exhibition unless you want people to know about them? And as for worrying about your competitors taking photos and rustling up a lookalike product – well, a 'no photographs' policy' will not prevent that. Today's photographic equipment makes it very easy to take photos discreetly without anyone noticing.
This isn't like shutting the stable door after the horse has bolted. This particular stable door lost its bolts some time ago and trying to keep it shut with your foot isn't going to achieve anything.
Meanwhile, on the Main Stage, Romeo Sommers was saying how important it was to create an atmosphere where your customers can photograph themselves in front of your product and put it on Instagram…