15 Aug 2018
Plants for the urban gardeners
My gravel garden
Mesembryanthemum (Livingstone daisy)
You've bought or rented your first house and it has a patch of land - a real garden!
However, it's a wasteland left by the builders, partly scorching and shady thanks to surrounding tall buildings.
It's dry everywhere thanks to the neighbouring properties - what will grow? Don't go reaching for the artificial turf - just look for similar conditions in nature and use those plants - never forget 'right plant, right place'.
First, remove as much of the rubble left over as you can. Chunks of concrete can be used as ballast in the bottom of big pots that might tip over and bricks are always handy.
Spring is the best time to establish a new garden – my advice is to make do with a few large pots filled with brightly coloured annuals for your first summer.
Work out where you want plants to grow and which is to be a seating area. Enrich the soil with well-rotted manure or compost. If there is no soil at all, order topsoil (it's cheaper in a bulk bag).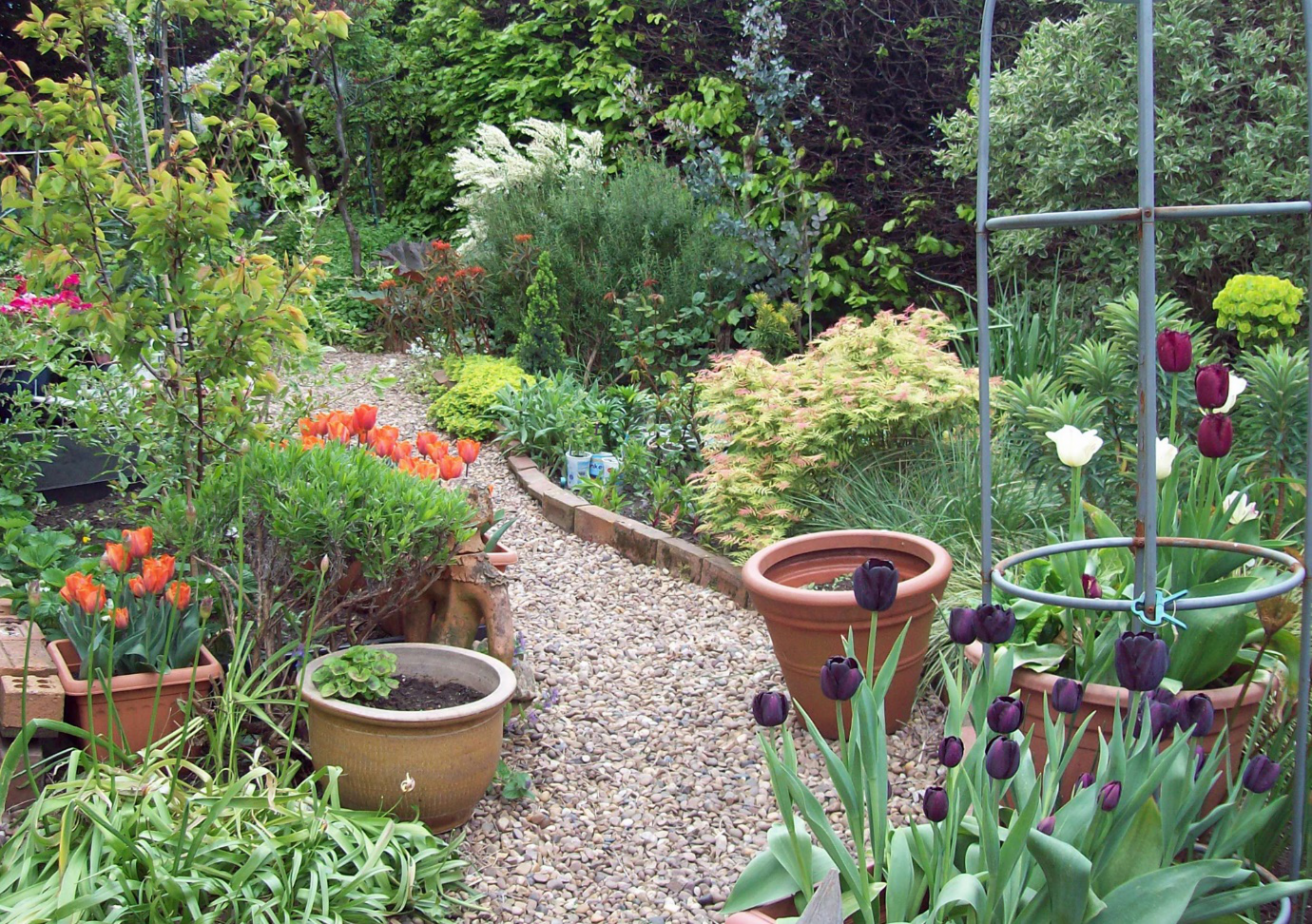 Try a gravel garden
Now, hard landscaping, which can be laid at any time. It can cost a fortune but I highly recommend gravel gardens - they're cheap, you can do them yourself and are suitable for sun or shade.
The gravel gives excellent drainage for drought-tolerant plants in the sun and acts as a mulch to preserve moisture in the shade. Simply lay a weed-proof membrane and create 'planting pockets' by cutting through, varying the soil conditions for the plants.
For dry, sunny areas, think Mediterranean planting - lavender, rosemary, Euphorbias, Sedums, Sempervivums, Cordyline, Artemisia, Hebe and Perovskia. A good guide is silver-grey or hairy foliage or succulent leaves for storing water.
Annuals such as the Californian poppy or Livingstone daisy will give splashes of colour without being demanding.
Plants for dry, shady areas
For dry, shady areas (traditionally thought of as a gardener's graveyard), don't panic. It helps to enrich the soil with organic matter (well-rotted manure or compost) which will hold on to water. Don't expect plants that will provide a riot of colour under these conditions – think lush greens with odd spots of lime, white and purple.
Try Astrantias, Euphorbia amygdaloides var. Robbiae, Fatsia japonica, hellebores, Hydrangea macrophylla, variegated ivy (clotted cream is lovely) cyclamen, lily of the valley, Vinca minor and major (periwinkle), spotted laurel or ferns such as Asplenium.
However, it's important to remember these plants are drought tolerant only when established - keep them watered in the first year so they have time to grow deeper roots to access water deposits in cooler layers of soil.
Oh, and you'll need a couple of cool chairs!