29 Jun 2020
Small space growing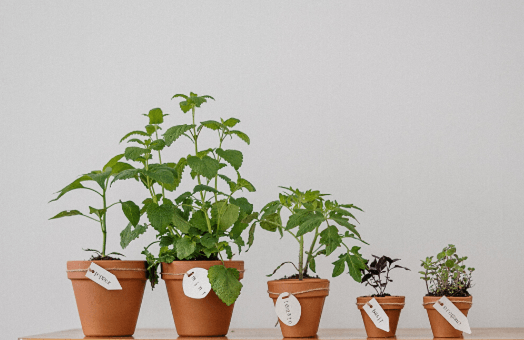 For many customers, dreams of tucking into plates of delicious home-grown fruit and veg seem to be just dreams if they don't have a large allotment plot or garden; but we know that this isn't true! Thanks to plenty of industry innovation, it is now possible for your customers to grow a variety of crops in any space; from balconies to windowsills, tiny courtyards to indoor spaces and beyond! Here are some things to keep in mind for those customers who have a little less growing space.
Varieties bred for purpose
There are plenty of types of fruit and veg specifically bred for small space growing. Dwarfing varieties of fruit trees and bushes, as well as short-rooted carrots and tumbling toms are ideal choices. Make sure you remind your customers that crops in pots will need more monitoring in terms of watering, though!
Growing up
Lack of space on the ground can be made up for by growing vertically. If your customers have a sunny wall or fence, they could try cultivating climbing plants and those that can be trained up trellising. These add a real point of interest and help to really maximise space.
Consider windowsills
Okay, no one is ever going to be able to keep themselves in fruit and veg throughout the year from windowsill crops, but there are plenty of wonderful additions to cooking that can be grown on indoors. A lot of herbs will grow happily on a sunny windowsill and are perfectly positioned to pick during cooking. Similarly, chilli peppers are beautiful ornamental plants, with a range of shapes, sizes, colours and heats, so there is something for everyone. They will brighten up any living space, and add a real pep to cooking as well!
Keep an eye out for our round up of the Grow Your Own Grow Show coming soon to the Glee blog!