28 Jan 2021
Spender Profiles: The Proud Gardener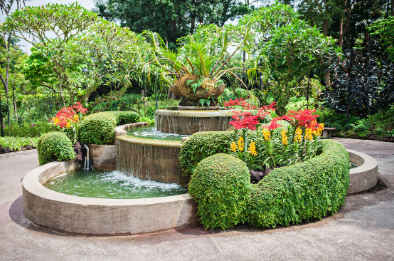 Welcome to a new series of 'Spender Profiles', where one by one we will be highlighting the different types of shoppers who may be making up your customer base.  Creating gardener personas is a great way to understand the needs of your customers, and tailor your service accordingly. With over six out of ten UK adults visiting a garden centre at least once a year, it's worth staying on top of the evolving nature of your clientele. From avid gardener to seasonal planter, the diversity of those who enjoy gardening activities is something that makes our industry so special. We hope that these insights will be useful in helping you to identify your customer base and their unique needs.
Motivations
The Proud Gardener is a traditional garden centre customer; obsessed with their outdoor space, they spend a lot of their free time outside and take pride in a perfectly kept garden.
You are probably well aware of this customer; they are a regular visitor, and you know you hold the title of their favourite garden centre! They appreciate a 1-on-1 service and go to garden centres and nurseries they trust to provide expert knowledge and high-quality products.
Demographics
This demographic tends to be between 40 and 65, although they are more likely to be over 55 years old and are slightly more likely to be female. They may be retired or working  part time but will earn 9% above average income, and more than likely own their home where they live alone or with a partner. 
These enthusiastic gardeners are constantly looking for ways to take their garden to the next level, and are likely to be looking for garden features and as well as being keen to grow new varieties of fruit and veg. One in four of our Proud Gardeners will find inspiration from gardening television programmes, and they value the expertise of organisations such as the RHS. They also enjoy sharing plants and clippings with fellow members of gardening groups and communities.
Shopping Behaviour
These gardeners do not just garden big, they spend big too. They have enough disposable income and outdoor space to match their big ambitions and truly look forward to an in-store experience. This spend and activity increases over the spring and summer seasons more than any other time of year, however they are always on the lookout for products to transform their garden, which is considered an essential part of the home maintenance.
Whilst you are most likely to find this group offline, they continue to develop their digital skills. They will seek comprehensive and reliable advice from websites they trust, such as the RHS, and will also use social media sites like Facebook to read product reviews. They are 57% more likely than the average internet user to discover websites via magazines and 35% more likely to find out about websites through adverts in the post.
Top Tips
Garden centres and nurseries have the unique opportunity to use their stores as enjoyable and emotionally satisfying experiences.  Reward your loyal customers with exclusive in-store events and show your appreciation with personalised rewards for their continued custom. Word of mouth goes a long way with this crowd, so try and create a positive experience that will be sure to come up in conversation at the next gardening club meet up.
If you enjoyed this article you might also like: